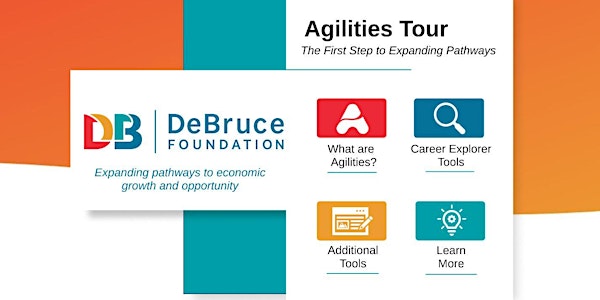 Agilities Tour (Lunch & Learn)
Please join us for a virtual tour of the career exploration tools and resources developed by The DeBruce Foundation.
About this event
Learn more about the Agile Work Profiler, which is a free tool available to help individuals better understand their strengths and interests, their Agilities, as well as the Career Explorer Tools. This session is designed for anyone looking for a general introduction to the Agilities and how you can leverage them in your work or classroom.
Grab your lunch and join us!