Agile Living - How I Learned to Stop Worrying and Never Be "Done": STC-PMC January 2016 Meeting

Tuesday, January 26, 2016 from 6:30 PM to 8:30 PM (EST)
Event Details
Agile Living – How I Learned to Stop Worrying and Never Be "Done"
The agile approach values iteration and learning over fixed outcomes and mental rigidity. Given the power of these ideas, what if we were to apply agile methodologies to our own lives? In this talk, content strategist and filmmaker David Dylan Thomas describes how he's attempted to do just that and the impact it's had on his life. He'll also explore how technology has evolved to better leverage unpredictability and how that relates to agile being a better way to think about life and ourselves.
What You'll Learn

The basics of agile methodology and how it differs from "waterfall" methodology
How technology has evolved to behave more like the natural world
Why agile is a good fit for the way the natural world works
Why agile is a good fit for the way we work
Step-by-step instructions to create an agile workflow for your daily life and long-term goals
How this did and did not work for me, personally
Food, beverage, and dessert are included in the ticket price!
---
Time and Place
Tuesday, January 26th, 6:30-8:30
Tredyffrin Public Library
582 Upper Gulph Road
Strafford, PA 19087-2052

---
About the Speaker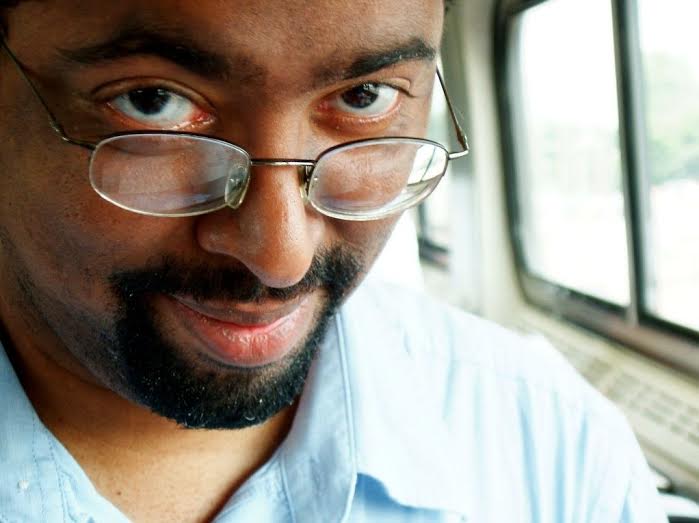 As a content strategist for EPAM, David Dylan Thomas has developed strategies for major clients in entertainment, publishing, and retail. He is the founder of Content Camp, co-organizer of Barcamp Philly, head of Content Strategy Philly, and the creator, director, and co-producer of Developing Philly, a web series about the rise of the Philadelphia tech community. He has given lectures on such topics as the future of content in a post-ownership economy and the hidden power of online links. To find out more about Dave you can find him here: @movie_pundit
---
STC Philadelphia Metro Chapter
To learn more about the Society for Technical Communication - Philadelphia Metro Chapter, visit us at www.stcpmc.org.
Refund Policy
To receive a refund for a monthly chapter meeting, please contact STC-PMC at least 24 hours in advance. A refund will be paid only if you have pre-paid for the meeting. The refund will be paid via PayPal if you have paid electronically, unless you specify otherwise.
When & Where

Tredyffrin Public Library
582 Upper Gulph Road
Strafford, PA 19087-2052


Tuesday, January 26, 2016 from 6:30 PM to 8:30 PM (EST)
Add to my calendar
Organizer
STC's mission is to improve the quality and effectiveness of technical communication for audiences worldwide. STC is concerned with the education, improvement, and advancement of its members.
STC-PMC fills these needs on a local basis through a wide range of activities, including monthly meetings;career and education information; and competitions for technical publications, and online communications. Check out our chapter brochure.
As it is a non-profit organization, you can make tax-deductible donations to our chapter.
By attending any STC-PMC event, you grant STC-PMC permission to use your image, voice and name in audio, photographic and video materials and presentations promoting STC-PMC.