Description
Sense & Respond: How To Build & Lead Successful Lean Practices In High Growth Companies

We're very excited to offer this class as part of Agile Lean Ireland 2018.
In this hands-on class, Jeff Gothelf, author of Lean UX and Sense & Respond, focuses the material on managing teams and their activities in an effort to build and scale successful lean practices. We will work together as a group to identify what an ideal process looks like, what gets in the way of implementing it and design explicit tactics to overcome these obstacles.
We'll combine the ideas behind Lean Startup, Agile, Lean UX and modern management to create specific frameworks you can bring back to the office. It's also a great opportunity to connect with, share experiences with, and learn from peers–leaders who are in a similar position as you.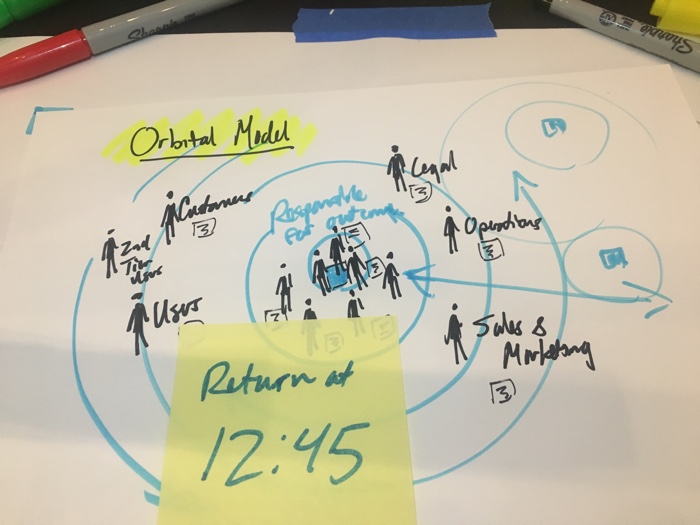 Scrum, or common Agile practice, as it's commonly taught, isn't enough to create successful products.
This class is for you if:
You're managing multiple product teams and want to get better at coordinating their activities.

You're a senior practitioner or team leader who has run at least one lean experiment, and you're trying to get better at running experiments.

You're currently working on an agile team, but it feels strangely "waterfall-ish." You'd like to move to a more continuous and iterative feedback-based process.

You have product discovery activities and product delivery activities, but they're not as well-integrated as you'd like.

You want to build your capability to lead the change on your team and at your company
What you'll learn:
This course will spend a little time on the basics of organizational agility and move quickly beyond. In this class you'll learn:
How to align your teams' efforts to larger strategy and to the needs of your business

How to frame your teams' work in a way that encourages exploration and innovation

How to structure your projects around risk and learning

How to ensure that risk and learning are considered in every iteration

How to build consistent product discovery practices into your product delivery cadences
Who should attend? (All key members of your team, that's who)
This workshop isn't just for managers. One of the biggest misconceptions in organizational transformations is that process will solve everything. In fact, process frameworks are just the starting point. They must be evolved into contextual practices that work for your company's unique situations, domains and challenges. This workshop is ideal for:
Product managers, product owners, or producers

User experience practitioners

Engineers and testers

Scrum masters, agile coaches, and project managers

Team leaders, stakeholders, agile coaches and business line owners

And anyone else on your team motivated by creating environments where people love coming to work
You should bring your team. Otherwise you're just going to have to try to explain all this stuff to them when you get back to the office.
It won't be boring
This workshop is fast-paced and collaborative. Jeff will teach with a mixture of slides, videos, storytelling, activities and humor. You'll get your hands dirty getting a taste of the many practices he teaches.
Lots of free stuff too...
Aside from the day's instruction and learning, all participants will receive a copy of each of Jeff Gothelf's books Lean UX, Sense & Respond and Lean vs Agile vs Design Thinking.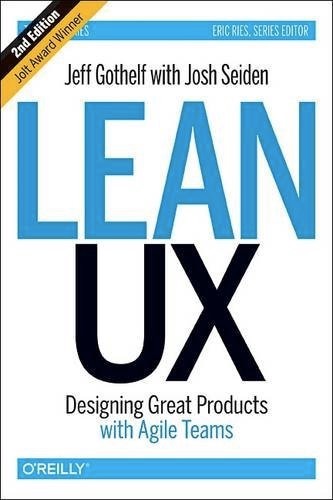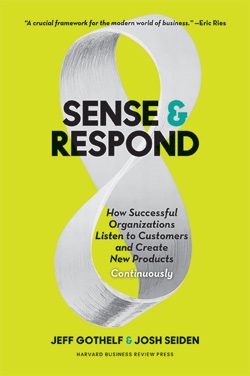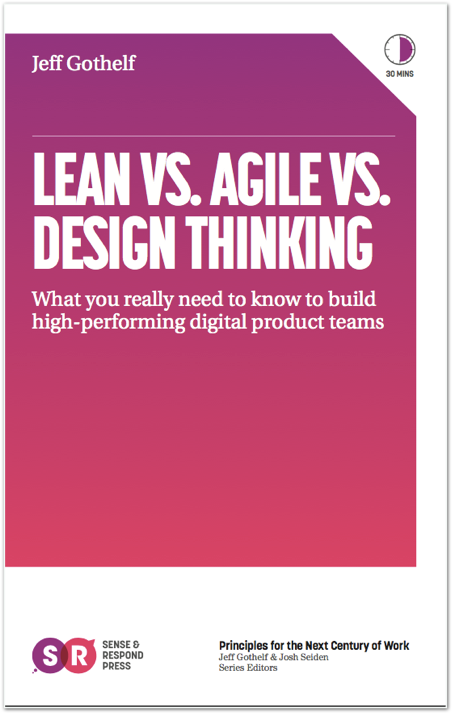 About your workshop facilitator: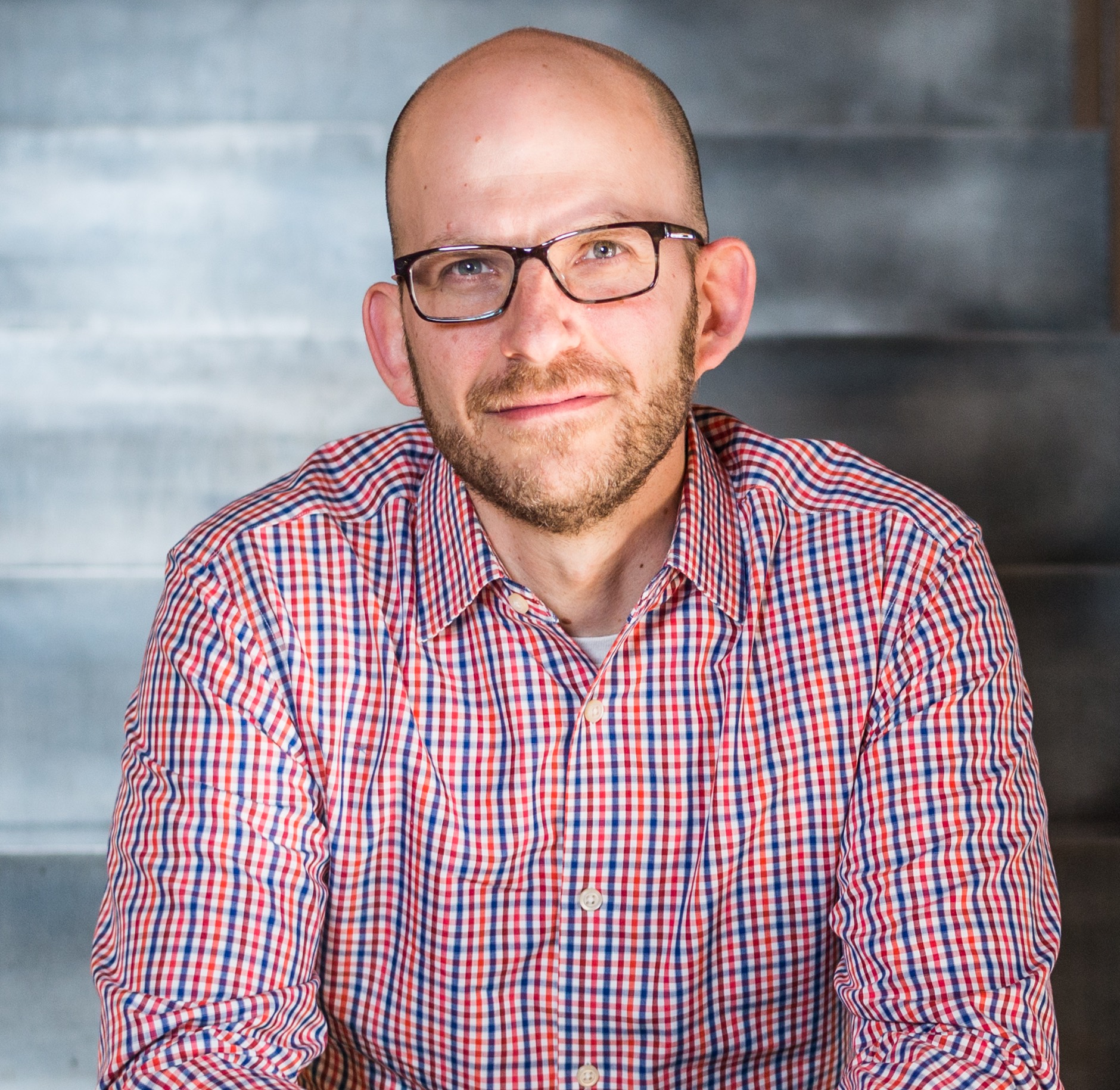 Jeff Gothelf, author of Lean UX, Sense & Respond, Lean vs Agile vs Design Thinking.
Jeff Gothelf is an author, speaker and executive coach. He co-founded Neo Innovation in New York City and helped build it into one of the most recognized brands in modern product strategy, development and design. He is the co-author of Sense and Respond (HBR Press), Lean UX (O'Reilly) and Lean vs Agile vs Design Thinking (S&R Press). Recently Jeff co-founded Sense & Respond Press, a publishing house for modern, transformational business books. You can find him at @jboogie on Twitter.

Read Jeff's blog here: www.jeffgothelf.com
See what he has to say on Twitter: @jboogie
When and Where:
April 25, 2018 at a location still to be announced in Dublin, Ireland as part of Agile Lean Ireland 2018.