Description
Do you want to be part of an agile community in charm city? Are you ready to share your agile magic? Join us at Agile Charm 2020 and hear stories from different perspectives.
An event for everyone who is passionate about using Agile for Good. Agile Charm is about building a community and sharing stories of how we work together to create magic in the workplace. Stories will offer intriguing examples and practical take aways.
Engaging your employees and teams is an important ingredient in creating the magic!! Agile Charm mission is to bring the magic with curiosity and play to your workplace. Join us at Agile Charm and be part of the magic!
This is a 1-day event with one track. For this year, there are 4 perspectives (themes):
Agile Leadership

Lean UX and Product Management

DevOps

Agile Games for Learning
We are grateful to have a wonderful lineup of speakers who are bringing and sharing different perspectives!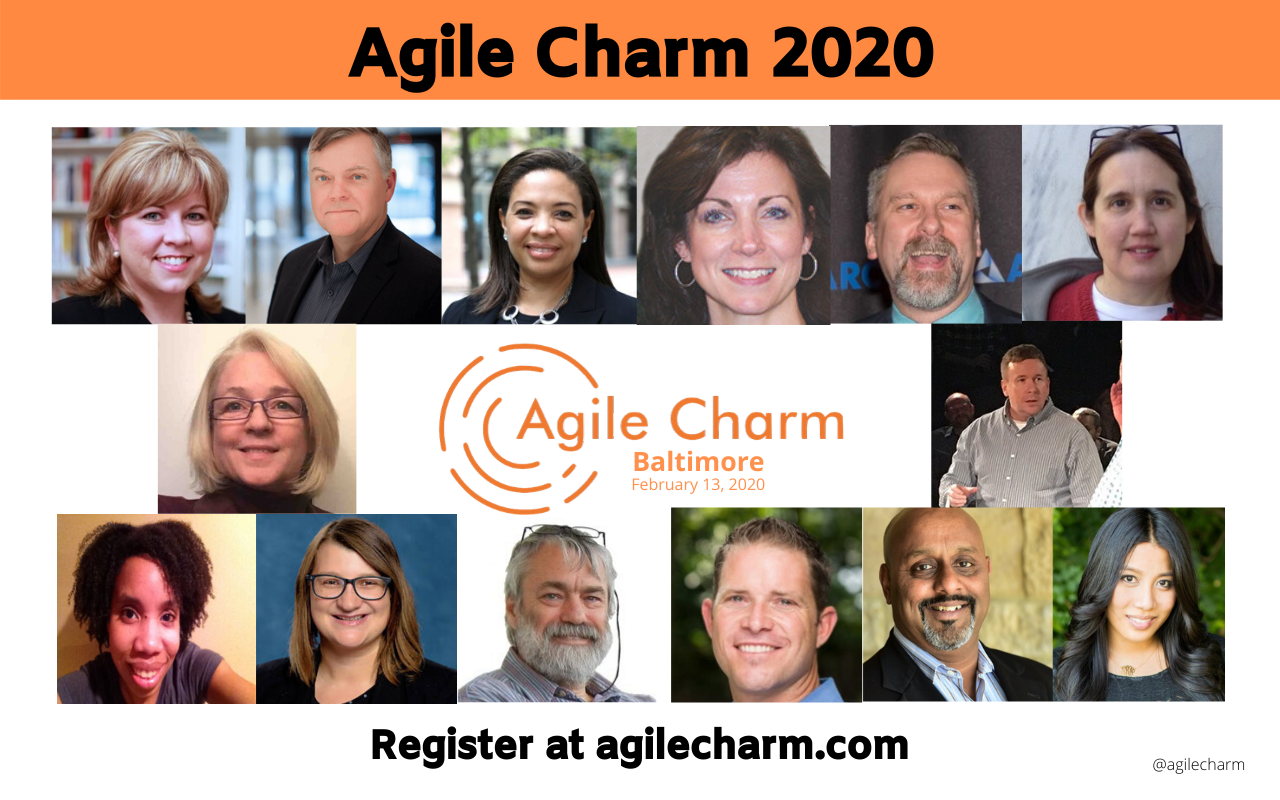 Are tickets refundable?
Yes. You can get a refund up to 7 days before the event and tickets are fully transferable if you can't make it and wish to give it to a co-worker