Product expert and author Laura Klein shares her advice for product teams on Agile development and how to avoid the top Agile anti-patterns.
About this Event
In this talk, product expert and author Laura Klein shares her research into the most common reasons why many "agile" teams don't seem very agile. She'll also cover why companies don't always reap the expected benefits from their big, costly Agile Transformations.
Laura will share her suggestions for correcting the worst of the anti-patterns and creating a healthier product development process. Come learn how you and your team can improve your agile practices.
Our Diamond sponsor Heap is generously purchasing 30 ebook copies of Laura's book Build Better Products that will be raffled off to attendees!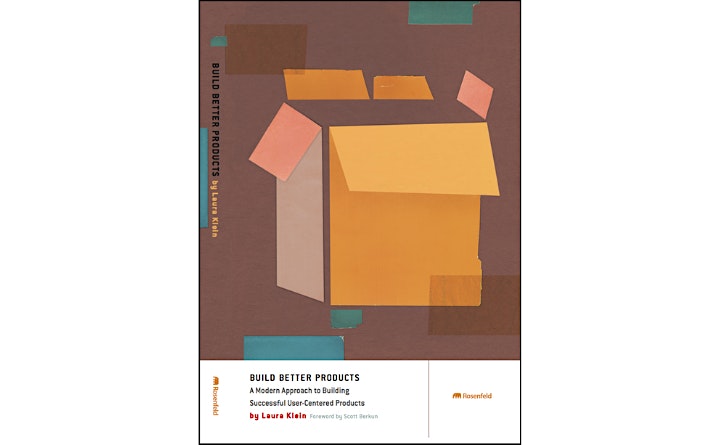 Laura's talk will be followed by a fireside chat with Lean Product host Dan Olsen and then audience Q&A.
Join us for an informative and engaging session!
Note: Eventbrite registrants will receive an invitation link via email the morning of the webinar.
About Laura Klein
Laura fell in love with technology when she saw her first user research session over 20 years ago. Since then, she's worked as an engineer, user experience designer, and product manager in Silicon Valley for companies of all sizes.
She's written two books for product managers, designers, and entrepreneurs: Build Better Products (Rosenfeld Media '16) and UX for Lean Startups (O'Reilly Media '13). She's also a frequent speaker at tech conferences, including SXSW, Lean Startup Conference, and Mind the Product.
Laura is currently Principal at Users Know, a UX design consultancy, and works as a coach and advisor to product teams and startups. Be sure to check out her blog and her podcasts (she is hilarious).
You can find Laura on Twitter at @lauraklein and on LinkedIn.
Raffle Prizes
In case you aren't one of the lucky 30 initial ebook raffle winners, we will also raffle off several copies of Laura's book Build Better Products at the end of our event, courtesy of our Diamond sponsor Heap.
Schedule
5:25 pm: Zoom webinar opens
5:30 pm: Intro
5:35 pm: Laura's talk
6:10 pm: Laura's fireside chat with Dan Olsen
6:30 pm: Audience Q&A
Note: tickets are non-refundable.
About our Sponsors
Our sponsor UserTesting enables companies to put their customers at the center of every business decision by leveraging the power of human insights to uncover actionable insights that drive ROI. Learn more at usertesting.com.

Our Diamond sponsor Heap is a product analytics platform that allows organizations to build more valuable products and experiences. Learn more at Heap.io


Our sponsor UserVoice provides a single, centralized product feedback solution that gives you everything you need to gather, aggregate, analyze, and follow through on feedback from customers and internal teams. Learn more at https://www.uservoice.com.

Our sponsor productboard is the product management system that helps you understand what users need, prioritize what to build, and rally everyone around your roadmap. Learn more at https://www.productboard.com.

Our sponsor Balsamiq is the easiest way to wireframe your product ideas. Learn more at balsamiq.com.

A big thank you to Intuit for providing the space for our event!


Date and Time
Location
Refund Policy