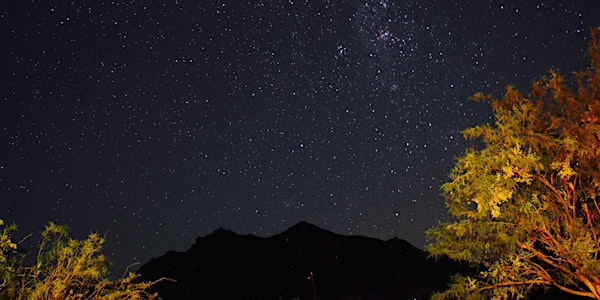 After Sunset: Ecologically Sensitive Lighting and Landscape Design
Location
Friendship Auditorium
3201 Riverside Drive
Los Angeles, CA 90027
Sales Have Ended
Registrations are closed
Admission fee will be collected at the door.
Have you ever had a sense that bright lights might be disrupting the life in your garden at night? Turns out you were right.
About this event
EVENT INFORMATION
This month, the Southern California Horticultural Society will host Dr. Travis Longcore, an Associate Adjunct Professor at the UCLA Institute of the Environment and Sustainability, who has been instrumental in the development of the field of study assessing the effects of light pollution on species and habitats.
Dr. Longcore will share some of the fascinating responses of plants and animals to natural patterns of darkness and illustrate the importance of dark nights to plants, their pollinators, and even their predators. He will also provide advice for reducing the effects of landscape lighting that can be applied in gardens and beyond.
In addition to his work at UCLA, Dr. Longcore is also affiliated with the Institute of the Environment and Sustainability, works as Science Director of The Urban Wildlands Group, an L.A.-based conservation nonprofit, and acts as an independent ecological design and environmental policy consultant. He is co-editor of the book Ecological Consequences of Artificial Night Lighting, which provides a scientific basis to begin addressing the challenge of conserving the nighttime environment. You can learn more about Dr. Longcore's work on his website at www.travislongcore.net.
Please join us for this unique presentation on a topic that is new to the SCHS, but also a relevant and timely one for urban gardeners. We look forward to learning how each of us can reduce the impact of night lighting.
PLANT FORUM & EXCHANGE
Do you have an interesting plant that you'd like to get more help in identifying? Did you hybridize a plant that you'd like to share? Do you want more exposure to fascinating plants around Los Angeles?
Following our discussion, SCHS board members and careered horticulturists will answer questions and share insights on any plants brought in to our Plant Forum.
Please contact us at socalhort@gmail.com to bring your addition this month!
TICKET INFORMATION
FREE to all SCHS members, students with valid school ID, and children under 18. $5 for any non-members.
Socializing: 7:00 pm / Meeting begins: 7:30 pm / Plant Forum: 8:30 pm