AfroDev "Level-Up" Panel: Debunking Myths around Black Representation in Ga...
Description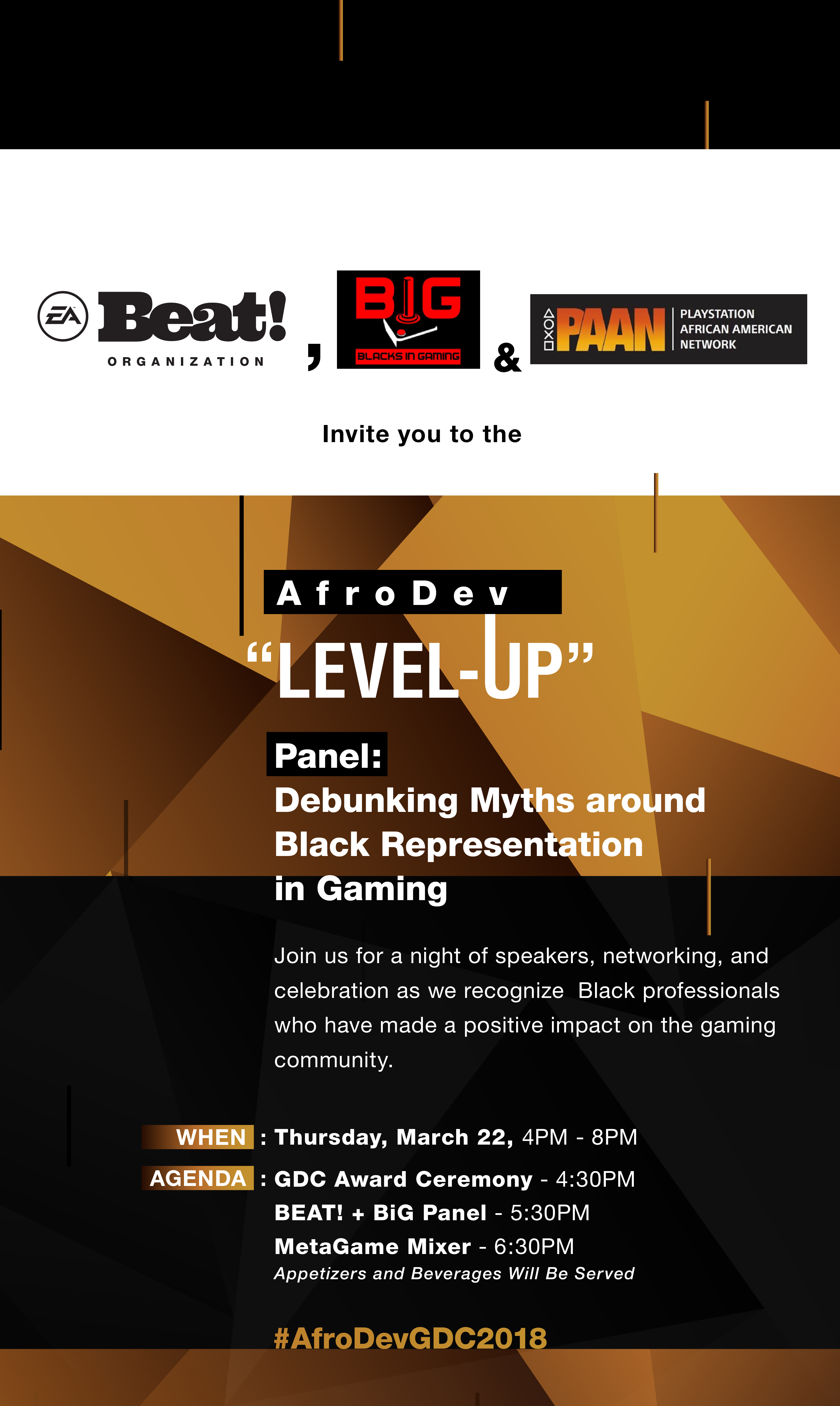 FAQ
Is this a ticketed event?
Yes. You must RSVP to receive a ticket.
Session attendance will be on a first-come,
first-serve basis due to limited capacity of the space.
When will registration open?
Registration is currently open!
What speakers / programming will be available?
We have not announced our lineup of speakers or programming,
but will make that available soon.
Do I need to stay for the whole time?
No. We understand you may have a busy schedule with GDC and other events happening.
Your ticket allows you to drop in and out of the Rally throughout the day.
OTHER COMMUNITY EVENTS DURING GDC
We are throwing multiple events at GDC!
Please consider joining us at any of these other community gatherings: