Event Information
Location
University Square Stratford Campus
1 Salway Place
London
E15 1NF
United Kingdom
Description
PLEASE NOTE A&SM#4 REGISTRATION CLOSED THIS MORNING (6/11/18). TO BE INCLUDED ON A WAITING LIST PLEASE CONTACT BEFORE 5pm TODAY VIA WORK EMAIL: https://viralcontagion.blog/contact/
Affect & Social Media#4: Notifications from the Technological Nonconscious
For updated information about this event, including the confirmed programme, please follow this link: https://viralcontagion.blog/affect-social-media4/
Free Registration Essential
Conference date: Wednesday, November 7th 2018
Venue: UEL's University Square Stratford Building, east London, UK
Keynote: Patricia Ticineto Clough: The User Unconscious: Embodiment and Thought

Respondent: Gregory J. Seigworth

Keynote Panel

Jessica Ringrose (UCL), Amit Rai (Queen Mary), Rebecca Coleman (Goldsmiths), Darren Ellis and Ian Tucker (East London)

To mark the publication of the first Affect and Social Media book (Rowman and Littlefield, July 2018) we are very pleased to announce a cfp for a special A&SM#4 one day (free registration) conference.
Programme
Full panel programme will be announced on the Virality blog
Our Keynote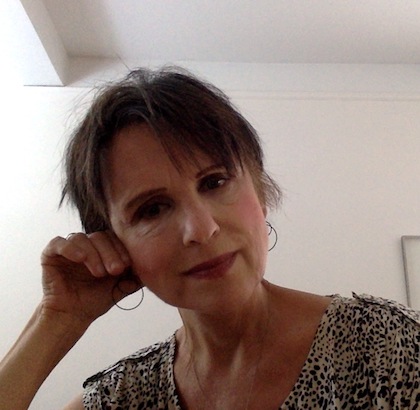 Patricia Ticineto Clough is professor of sociology and women's studies at the Graduate Center and Queens College, City University of New York. She is author of Autoaffection: Unconscious Thought in the Age of Teletechnology (Minnesota, 2000), Feminist Thought: Desire, Power, and Academic Discourse, The End(s) of Ethnography: From Realism to Social Criticism and The User Unconscious: On Affect, Media, and Measure. She is editor of The Affective Turn: Theorizing the Social with Craig Willse, editor of Beyond Biopolitics: Essays on the Governance of Life and Death, and, with Alan Frank and Steven Seidman, editor of Intimacies: A New World of Relational Life. Clough is also a psychoanalyst practicing in New York City.
Respondent: Gregory J. Seigworth is a Professor of Communication Studies at Millersville University. Greg has published numerous chapters, essays and reviews in a variety of venues, including Antithesis, Architectural Design, Cultural Studies, Culture Machine, Ephemera, m/c, Radical Philosophy and Theory, Culture and Society. He is co-editor, with Melissa Gregg, of The Affect Theory Reader (Duke UP, 2010) and co-editor of the open-access Capacious: Journal for Emerging Affect Inquiry with Mathew Arthur. Greg has also organized two fairly massive international conferences focused on the lively interdisciplinarity of affect studies (in 2015 & 2018) at his home institution in Lancaster, Pennsylvania.

Keynote Panel
Amit Rai is the author of Rule of Sympathy: Race, Sentiment, and Power (Palgrave: 2002). He has written on Indian masculinity in film, anthropologies of monstrosity, sympathetic discursive relations, and the swerves of media (clinamedia). His study of new media in India, entitled Untimely Bollywood: Globalization and India's New Media Assemblage was published by Duke University Press in May of 2009. His blog on the history of media assemblages and the politics of perception can be found at http://mediaecologiesresonate.wordpress.com. He was recently in India on a Fulbright Senior Research Fellowship diagramming the perceptual mutations involved in gender identity and mobile phone networks in urban areas.
Jessica Ringrose is Professor of Sociology of Gender and Education, at the UCL Institute of Education and co-Chair of the Gender and Education Association. Her work develops innovative feminist approaches to understanding subjectivity, affectivity and assembled power relations. Recent research projects explore digital feminist activism, teen feminism in schools, and young people's networked sexual cultures and uses of social media. Her books include: Post-Feminist Education? (Routledge, 2013); Deleuze and Research Methodologies (EUP, 2013); Children, Sexuality and Sexualisation (Palgrave, 2015); and she is currently working on two new books Gender, Activism and #FeministGirl (Routledge) with Professor Emma Renold, and Digital Feminist Activism: Girls and Women Fight back against Rape Culture (Oxford University Press) with Dr Kaitlynn Mendes and Dr Jessalynn Keller).
Ian Tucker's research focuses on the social psychological elements of social media, community mental health, emotion and surveillance. He has held grants from the EPSRC (Social Media and Austerity: Online Peer Support in Mental Health Communities) and The Mental Health Foundation (Transitions through the Lifespan: Older People's Experiences of Community Mental Health). He is Core Member of the EPSRC Communities and Culture Network+, and Expert Member of the EU Cost Action Living in Surveillance Societies. Ian has published over thirty articles and book chapters, and has a book entitled 'The Social Psychology of Emotion' recently published for Sage (with Darren Ellis UEL).
Rebecca Coleman is a Reader in Sociology at Goldsmiths, University of London and Co-Director of the Methods Lab. Her research focuses on visual and sensory culture, bodies, temporality (especially presents and futures), inventive methodologies and feminist and cultural theory. Recent publications include a special issue of Sociological Review, "Futures in Question" (2017, edited with Richard Tutton) and a special section of Theory, Culture and Society, "Visualising Surfaces, Surfacing Vision" (2017, edited with Liz Oakley-Brown). Since 2018, her research focuses on a new project, "Mediating Presents: Producing 'the Now' in Contemporary Digital Culture" (funded by a Leverhulme Research Fellowship).
Darren Ellis is a Senior Lecturer and Programme Leader of Psychosocial Theory and Practice at the University of East London. His research on the social psychology of emotion and affect has ventured into a number of contexts, for example, in counselling practices, surveillance studies, police research and experiences of social media use. Presently, Darren is working with colleagues across the UK to develop a new psychosocial method concerned with empathies. He is the co-author (with Ian Tucker) of The Social Psychology of Emotion (Sage, 2015) and co-editor of Affect and Social Media (Rowman and Littlefield, 2018).
About the Venue
University Square Stratford
University Square Stratford is ideally located in a thriving part of east London with excellent transport links.
http://www.universitysquarestratford.ac.uk/aboutuss.htm
Conference Themes
1. Unthinking
The exponential rise of computational media in the early twenty first century has drawn much critical attention in the humanities to a seemingly paradoxical human-computer relation. On one hand, human thought is both contemporaneous with, and frequently outperformed by, the uber-cognitions of corporate computational media technology. There is, indeed, much concern expressed about the possible absence of human consciousness from the computational world it created (Hayles, 2017; Hansen, 2015). On the other hand though, it would seem that the thoughts, feelings, behaviours and experiences of social media users, far from disappearing, are, often by design, captured and nudged from here to there by an expanding yet mostly imperceptible technological nonconscious (Clough, 2000, Thrift, 2007, Grusin, 2010). What, if anything, is disappearing in the human-computer relation?
2. Addicting
Computational media can no longer simply be defined through the operations of narrowly defined cognitive machines implicated in clandestine data harvesting and the manipulation of individual users through e.g. psychographic profiling. Social media is a "social" machine of capture that works on relations and shared felt experiences (Sampson, Maddison and Ellis, 2018), triggering habitual tendencies (Chun, 2016) that seem to produce mass media addictions (Bartlett and Bowden-Jones, 2017). As a major component part of the propagation of the technological nonconscious, social media is less defined today by the familiar ease of connection discourses of Web 2.0 than it is by the difficulty of disconnection (Karppi, 2018). Like other media of addiction (drugs, gambling, sex), social media hooks users in the event of the habit refrain, triggering subsequent emotional anxieties and contagions. Is social media addiction a problem of personal compulsion or collective masochism?
3. Feeling
Computational social media is a feeling machine. It feels, or prehends, the event (Ellis, 2018). But this does not mean that it has feelings, in the sense in which humans feel. There are limitations imposed on the potential of affective computing to actually feel (Shaviro, 2015). Social media is constrained to the mere reading of sentiment data, and like an actor, it can feign expressions of human emotion, but cannot feel them. However, the operational level of computational media can learn, algorithmically, from emotional experiences. It can pass on, or transmit, feelings. It can plant a behavioural hook in the user experience. Social media has an affective tone or atmosphere through which the human-computer relation strives. Feeling the event is a different matter.
4. Sleeping
Always on social media never sleeps! "Prolonged awakening, work without the limit of time, excessive light, surplus information… links… attentional capture is the new Atopia" (Neyrat, 2017). But the users of social media are often positioned as vulnerable, sleepwalking user-subjects: the user unconscious (Clough, 2018), the network somnambulist (Sampson, 2012, 2016). Like Crary's (1999) earlier rendition of attentive analogue media subjects, the users of social media are simultaneously attentive and inattentive, and attracted and distracted by the fascinations of notifications, posts, tweets, likes, shares… This technological nonconscious, or Unthought (Hayles, 2017) human-computer relation is not unconscious, as conventionally understood.
5. Dreaming
In The User Unconscious: On Affect. Media, and Measure (2018), Patricia Ticineto Clough argues that computational media networks have fundamentally affected what it means to be human. "We are both human and other-than-human." This luminous text explains what it means to live, think, and dream from this "other-than-human perspective." Here Clough moves to answer questions concerning the extent to which human lives are now animated in the multiple layers of these vast computational networks and how these layers radically transform our sense of self, subjectivity, sociality, and unconscious processes. How can we probe what it means to live, think, and dream through this newly animated technological nonconscious?
6. Trumping
Who is to blame for Trump? Trump on Twitter may seem like the unpredictable personal opinions of a racist, sexist, xenophobe that infects a population, but the technological nonconscious, or thing-self of the user unconscious, as Clough points out, "transgress[es] the separation of the personal and the networked." It is the "affective tone" of social media itself that made Trump possible! Social media has given expressive support to a kind of microfascist populism or "population racism" that is currently spreading everywhere. What will it take to out trump the collective impulse that is Trump?
Illustration by Francesco Tacchini, 2015
Date and time
Location
University Square Stratford Campus
1 Salway Place
London
E15 1NF
United Kingdom