Description

The American Freedom Alliance invites you to our SECOND ANNUAL Summer Picnic!

Join other AFA members and friends for an afternoon of food, fellowship and just plain fun!
And we are delighted to announce that our speaker this year is Evan Sayet.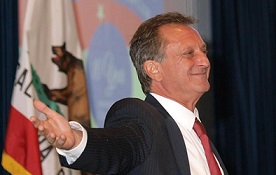 Evan's 2007 talk at the Heritage Foundation is the single-most viewed lecture in their history. His book, The KinderGarden of Eden: How the Modern Liberal Thinks, continues to be one of the most important books on the subject. His latest TownHall article, "HE FIGHTS" about President Trump has been nothing short of a phenomenon. And of course, he has been our Master of Ceremonies at several of our Heroes of Conscience Awards Dinners. From the serious to the comedic, Evan is always insightful and entertaining and we're delighted he'll be at our picnic this year.

BBQ menu:
Variety of Salads
Ribs - Chicken (from WoodRanch BBQ &Grill)
Dessert Buffet
Beverages

We're looking forward to seeing you there!

Note: you can also purchase a combination Picnic/Conference ticket for $160, a savings of $30.