About this event
Author Alysse Daniels, Introduces the World to 'Adventures with Mariah!'
Volume I - Accra, Ghana
Book & eBook Series
Magical Adventures that Makes Reading Fun!
Saturday, December 5, 2020
2:00 PM EST
REGISTER NOW to RSVP!
WATCH LIVE VIRTUAL BROADCAST - FREE EVENT
The Adventures With Mariah YouTube Channel
(click the link to watch LIVE on 12/5/2020 @ 2:00 PM EST SHARP)
SHARE | Like | Follow Us @TheAdventuresWithMariah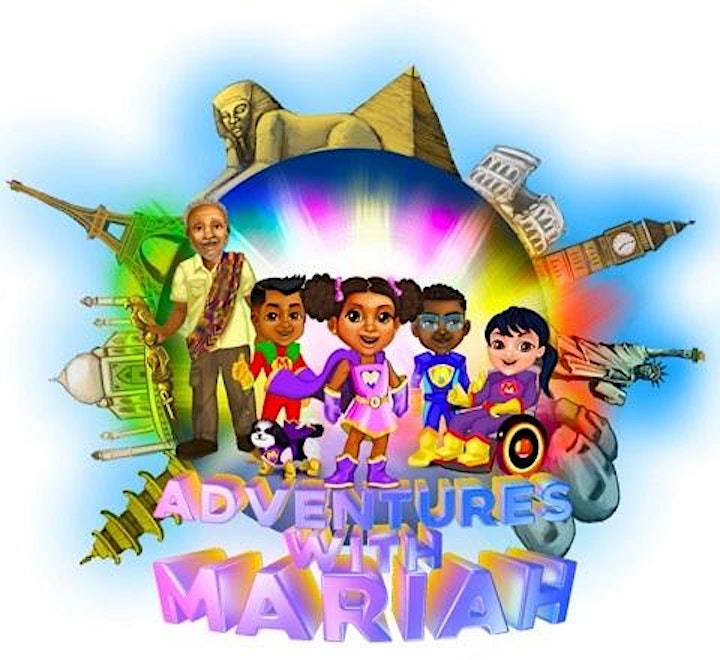 Adventures with Mariah!
Mariah and her multicultural friends travel around the world, experiencing different customs and traditions as they solve mysteries, with help from Grandpa and their combined superpowers. 
ON SALE IN TIME FOR THE HOLIDAYS!
HEY PARENTS! Grandparents, Youth Groups, Sponsors of Goodwill, and the Village!
Consider the 'gift' to instill our children with a renewed love of reading. The Adventures with Mariah! book series will introduce characters that children (Ages 5-10) will fall in love with as they continue to learn more about the wonders of the world!
text Adventures with Mariah to 22454 to JOIN the AwM! Tribe Community in Support of Children's Reading Literacy!
###