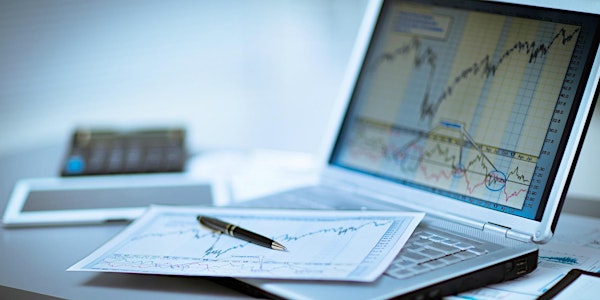 Advanced Search: Next Level Forecasting & Lead Generation Strategies
Event Information
Location
Spyder Trap
1625 Hennepin Avenue
Minneapolis, MN 55403
Description
MnSearch's next event will be held on Wednesday, November 16th at Spyder Trap in Minneapolis, MN. Join us for an evening packed with insightful material from two excellent speakers, opportunities for networking, good food and drinks!
Event Details
How can you better prepare for channel spend budgets and maximize your lead generation investment? This month, we've got two presentations lined up to answer that question.
---
Presentation #1
Adaptive Forecasting: Building a Case for the Right Digital Budget
Speaker: Derrick Turner, Augarian
Ever get the question "what budget does your channel need next year?" If so, this is the session for you! This session will teach you how to create performance forecasts decision makers will love, and clients truly need to help them grow; even when you don't know your exact media budget just yet.
Key Takeaways:

Improving the accuracy of your forecasts
Increase transparency and educate your colleagues about your channel
Create one forecast that speaks to almost any budget scenario
About the speaker - A digital marketing veteran, Derrick, is a currently a Paid Media Manager at Augurian. From e-commerce to Iraqi real estate, Derrick has seen it all and carries a special passion for connecting strategies, teams, and platforms to support business objectives.
---
Presentation #2
Demand Activation - Going Beyond Lead Generation

Speakers: Nick Noble & Chris Peterson, Parqa
The standard lead generation model only gets you so far. To take your marketing to the next level, you need to embrace the concept of Demand Activation, a framework for planning what happens after a potential customers' lead information is captured.
During this presentation, Nick and Chris will cover ways to do more with the email list you've built, as well as how you can utilize marketing automation and lead scoring to level up your game.

Takeaways:

Bridging the gap from lead to customer
Ways in which marketing and sales can work together
How to turn the heat up on cold leads
Reasons and ways to utilize marketing automation and lead scoring
About the speakers - As the Director of Inbound Marketing and SEO for Parqa, Nick Noble helps lead a team of digital marketing and content marketing specialists. Nick's SEO minded, sales focused approach and collaborative work ethic allow him to deliver digital marketing solutions that consistently improve the bottom line for his clients.
With over 15 years of experience in digital marketing, Chris Peterson's expertise lies in helping companies devise and execute online marketing campaigns to drive measurable results. Chris has a proven track record of success in delivering digital marketing campaigns for leading organizations. Chris now oversees all online marketing efforts for both Parqa and its clients as the EVP.
Date and time
Location
Spyder Trap
1625 Hennepin Avenue
Minneapolis, MN 55403