Advanced Manufacturing Summit: Thinking Machines and Smart Workforce

Tuesday, October 30, 2018 from 7:30 AM to 5:30 PM (MDT)
Event Details
Thinking Machines and Smart Workforce is New Mexico Manufacturing Extension Partnership's 2018 Advanced Manufacturing Summit. It is a networking and think-tank opportunity for executives from New Mexico's extensive manufacturing community to converge with their guests and partners in economic development.
ON the PROGRAM:
Panel discussions, break-out sessions, case studies, motivational speakers, lunch, networking reception. This is a free event for manufacturing and economic development executives, but pre-registration is required. Meals and refreshments are included. Special room rate may be available.
KEYNOTE SPEAKER:
Thomas A. Fitzgerald is a member of the Senior Executive Service. He is the Director, Engineering, Space and Missile Systems Center, Air Force Space Command, Los Angeles Air Force Base, Calif. Mr Fitzgerald leads a team of military, government civilian and contractors who are responsible to the SMC Commander for the quality of all engineering, technical, architecting, test and evaluation, and mission assurance activities for military space and missile programs. He provides the Center Commander, Program Offices, Program Executive Officers and external customers with engineering support in the form of manpower, policy, processes, tools and advice. He is responsible for organizing, training, equipping and providing policy and mentorship for military and civilian space and missile engineers and information protection personnel executing $8 billion annually. He provides oversight of the system and traditional engineering activities for SMC in close collaboration with other National Security Space stakeholders and his peers throughout OSD, the Air Force Secretariat, Air Force Space Command and Air Force Materials Command.
TOPICS and PRESENTATIONS:
Technology and Security
Cybersecurity for Manufacturers

Manufacturing USA Institutes — Cutting Edge Technology for Manufacturers

Collaborative Robotics

Industry 4.0 — What's Happening?
Culture and Communication
Marketing

Morale

Resources
Family Business
Successful Transitions for Manufacturers

Succession Planning

Retirement Planning
ADDITIONAL SPEAKERS and PANELISTS:

Jennifer Kurtz, PMP, Cyber Program Director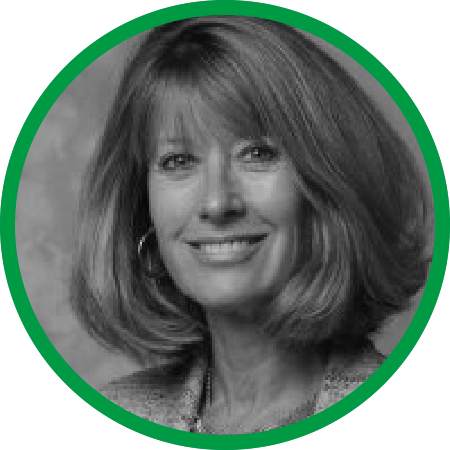 Jennifer holds a MBA and PMP certification. She is author of Hacking Wireless Access Points: Cracking, Tracking, and Signal Jacking (2016; on the Federal CSRA list); the DLP chapter of The Data Breach and Encryption Handbook (2011); and numerous articles on cybersecurity, economic development, and eGovernment.
Dean L. Schneider, Co-Director, Southern Regional Manufacturing Center

Dr. Schneider is the Co-Director of the Southern Regional Manufacturing Center, a regional operation of the Clean Energy Smart Manufacturing Institute (CESMII) hosted by the Texas A&M Energy Institute. He is responsible for Institute operations in the southern United States. He and his staff work with regional members to develop and implement Smart Manufacturing technologies in the region as well as providing outreach and training to both industry and researchers in Smart Manufacturing.
A former US Air Force research and development engineer, Dr. Schneider's experience includes support to industry and governmental agencies for process improvement, manufacturing technology, and test & evaluation. He has had various human-centered management and test & evaluation positions as well as a faculty appointment at the Air Force Institute of Technology. Dr. Schneider is a Senior Member of the IEEE, a member of SME, and has been recognized as a Texas A&M Regents Fellow and a TEES Center Fellow. Dr. Schneider earned his Ph.D. in Mechanical Engineering from the University of Texas at Austin specializing in robotics and reliability. He has a MS Electrical Engineering from the Air Force Institute of Technology and a BS Electrical Engineering from Texas A&M University.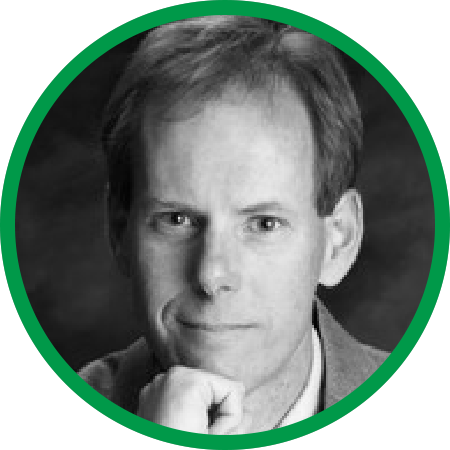 Chris Ziomek, Build with Robots
Chris Ziomek is a serial entrepreneur who has over 30 years of experience in the high-tech industry as a company founder, general manager, engineering manager, and electrical engineer. Chris presently leads Build With Robots, an automation business focused on developing a robot-based ecosystem and economic engine within New Mexico. Chris also serves as an adviser, investor and board member for many New Mexico-based startups. Chris holds BS and MS degrees in Electrical Engineering and is a licensed Professional Engineer in the state of New Mexico.
Nick Justice, Executive Director, PowerAmerica
Major General Nick Justice joined the PowerAmerica Institute at N.C. State as the Executive Director in January of 2015. General Justice retired from the United States Army after more than 42 years of service as an American soldier. He earned a BA in History from the University of Maryland, a Master's degree in Management from Pepperdine University, and a Master's degree in International Relations from Salve Regina College. General Justice's military education includes a Master of Science degree from the Industrial College of the Armed Forces, the Senior Acquisition Course of the Armed Forces, and a Master's degree from the United States Naval War College. MG Justice was named Military Leader of the Year in 2010 by the Association of Defense Communities and has been inducted into the Officer Candidate School Hall of Fame.
Rebecca Hartley, Chief Workforce Officer Advanced Robotics for Manufacturing (ARM)
Rebecca Hartley is the Director of Operations at the Clemson University Center for Workforce Development (CUCWD) and the Chief Workforce Officer with the Advanced Robotics in Manufacturing (ARM) Institute. She has spent twenty years working in higher education administration in the areas of undergraduate admissions, graduate admissions, academic records, student affairs and workforce development. She holds a Ph.D. in Public Administration and Public Policy from Auburn University. Her research interest focuses on citizen public opinion as it relates to federal and state public policy, and how outside political interests affect policy agendas and policy implementation.

Bill Basso, Managing Partner at OsteoStrong
Bill's enthusiasm for his work and for life, along with a supreme sense of humor, bring a freshness to his work that is unmatched. His comprehensive understanding of the body and alternative healing modalities coupled with a keenness for problem solving have been instrumental in Bill's success in developing and beta testing new processes at OsteoStrong Midtown and advising on the implementation of these improvements across the franchise. When he's not changing lives at OsteoStrong, he's honing his foreign language skills or lighting up the stage as a guitarist with The Pink Flamingos, with whom he's been performing since 1998. Bill is originally from Toronto and studied recording engineering at Fenshaw College in Ontario.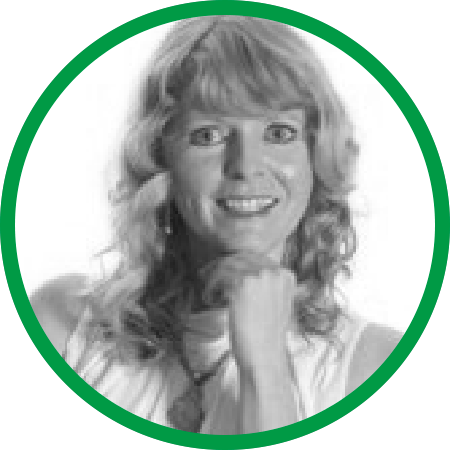 Gaelan de Wolf, Managing Partner at OsteoStrong
Gaelan's mission at OsteoStrong and in life is to encourage others to realize their potential and shine as their best selves. In the early 90's she opted out of graduate school to take a gig with The Pink Flamingos performance group, where she blossomed as a singer and dancer with the group, with whom she still performs. Her ingenuity and adaptability have supported her success in developing and beta testing new processes at OsteoStrong Midtown and advising on the implementation of these improvements across the franchise. As an OsteoStrong University Trainer, she helps to launch and grow the success of the OsteoStrong franchises across the country and the globe. Gaelan hails from Vancouver and has a BA in political science and history from the University of British Columbia.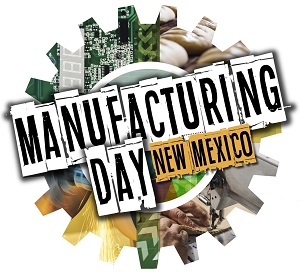 Don't miss the Manufacturing Event of the Year. Register Now!
Have questions about Advanced Manufacturing Summit: Thinking Machines and Smart Workforce?
Contact New Mexico MEP
Save This Event
When & Where

Sandia Resort & Casino
30 Rainbow Road
The Event Center at Sandia Golf Club
Albuquerque, NM 87113


Tuesday, October 30, 2018 from 7:30 AM to 5:30 PM (MDT)
Add to my calendar
Organizer
New Mexico Manufacturing Extension Partnership is a non-profit organization that helps businesses increase profitability and competitiveness through lean concepts. Bringing together experts in government, industry and non-profits, MEP offers workshops, on-site training and systems analyses. New Mexico MEP's Innovation Directors work with businesses one-on-one to change mindsets and transform companies into lean and efficient engines of growth.