Description
Top of Minds Welcome All to the Advanced DV Course in Stockholm!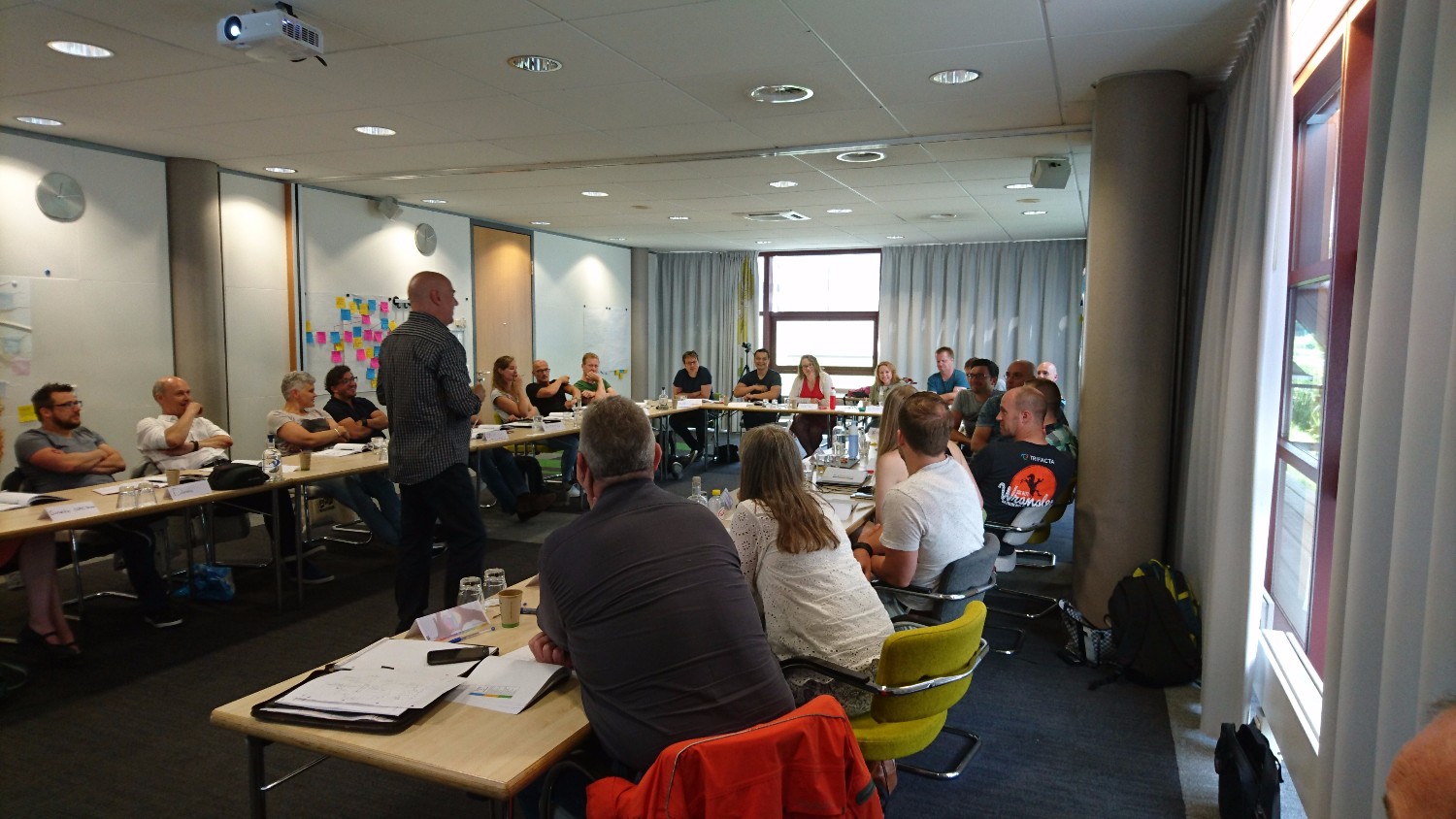 What This Course Delivers
The next level beyond the Certified Data Vault Data Modeler course is the Advanced Data Vault. This course has been totally redesigned for 2017 and consists of two (2) intensive days of interactive modeling and group case analysis.
Special Price 14900 SEK (12900 SEK Early Bird)
FOCUS
The focus of this course is modeling. In particular this course is focused on providing students a deeper understanding of the various options available within the Data Vault Ensemble modeling approach.
GOAL
The goal of this course is to enable data modelers and architects to make the most informed and best possible modeling decisions when establishing their specific modeling pattern in their organization.
APPROACH
This course follows an example-driven approach based on over a dozen real-life modeling cases. For each modeling scenario there is a business case that leads to a set of alternatives. Through interactive group analysis and discussions, and drawing on the experiences of the students in the class, the various alternatives are uncovered, considered, often ranked, and ultimately classified and categorized based on best practice considerations, pros & cons, and how appropriate they might be given the specific business scenarios.
TARGET AUDIENCE
This course if for data modelers, data architects, information modelers, and other data warehousing and business intelligence professionals who work with the design of conceptual, logical or physical data. Students attending this course should be comfortable with the Data Vault modeling approach and the broader concepts of Ensemble Modeling. Ideally certified CDVDM modelers, those actively working with Data Vault or those who have spent time working with data warehouse modeling ensembles.
UNIQUE VALUE

This course provides the unique opportunity to leverage decades of Data Vault modeling experience from around the World to gain a deeper understanding of Data Vault modeling and the impact of various different patterns. It also provides a venue for connecting with other modelers to share experiences, ideas, models, challenges, discoveries, and to work together towards a common better understanding of ensemble modeling.
SELECTED TOPICS
1) Modeling Events (and the role of links)
2) Modeling Context Arrays (impact on satellite design)
3) Modeling for Big Data, Cloud & Streaming Deployments (leveraging new platforms)
4) Modeling UOW - Event based UOW (advanced link design)
5) Modeling UOW - Keyed Instance UOW (hubs vs links)
6) Modeling Address (context close to key)
7) Modeling the BK in and EDW (dealing with lack of Enterprise Key - also include Anchor/Focal alternatives)
8) Modeling the Shuttle for Fuzzy Integration (dealing with realistic integration)
9) Modeling the SAT BOK (alternate, degenerate keys, etc.)
10) Modeling for Personally Identifiable Information and Privacy (PIDSAP/DEA)
11) Architecture - Defining and Deploying the RAW and BDV (establish approach)
12) Ensemble Logical Modeling (ELM) and Virtualization (in memory)
13) Modeling Pattern Updates: LSATs, BOK Sats, and more.
FEES
Fee includes course materials, coffee, and lunches.
Click Register Now above to secure your seat. Or, you can also register on the Top of Minds website HERE. For other payment options, contact us HERE. Upon registration you will receive a confirmation email.
The instructor:
Hans Hultgren
Hans Patrik Hultgren is a Data Warehousing and Business Intelligence educator, author, trainer, and advisor and created the Data Vault Certification. Hans is currently working on Business Intelligence and Enterprise Data Warehousing (EDW) with a focus on modeling and architecture including Ensemble and Data Vault modeling. Hans works internationally primarily in Nordics and EU (based in Stockholm), USA and Canada (based in Golden, CO) and down under in Sydney, Melbourne, Brisbane as well as Auckland and Wellington. Hans was with the University of Denver for 20 years and now continues an education focus with hybrid course delivery including e-Learning components. Courses delivered through Genesee Academy use blended and On-Demand DWBI training videos at www.DataVaultAcademy.com
Hans published the book Modeling the Agile Data Warehouse with Data Vault which is available on Amazon websites. Specialties: EDW, Data Modeling, DWBI Architecture, Ensemble Modeling, Data Vault Modeling, Speaking, Advising, Data Vault, Agile Data Warehousing, Education, Training, e-Learning, Entrepreneurship.
Frequently Asked Questions:
Q: Who is the targeted customer?
A: Business analysts, ETL (Extract, Transform, Load) developers whose responsibility may be to design a company's data storage system as well as Data modelers and architects.
Q: What business problem does this course material help resolve?
A: Companies have had issues with the ability to make changes to current data structures without interruption of data integrity and how data is retrieved, or data ingest/digest. The data vault principles are specifically well suited for data integration and historization. When applied to data warehousing programs data vault modeling can provide the organization with some very compelling benefits. These include agility, auditability, adaptability, alignment with the business, and support for operational data warehousing
Initiatives expeditiously. Finally, security is a big concern for all companies and this modelling technique allows data components to be managed individually to prevent full data retrieval.
Q: Now that I've been trained, how do I implement?
A: A technical member of the Genesee Academy can review implementation steps and technical requirements.
Q: What kind of support is offered once I implement the Data Modeling technique?
A: A technical member of the Genesee Academy will provide support as long as you have the Data Vault solution.
Q: What does the training course offer me that I cannot obtain by just reading the book?
A: People attending the course are modeling themselves all three days in class with other students and instructors in order to learn from others and apply what has been taught. Students then take a 3 hour exam with a modelling case.
Q: What will one achieve after visiting this training? What's the added value?
A: After successful completion of the training, one should be able to start modeling an agile data warehouse.