Advanced Cryptography

Thursday, November 28, 2019 from 1:30 PM to 4:15 PM (CET)
Event Details
Bescherming van persoonsgegevens

met geavanceerde cryptografie

Sessie in het Nederlands
Overheidsinstellingen verwerken in het kader van hun opdracht onvermijdelijk grote hoeveelheden – soms erg gevoelige – persoonsgegevens. Dit dient zowel op een efficiënte als op een veilige manier te gebeuren. Traditionele benaderingen, waaronder het gebruik van klassieke cryptografie, zijn helaas niet steeds afdoende.
Stel, bij wijze van voorbeeld, dat de FOD justitie in het kader van een terrorismedossier aan verschillende bedrijven en overheidsinstellingen informatie over een specifieke burger opvraagt. De bevraagde entiteiten komen allen te weten dat er een onderzoek loopt naar deze persoon, wat zowel de privacy van de burger als de confidentialiteit van het onderzoek in het gedrang kan brengen.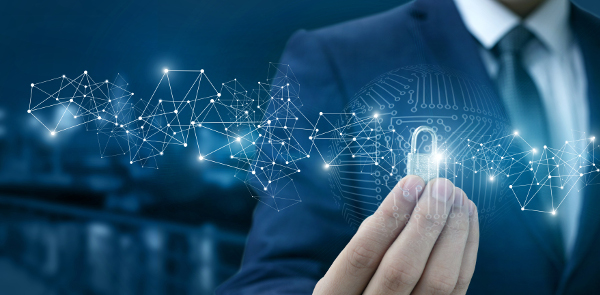 Geavanceerde cryptografie kan hiervoor op een elegante manier een oplossing bieden en stelt ons zelfs in staat om zaken te realiseren die intuïtief gewoon onmogelijk lijken. Ondanks het potentieel zijn de mogelijkheden van geavanceerde cryptografie vandaag nog te weinig gekend.
Deze infosessie wil dan ook een bewustzijn rond de mogelijkheden van geavanceerde cryptografie creëren zodat u voortaan cases zult herkennen waarin deze aanpak een uitweg kan bieden. Diverse cryptografische bouwblokken worden op een toegankelijke manier besproken, alsook het – zowel theoretische als praktische – werk dat Smals Research hierrond verricht heeft. Verder komen mogelijke en concrete cases aan bod waar geavanceerde cryptografie toegepast kan worden.

Wat krijgt u te zien in deze infosessie?
Een toegankelijke hoog-niveau beschrijving van een selectie cryptografische bouwblokken
Mogelijke en concrete cases waar deze cryptografische bouwblokken toegepast zouden kunnen worden
Performantietesten van zowel publiek beschikbare als zelf geschreven libraries
Een nieuw, door Smals Research ontwikkeld cryptografisch bouwblok, wordt toegelicht
Smals Research deelt graag haar ervaringen en expertise met u. De presentatie is grotendeels technisch maar blijft steeds op een toegankelijk niveau.
Voor wie?
Iedereen die professioneel in een overheidscontext actief is en die wil weten hoe cryptografie kan helpen om persoonsgegevens te beschermen.

Vereiste kennis
Een basiskennis IT volstaat. U zal de mogelijkheid hebben om vragen te stellen. 

 Waar en Wanneer?
Donderdag 28 november of donderdag 05 december 2019

13h30h - 16h15 in het Auditorium

Smals, Fonsnylaan 20, 1060 Brussel

Taal: Nederlands
Spreker: Kristof Verslype, Smals Research

Tel. 02/787.58.88 - research@smals.be
 Gratis toegang, enkel voor medewerkers publieke sector en Smals
---
Protection des données à caractère
personnel avec la cryptographie avancée 
Session en néerlandais
Dans le cadre de leur mission, les institutions publiques traitent inévitablement de grandes quantités de données à caractère personnel, lesquelles sont parfois très sensibles. Ce traitement doit être à la fois sûr et efficace. Malheureusement, les approches traditionnelles, notamment l'usage de la cryptographie classique, ne sont pas toujours suffisantes.
Supposons, par exemple, que le SPF Justice demande des informations à diverses entreprises et institutions publiques à propos d'un citoyen dans le cadre d'un dossier de terrorisme. Toutes les entités interrogées sauront ainsi que cette personne fait l'objet d'une enquête, ce qui peut compromettre tant la vie privée du citoyen que la confidentialité de l'enquête.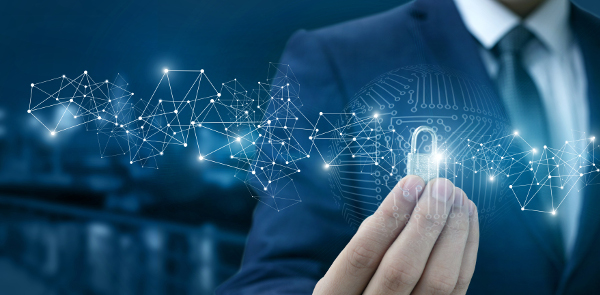 La cryptographie avancée peut offrir une solution élégante à ce problème et nous permet même de réaliser des choses qui semblent a priori impossibles. En dépit de ce potentiel, les possibilités de la cryptographie avancée sont encore trop peu connues aujourd'hui.
L'objectif de cette séance est donc de vous sensibiliser aux possibilités de la cryptographie avancée pour vous permettre d'identifier les cas où cette approche peut s'avérer utile. Différents composants cryptographiques y seront abordés en des termes simples. Vous y découvrirez également les travaux - théoriques et pratiques - que Smals Research a réalisés en la matière. En outre, des cas potentiels et concrets où la cryptographie avancée peut être appliquée seront abordés.
Que vous réserve cette séance d'information ?
Une description de haut niveau, mais accessible, d'une sélection de composants cryptographiques.
Des cas potentiels et concrets où ces composants cryptographiques peuvent être appliqués.
Des tests de performance de bibliothèques logicielles accessibles au public et de bibliothèques logicielles auto-écrites.
Un nouveau composant cryptographique, développé par Smals Research.
La présentation est majoritairement technique, mais reste accessible.
La séance sera tenue en néerlandais.
Pour Qui?
Toute personne professionnellement active dans un contexte public et désireuse de savoir comment la cryptographie peut aider à protéger des données à caractère personnel.

Connaissances requises
Des connaissances de base en informatique suffisent. Vous aurez la possibilité de poser des questions. 

 Où et quand ?
Jeudi 28 novembre ou jeudi 05 décembre 2019

13h30h - 16h15 dans l'Auditoire

Smals, Avenue Fonsny 20, 1060 Bruxelles

Langue : néerlandais
Orateur: 

Kristof Verslype

, Smals Research

Tel. 02/787.58.88 - research@smals.be
 Participation gratuite et réservée au personnel des services publics et Smals
When & Where

Smals
Fonsnylaan 20, Avenue Fonsny
Auditorium
1060 Brussels
Belgium


Thursday, November 28, 2019 from 1:30 PM to 4:15 PM (CET)
Add to my calendar
Organizer
Une équipe de 10 chercheurs avec un solide bagage académique suit de manière permanente les évolutions les plus récentes du marché ICT pour le compte des clients membres de Smals. Ils partagent leurs connaissances par le biais de séances d'info, de rapports d'étude, d'articles et de missions de consultance sur mesure.
Een team van 10 onderzoekers met een sterke academische achtergrond volgt permanent de jongste evoluties in de ICT-markt op ten behoeve van de klanten-leden van Smals. Ze delen hun kennis via infosessies,  onderzoeksrapporten, artikels en consultancy op maat.