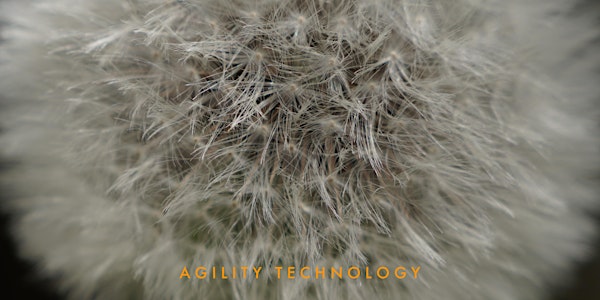 Advanced Certified Product Owner Certification Training (Virtual Workshop)
Agile and Scrum, understand the principles, theories and practical application to deliver value earlier taught by a global thought leader
By Agility Technology LLC
Date and time
August 24 · 6am - August 25 · 2pm PDT
Refund Policy
Contact the organizer to request a refund.
About this event
1 day 8 hours

Mobile eTicket
A G I L I T Y T E C H N O L O G Y
Advanced-Certified Product Owner Workshop
The A-CSPO Course is a 2-day virtual training from 9:00AM - 5:00PM with breaks throughout. Webcam will be required throughout the course in order to qualify for Scrum Alliance certification.
Advanced-Certified Product Owner Certification (A-CSPO) Training emphasis is on preparing leaders, decision makers, middle management, development team members and Project Managers to understand, lead, champion, guide, sponsor, and participate in Agile/Scrum projects and teams. At the end of the 2-day of the CSM class, participants will have gained in-depth understanding of establishing and managing efficient teams while focusing on value added product development by leveraging the Agile principles and values. The workshop will cover all the learning objectives laid out by Scrum Alliance, including responsibilities of all roles, artifacts and the meetings, and the knowledge necessary to take the certification exam from Scrum Alliance.
A-CSPO certification is a progressive step towards jump starting your Agile career and becoming an Agile change champion within your team and organization. Our Advanced Certified Product Owner (A-CSPO) training focuses to accommodate both beginners and veteran Agilists who are looking for a more structured and comprehensive ways to get better in delivering with Scrum and Agile. Project managers, tech leaders, even people who are not involved in software development have all found value in our certified ScrumMaster workshop.
You can earn 16 SEU's or PDU's with this class. For more information on how to claim SEU's or PDU's, visit our FAQ page. We also offer a non-certification, onsite private class. Contact info@agilitytechnology.com for more information.
*We understand that training is an investment. We will work with individuals on a case-by-case basis to determine a price suitable for both parties.
What's Covered?
Product Owner Core Competencies
Examining the Product Owner Role
Importance of Product Ownership
Mindset and actions to be successful as a Product Owner.
Working with Stakeholders
Techniques to interact with stakeholders over multiple Sprints.
When the Product Owner should not act as the facilitator for the stakeholders
Facilitative listening techniques.
Alternatives to open discussion.
Facilitate a final decision with stakeholders.
Working with the Development Team
Why the Product Owner should be cautious about accumulating technical debt.
Ways technical practices may help Scrum Teams deliver a high-quality Product Increment and reduce technical debt each Sprint.
Product Owner collaboration with the Development Team to maximize the flow of value.
Product Ownership with Multiple Teams
Approaches to scaling Scrum.
Techniques for visualizing, managing, or reducing dependencies.
Benefits and drawbacks of feature teams and component teams.
Advanced Purpose and Strategy
Developing Practical Product Strategies
How product strategy is operationalized and evolves over time in an Agile organization.
Approaches to identify purpose or define strategy.
Advanced Product Planning and Forecasting
How to create a product plan or forecast with stakeholders.
Technique to visualize and communicate product strategy, product ideas, features, and/or assumptions.
Empathizing with Customers and Users
Customer Research and Product Discovery
Technique to connect teams directly to customers and users.
Techniques of product discovery.
Advanced Product Assumption Validation
Cognitive biases that may impact the Product Owner's capability to effectively deliver business value.
How the Sprint Review is used to inspect and adapt based on the Product Increment that was built in the Sprint.
Approaches to validating assumptions.
Approach to incorporate validating assumptions into the Scrum framework.
Developing hypotheses for a target customer.
How to create a plan to test at least one hypothesis.
Advanced Techniques for Working with the Product Backlog
Differentiating Outcome and Output
Benefit of maximizing outcomes and impact while minimizing output.
Defining Value
Techniques to model value and at least two techniques to measure value.
Ordering Items
Techniques to order a Product Backlog.
Techniques to organize and filter a Product Backlog to link to product goals or strategy.
Advanced Product Backlog Refinement
How the Product Owner can ensure that enough Product Backlog items are "ready" for the upcoming Sprint.
Integrate feedback from sources to generate and order Product Backlog items.
Product Backlog Refinement and identify at least three ways to improve.
Prerequisites
This course DOES NOT require an active CSPO certification. However, attendees must have previously taken the CSPO course as a prerequisite. In addition, the advanced certification will renew your other certification(s) for two more years past the course date. No additional payment or SEUs will be required for that renewal.
Though there is prior certificates, educational background, or work experience required to attend this training in order to get certified. However, in preparation of this training we strongly suggest you do the following
Read
• Agile Manifesto
• Scrum Guide
• And watching the e-Learning series of videos.
Preparation - IMPORTANT!
A few days before class starts, you should receive 2 emails reminders about the class along with details of the Zoom session. It is important that you do the following before the training
• Zoom: When you receive this invitation for Zoom
• Sign in to Zoom and familiarize yourself with the tool
• Make sure your webcam (REQUIRED) is in in working order
• Microphone (REQUIRED) is in working order.
• You will need both your webcam and microphone for the duration of the class.
PDU/SEU
• By attending the 2-day A-CSPO course you will earn 16 PDU/SEU that can be applied towards further educational goals. To claim credits a code is provided at the end of the A-CSPO course book.
DETAILS
• This class will be conducted from 9 am - 5:00pm
• Veterans, Unemployed, and Referral Discounts Available!!!
• We are also offering Volume Discounts too! Email us at info@agilitytechnology.com for more info.
• If you qualify for a discount, PLEASE do not register for the class before you receive a Promo Code from us. We cannot reimburse you for Eventbrite's Service Fees.
About the A-CSPO Class
o This is a 2-day Live On-line class focused on the adaptive framework called Scrum. This class is certified by Scrum Alliance as the A-CSPO.
Get Involved!
• There's not a lot of time to sit around and just watch. This class is packed with exercises that require each student to participate. You are only going to be able to Master Scrum if you participate in Scrum.
Value in Certification
• The Advanced Certified ScrumMaster(A-CSPO) certification is the most-respected and widest know certification in the Agile world. It is a requirement for almost all open ScrumMaster positions today. Many of our students looking to make a career change start with this class and certification to jumpstart their next career, or next career move.
About the organizer
 My Chhibber has more than 27 years of experience in portfolio and project management in the Federal and Commercial environments. A global throught leader in Scrum and Agile.
More details on Linkedin