Advanced ACT Training: Oct. 9th & 10th, 2015 from 8:30 a.m. - 4:30 p.m.
Description
ADVANCED ACCEPTANCE & COMMITMENT THERAPY TRAINING
Oct. 9, 2015 from 8:30 a.m. - 4:30 p.m. and Oct 10, 2015 from 8:30 a.m. - 4:30 p.m.
Despite the popularity of Acceptance and Commitment Therapy, including a growing literature on how to conduct the therapy in various treatment settings and clinical populations, developing competency in ACT is not exactly easy. Even providers who have been working with the therapy for years can find themselves struggling. It is also surprisingly easy to "do ACT" in a way that while useful, does not harness the full potential of the therapy.
This 2-day workshop focuses on helping providers optimize the therapeutic power of Acceptance and Commitment Therapy (ACT). Assuming participants have some familiarity with ACT, this workshop is designed to take providers further along the learning curve, to build and refine their ability to deliver ACT. The workshop will entail discussion, experiential exercises, and role-plays, and will include opportunities for participants to work on real-life situations they have encountered in their own therapy settings. Participants will learn how approaching the therapy with fidelity, creativity and heart harnesses the power of ACT, bringing vitality and meaning to their client's lives as well as their own.
AUDIENCE
This workshop is intended for mental health providers (psychologists, psychiatrists, social workers, etc.) who have some experience with Acceptance & Commitment Therapy and are interested in going further.
CE CREDITS
Total CE Credits: 12 (6 each day)
LEARNING OBJECTIVES
After attending this two day training, participants will be able to:
Describe how to consistently approach the therapy from the psychological flexibility model

Use ACT processes to develop and optimize the therapeutic relationship

Demonstrate how to recognize core ACT processes as they arise in session

Flexibly integrate core processes as a means to further the therapy

Discuss how RFT and ACT intersect and what this means in the therapy room.

Explain how to make the language piece of ACT meaningful to clients

Use and maximize the role of timing in ACT

Describe how to maximize use of metaphors, including creative construction of metaphors tailored to the client

Apply delivery of experiential exercises more effectively

Assess clinical conundrums with fidelity, creativity, and heart
WORKSHOP LEADER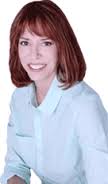 Dr. Darrah Westrup is a clinical psychologist licensed to practice in Colorado and California. She is a recognized expert in ACT and PTSD, having served for many years as Director of the Women's Trauma Recovery Program at VA Palo Alto Healthcare System. She has served as Expert ACT Consultant for the VA-wide rollout of ACT for Depression since 2008, helping numerous VA providers develop competency in ACT. Darrah is a peer-reviewed ACT Trainer and will Chair the ACT Training Committee beginning in 2015. She has authored three books on ACT, including The Mindful Couple, Acceptance and Commitment Therapy for Post-Traumatic Stress Disorder, and most recently Advanced ACT: The Experienced Practitioner's Guide to Optimizing Delivery. A fourth, ACT in Groups, will be released in 2016.
WORKSHOP LOCATION
The Lifequal Center
1975 NW 167th Place #100
Beaverton, OR 97006
SPONSORED BY:

and
EVIDENCE-BASED PRACTICE INSTITUTE, LLC
Refund/cancellation policy
We charge a $15 administration fee for cancellations made more than one week before the training event. For cancellations within one week of the training event, we will refund 50% of the tuition. Alternately, participants may elect to apply 100% of their tuition to a future training event. No refunds will be given after training events.