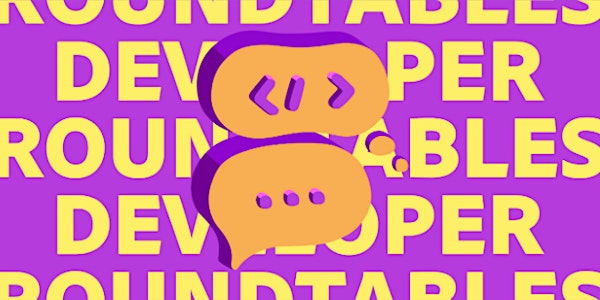 Adobe Creative Cloud Developer Roundtable
Adobe turns 40 in December! Let's meet at the virtual roundtable for some trivia quizzes about Adobe and lots of networking
About this event
There is no strict agenda for the roundtable.
It's your opportunity to meet, mingle and discuss with likeminded developers or Adobe folks from the platform & ecosystem team.
We will start with a few trivia questions on 40 years of Adobe!
Please share your unnecessary knowledge about this topic with us here: https://forms.office.com/r/da5arq9Sw1
Instead of a year-end reception we will invite for a 2023 Kick-Off event end of January. Stay tuned for the full agenda but get your tickets already now!
Looking forward talking to you soon,
Ingo and the Adobe Creative Cloud Platform & Ecosystem Team
We will share the link for the meeting here in a few days and you get a notification when you get your free ticket here.
P.S. please make sure to follow or team on eventbrite to automatically receive invites for future events