Location
CUNY Graduate School of Journalism
230 West 41st Street
New York, NY 10036
Refund policy
Refunds up to 1 day before event
Description
ADOBE AFTER EFFECTS AND MOTION GRAPHICS
with Graham Roberts, Senior Editor at The New York Times
Learn the leading software for digital visual effects and animation to enhance your web videos
Class meets Saturday, April 14 from 9:30 am to 5:30 pm
The cost for this workshop is $549
In this daylong workshop, you will learn the basics of Adobe After Effects, the leading software for digital visual effects, motion graphics and animation.
Animation and motion graphics storytelling are in-demand skills and provides excellent opportunities to help news audiences understand complex stories in a dynamic and visual medium. Examples include animated infographics and data visualizations, kinetic typography, character animations, and visual animated explanations.
We'll pull back the curtain on how motion graphics storytelling works: from pre production and storyboarding, to asset creation and animation using Adobe After Effects.
Students will work in one of our computer labs and are not required to purchase or download the software onto their personal computer. This workshop will be limited to 16 participants.
Level: Intermediate to Advanced
---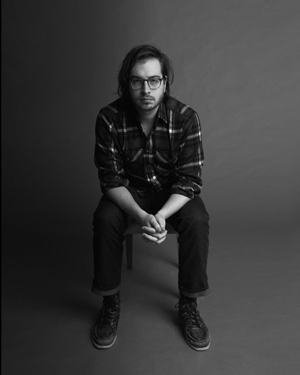 About Graham Roberts
Graham Roberts is a 5-time Emmy Award nominated Senior Editor at The New York Times, producing a wide range of visual journalism projects as part of the NYT Graphics team.
His work focuses on new approaches in video, motion graphics, virtual reality, and immersive visual storytelling, while building a team to innovate in this area. His work has been recognized by a number of award giving bodies, including the Society of News Design, the Cooper Hewitt National Design Awards, the Edward R. Murrow Awards and the Pulitzer Awards.
Graham teaches motion graphics for journalism at the CUNY Journalism School, and occasionally speaks at schools and conferences — most recently in Chicago, Ljubljana, Rotterdam, and Shenzhen, China.
---
For concerns or questions about this workshop, please e-mail pd@journalism.cuny.edu.