Description
It's time we address the elephant in Tech – sexual harassment and HR issues. It seems like every day the news is plagued with another Tech founder or VC partner getting sued for sexual harassment or more news is released on how tech companies have close to zero diversity. The Tech world seems to be reactive to these issues, but it's time we talk about responsibility and accountability. We can talk about having a Zero Tolerance policy or bringing on heads of Diversity & Inclusion, but something needs to fundamentally change.
Addressing the Elephant in Tech, is about bringing together VCs, Entrepreneurs and Recruiters to discuss accountability and everyone's responsibility to creating safer work places that promote ideas, differences and feedback. Do the VCs take a hard line on who they fund and hold tech companies accountable? Or do we hold the CEOs who are setting the tone of the company responsible? Let's not forget about the recruiting companies who are sourcing the talent for the growth of these companies - should they do due diligence on the candidates they refer to ensure they are a culture fit?
Speakers
Jamison Hill
Principal, Bain Capital Ventures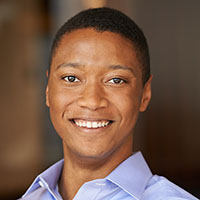 Jamison Hill focuses on investments in enterprise software and services companies, working across all aspects of the investment process, including sourcing, due diligence, transaction execution, and portfolio company support. Jamison joined Bain Capital Ventures in 2014 to invest in enterprise software and services companies. Prior to Bain Capital Ventures, Jamison held operational roles at Bonobos, an e-commerce-driven apparel brand headquartered in New York City. At Bonobos, Jamison focused on building out the brand's analytical capabilities across finance, retail, and marketing, and secondarily on building out his personal wardrobe with the help of an excellent employee discount. He was named to Forbes "30 Under 30" Venture Capital list in 2016.
Erica Galos Alioto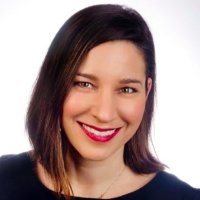 Erica developed a strong interest in gender issues in college where worked on a large class action sexual harassment case as part of an internship and wrote her senior thesis on sexual harassment. After spending 4 years practicing law at Latham & Watkins, Erica joined Yelp in 2006 as its second salesperson. Over the course of the next 11 years, she helped grow the company from a small startup to over 5000 people, and led Yelp's 2000+ person salesforce. Erica also served as executive sponsor for Women at Yelp.
Erica recently left her operating role at Yelp and now spends her time advising startups, angel investing (with a focus on female founders), writing and speaking at conferences.
Christie Pitts
Partner & Chief of Staff, Backstage Capital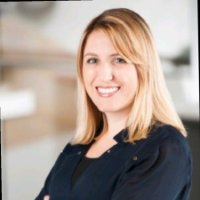 As chief of staff, Christie is responsible for guiding the Crew to ensure Backstage runs smoothly toward its mission as well as making investment decisions. Less than 10% of all venture capital deals go to women, People of Color, and LGBT founders. Backstage Capital has invested more than $2M in 50+ companies led by underrepresented founders. Christie has extensive experience creating valuable partnerships between startups and Fortune 500 top 20 corporations, and joins Backstage from her role as Venture Development Manager at Verizon Ventures.
Stephanie Lampkin
Founder & CEO, Blendoor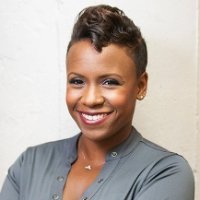 At the young age of 13, Stephanie Lampkin learned to code. By the time she was 15, she was fluent in computer programming. Graduating from Stanford University with an engineering degree and from MIT with an MBA, she remembers still being told her background wasn't "technical enough" when applying for a position at a well-known tech firm in Silicon Valley.
Luckily for Stephanie, she ended up landing a position at Microsoft, where she would spend five years working in a technical position. But Stephanie continued to wonder if her earlier job denial could have had something to with the fact that she is a Black woman. With this doubt looming in the back of her mind, Lampkin decided to create a job matching tool that is aimed at removing the race and gender factor from the tech sector job hunt.
The app is called "Blendoor." It allows people searching for employment in the tech sector, to upload their resumes and then hides their name and photo from potential employers. Lampkin says the idea is to avoid bias by removing gender and ethnicity from the equation.
Jessica Stielau
Founder and CEO, The Sourcery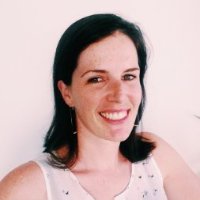 Trained as a scientist, Jessica found ways make recruiting work better after she joined the firm that preceded The Sourcery. A little over a year later, under her leadership, The Sourcery found its sweet spot in helping startups make their first 50 (to 500) hires. Since then, The Sourcery's team has more than doubled while helping more than 200 companies hire hundreds of top candidates, many of whom have become hiring managers themselves.
Jessica holds a B.A. in English and Environmental Policy from Colby College, where she graduated Magna Cum Laude, and an M.S. in Climate Change and Marine Ecology from the University of Washington.
Moderator
James Huie, Corporate Partner WSGR
James advises technology and life sciences companies on general corporate matters, mergers and acquisitions, initial public offerings, strategic partnerships, and private equity and debt financings. He also has extensive experience in representing venture capital firms and other investors in private equity and debt financings.
***Proceeds of the event will go to UNICEF USA's hurricane relief efforts in Puerto Rico***