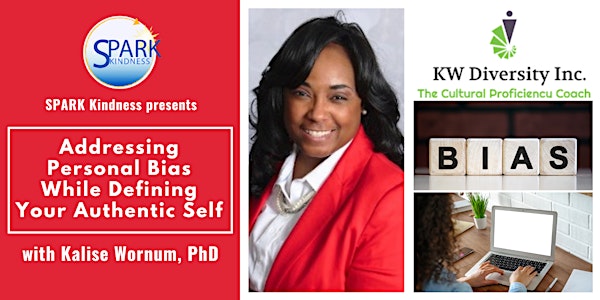 Addressing Personal Bias While Defining Your Authentic Self
Kalise Wornum, PhD. offers techniques to identify personal biases and promote antiracist and equitable behavior in ourselves + our families.
About this event
Want to learn practical ways to address bias in ourselves and our community? Expert Kalise Wornum, PhD., will lead this interactive program with techniques to identify personal biases and promote antiracist and equitable behavior in ourselves, families, organizations and community.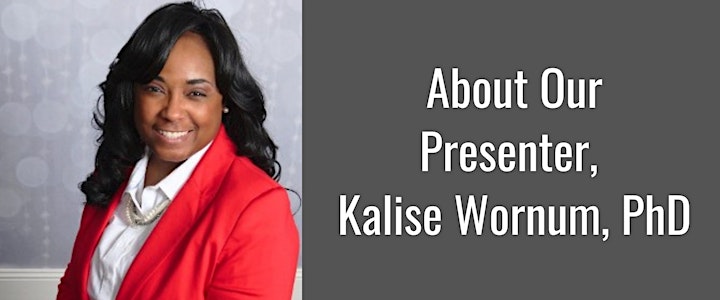 Kalise is also the Founder, and CEO of KW Diversity Incorporated.
Kalise enrolled in the METCO program at a very early age and graduated from the program with honors. Given her background with METCO, this alum has a deep understanding of the complications and beauty produced in culturally diverse classrooms. It was at this young age that she made the decision to always confront racism and found her passion for teaching. The METCO experience instilled in Kalise a lifelong passion to always confront racism and continuously educate others.
Kalise received her B.A. in Humanities with a concentration in interpersonal communications from Bradford College, a Masters degree in Educational Administration from The University of Vermont, and her Doctorate in 2017. Kalise has worked at numerous colleges /universities and K-12 districts which has given her a unique and in-depth understanding of the American educational system.
As the Executive Director of Empowering Multicultural Initiatives with curriculum development and instructional responsibilities, she learned the importance of appropriate consistent professional development for teachers. This position also allowed her to work with and provide professional development to educators across the commonwealth and the New England area. Kalise next received her administration license after completing an ELI program through the Boston University/Education Collaborative program enabling her to better identify the perspectives of school leaders.
Furthermore, she is frequently described as an incredibly energetic, informative, and dynamic presenter. Her genuinely authentic entrance into this very complex and daunting conversation relaxes all and makes this seeming impenetrable topic extremely approachable.