Reimagine the Mount World Cafe is coming to Acton - so please register to have your say in this community conversation!
About this event
Hey Acton!
We would like to invite all residents of Acton to come along and have their say at our World Cafe event. Please come along and share your views and expeiriences in relation to The Mount.
For those of you who attend in person (in St Mary's Church) there will be plenty of tea, coffee, cake and lots of fun - so please register and have your say on how we can reimagine the Mount! We will also be holding the same conversation online to maximise the number of people who can attend and be part of this conversation!
If you want to see what a World Cafe looks and sounds like, please click here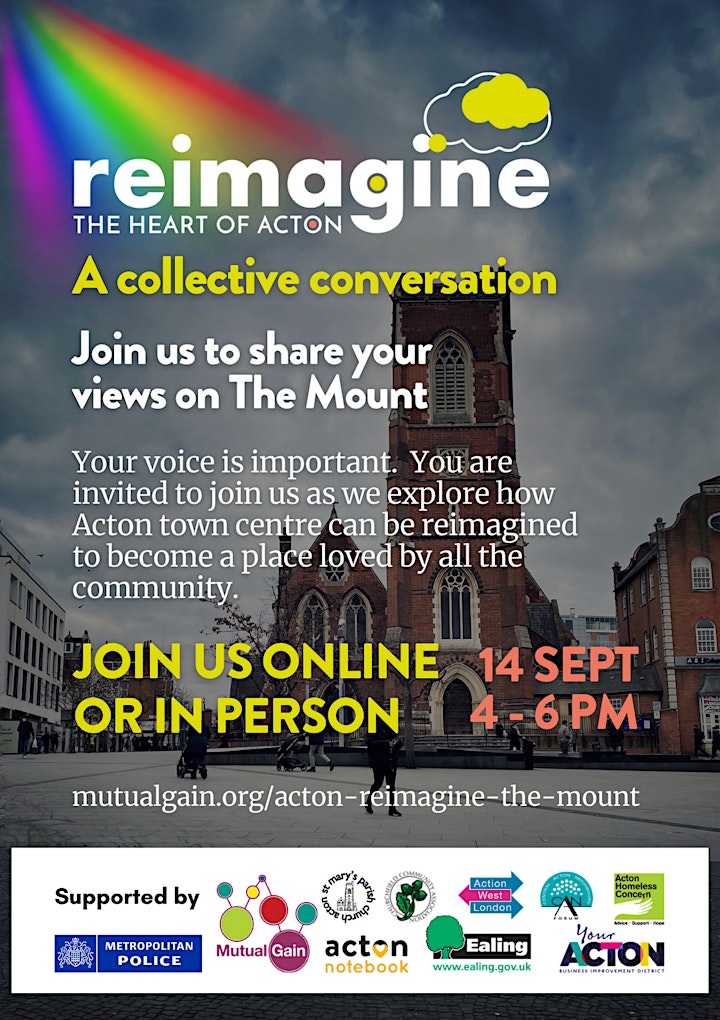 Organizer of Acton - Reimagine the Mount
We train people to build social capital or we build it for them!  
What does that mean? well it means we care about connecting conversations that take place in communities with conversations that take place in organisations.  
Why? Because we love people; we love democracy, and we love the differences of opinion that people have. We think our society needs more authentic collective community conversations so that we can learn together and learn how to disagree together.
How? we use strengths based approaches to engagement which means we build on what is strong and not what is wrong.  We think everyone has something valuable to share and we particularly value the voices that are often unheard - they have a lot worth listening to!