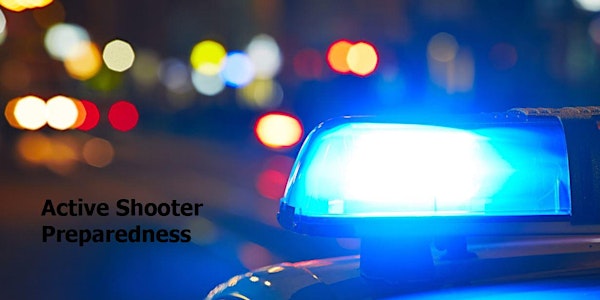 Active Shooter Preparedness Training Class
Location
Apache Rifleworks
50502 Interstate 10 Frontage Road
Comfort, TX 78013
Situational Awareness / Do's and Don'ts if safety and vulnerability become a concern
About this event
This in-person training event is very well prepared and presented. This will be our 6th presentation of the training at this location and you don't want to miss it. The materials are updated to reflect current events and issues relative to the topic of this event.
We never know when or where a situation will arise and this course will leave you feeling much better prepared for keeping yourself more capable of handling the unknowns of such a frightening event.
There will be plenty of time for Questions and Answers. The training room is comfortable. Light snacks and water will be available.
The session on June11th sold-out early so we've added another session so get your tickets early to be assured of a seat for the meeting.