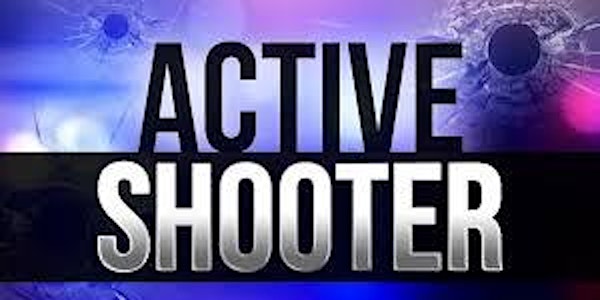 Active Shooter (PAR) Training: Preparation - Action - Recovery
When and where
Location
Exact location will be emailed to approved attendees approximately seventy-two (72) hours prior to the event. Costa Mesa, CA 92626
Description
I

n

f

r

a

G

a

r

d

L

os

A

n

g

e

l

e

s

&

C

-

T

W

a

t

c

h

, I

n

c.

P

r

e

s

e

n

t

:


ACTIVE SHOOTER (PAR) TRAINING: Preparation – Action – Recovery
Mass shootings seem to be more and more prevalent nowadays. As the world focuses all its attention on the "why", we must focus our attention on how we can better prepare our critical infrastructure sectors and communities alike. Learn about the signs and pre-incident indicators (PII's) of an active shooter before it's too late. And learn life-saving techniques during and after an active shooting such as how to use a tourniquet and other items in a "stop the bleed" kit.
PART 1 - PREPARATION: INTELLIGENCE SME - Pre-Incident Indicators / behavioral indicators of potential subjects prior to a terrorism or criminal related incident & how to be situationally aware and prepare for such incidences.
PART 2 - ACTION: SWAT SME - To address run-hide-fight, appropriate response for when law enforcement arrives on scene and active shooter survival kit.
PART 3 – RECOVERY: TACTICAL MEDIC SME: Trauma and treatment post active shooting incident. Use of trauma kit, chest seals and current industry standards. Tourniquet drills will be a part of this training.

COURSE BENEFITS: Private and Public sector situational awareness.
COST: $10.00 NO REFUNDS.

TARGET AUDIENCE: Private sector security, Public Safety (Law/Health/Fire), Terrorism Liaison Officers (TLO's), Medical Liaison Officers (MLO's), area stakeholders, Critical Infrastructure Sectors, and all InfraGard Los Angeles Members.
---
WHAT INFRAGARD MEMBERS ARE SAYING ABOUT THIS ACTIVE SHOOTER (PAR) CLASS:
"It was great getting the Active Shooter perspective from someone who was deeply involved in a live incident. On hands medical training was fantastic.
"I feel this Active Shooter class was one of the best I have had the opportunity to attend. I also felt this class had some hands-on training. I would like to have more hands-on training if possible. Thank you for having this training".
"Far exceeded expectations (which were high to start with) - outstanding in every way!!! I plan on sharing this information with our threat management personnel and colleagues".
---
If you have any questions, please contact training@infragardlosangeles.org
Registration closes January 21, 2020. Registration requests made after this time will not be considered. All guests must register on Eventbrite and be approved by InfraGard Los Angeles. Unregistered guests may not attend. InfraGard Los Angeles reserves the right to cancel any registration at any time or refuse entry of any attendee.