Location
Luxor Hotel & Casino
3900 South Las Vegas Boulevard
Las Vegas, NV 89119
United States
This event focuses on Leadership and Marketing Best Practices to grow YOUR Business
About this event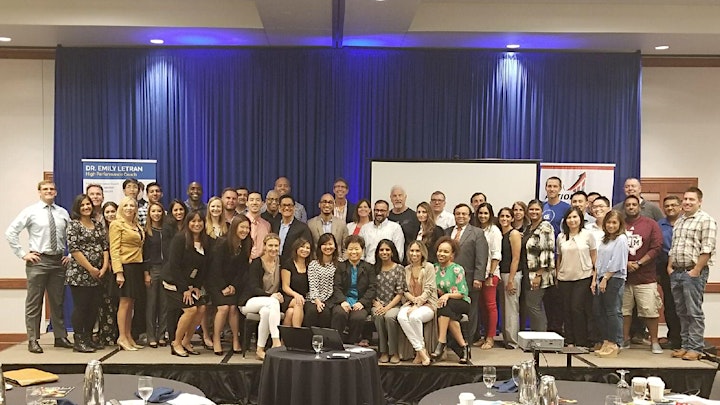 DO YOU WANT HIGHER NET INCOME?
Are you already successful but your income is stuck and you just can't break past a certain point?
Are your patients driving you crazy some days with their requests?
Are competitors popping up every day and taking your patients away?
Have you said to yourself, "I know I can make more money doing this?"
If you've answered YES to any of these, it's time to get serious and attend ACTION To WIN Seminar and Mastermind on October 9-10th in Las Vegas to learn THE BLUEPRINT for Leadership in Healthcare Business and Best Marketing Strategies to bring in more patients who pay, stay, and refer.
ACTION To WIN brings you the best experience in small group round table networking, special speakers with out-of-the-box marketing and business strategies, and the passion we share in serving our customers and growing our business.
8 CE's
What you will learn at ACTION To WIN Seminar and Mastermind, Las Vegas
- How to profit big with the correct marketing systems
- Three strategies to increase production per hour
- Use simple assessment to motivate your team to excel in their position
- How to develop the right leadership mindset
- Best practices to stay resilient and overcome challenges
-How to create multi-million dollar income stream, in addition to your practice
After the meeting, you will
* Know how to increase Your Net Income
* Implement strategies to attract and retain patients and clients
* Decrease your stress and bring JOY to your life and work
* Create more impact with better leadership and stronger team
- Understand how to position as an authority in your local and global market.
* Design marketing campaigns that stand out and attract more patients and clients.
* Plan productive days with delegation and leveraging of personnel and expert.
This event is hosted by Dr. Emily Letran over 2 days
1. Main Conference Day: October 9th, 8am-6pm, and concludes with a book signing celebration
2. Focus Mastermind : October 10th, 9am -12pm
Our speakers :
Dr. Emily Letran : "The Ultimate Marketing Plan to Grow Your Business and Decrease Stress
-In-depth discussion during the Mastermind on October 10th
Dr. Allison Border House: "I Never Said It Would Be Easy"
Dr Laila Hishaw : "Find Your Voice - Build Your Authority"
Dr. Jonelle Grant Anamelechi : "Grit, Grin, and Stilletos: Resilience in Leadership"
Dr. Hoa Nguyen: "Living An Extraordinary Life With Purpose"
Dr. Vi Ho 'Building Healthy Relationships"
Amy Wood: " I Am Not Bossy"
Krystylle Richardson : "Innovations in Medicine"
Power Panel:
Janet Crosswhite RDH, Amber Webber RDH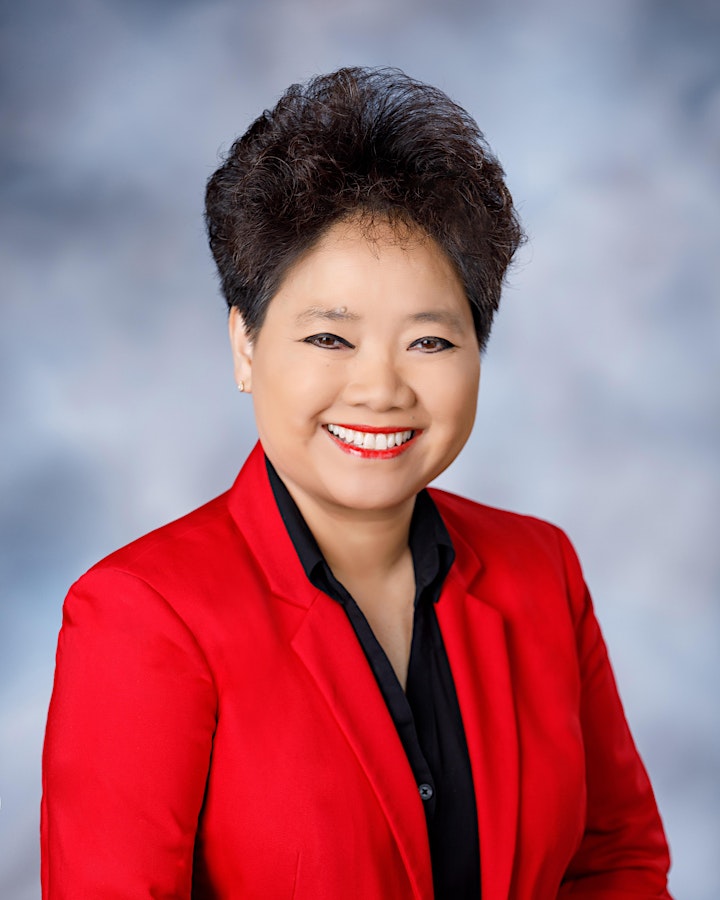 Dr Emily Letran
Dr. Letran is a serial entrepreneur, CEO of multiple dental practices, and private coach to many professionals. As an international speaker, she has been on TEDx and shared stages with countless business leaders including Sharon Lechter (Co-Author Rich Dad Poor Dad), Dan Clark (Hall of Fame Speaker), Dr. Howard Farran (Dental Town), and Linda Miles (The Ultimate Mentor of Dentistry). She has been featured on several magazines , Dental Town , Global Woman, See Beyond as well as the media, Yahoo!Finance, Forbes, USA Today, and FOX. She is a contributing writer for Dental IQ, DrBicuspid.com, and Dentistry Today. Dr Letran is the Founder of Exceptional Leverage Inc., host of ACTION To WIN seminars, author of several books, and Certified Kolbe Consultant helping team grow with customized insights to boost performance.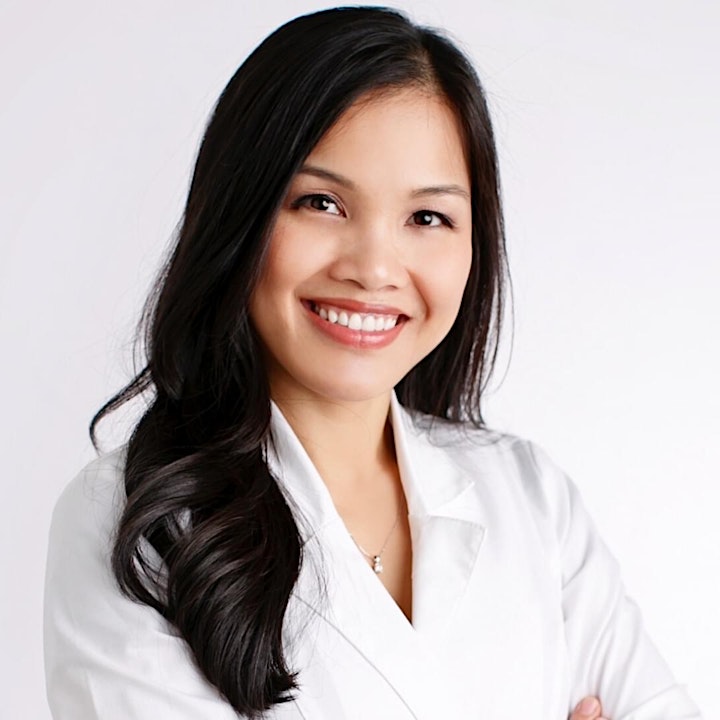 Dr. Vi Ho
Dr Vi Ho was born in Vietnam and grew up in Baton Rouge, Louisiana. She received her Bachelor Degree in Biology from Texas A&M University. Immediately upon graduation, she entered Creighton University School of Dentistry and graduated in the top 2% of her class. While at Creighton University School of Dentistry, she was selected as a member of the national dental honor society, Omicron Kappa Upsilon. Dr. Ho then got accepted to a class size of two residents at the University of Texas School of Dentistry- Houston to receive three extra years of endodontic specialty training and a Master Degree in Science of Dentistry.
During her time as an endodontic resident, she was involved in her own research of root canal irrigation and served as a teaching assistant to dental students. After years of practicing endodontics, Dr. Ho decided to establish her own practice, Cypress Endodontics. Dr. Ho's philosophy is that a patient can not see what you're doing but they can feel what you're doing and how you're doing it. For every patient, she strives to hear from them at the end of the procedure that they felt comfortable and confident with her care. To her, that's professional satisfaction and pride that she always aim for. Dr. Ho's other loves besides endodontics is cooking and being a homeschool mom to her three children 8,7 and 4.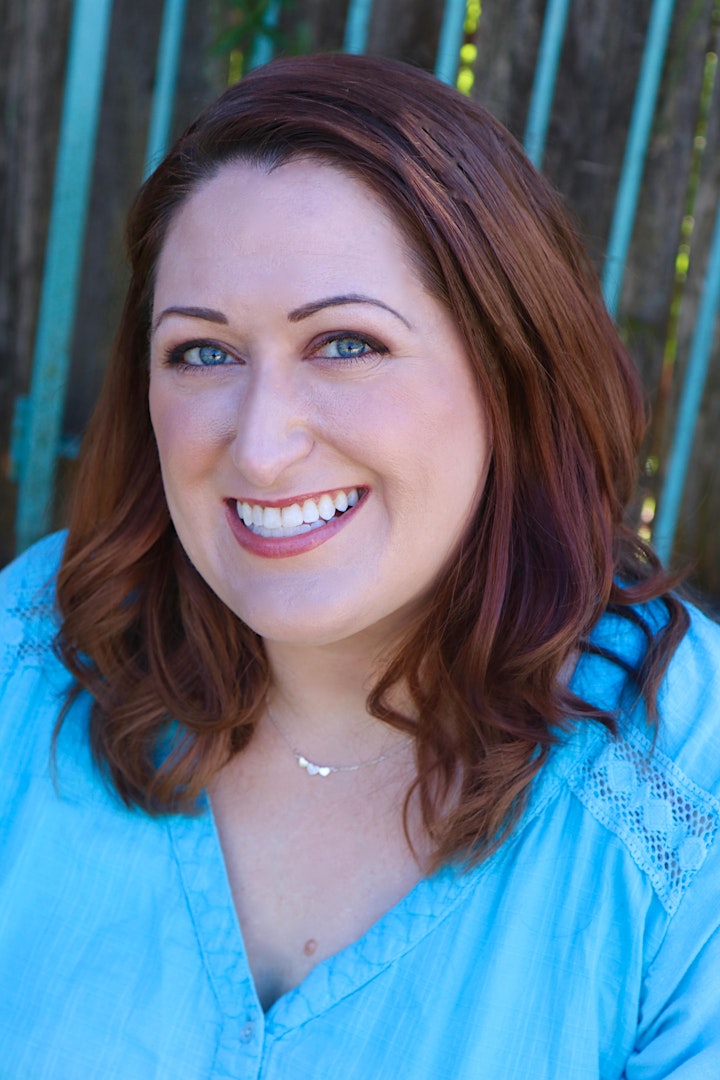 Amy Potter Wood
As CEO of Copper Penny Consulting, LLC and ACS Technologies, LLC, Amy Wood consults with businesses to address their Risk Management and HIPAA Compliance programs, both before and after a Data Breach. She helps minimize the damage after a data breach and implements proactive compliance programs into existing workflows. Amy has a long history in healthcare, both with patients and now behind the scenes in risk management and technology security. Amy has worked in healthcare for more than 20 years. Her passion for risk management began after her own identity was compromised as a result of X-rays being lost from staff errors. That passion has turned into a commitment to provide an easy to understand approach to complex regulations.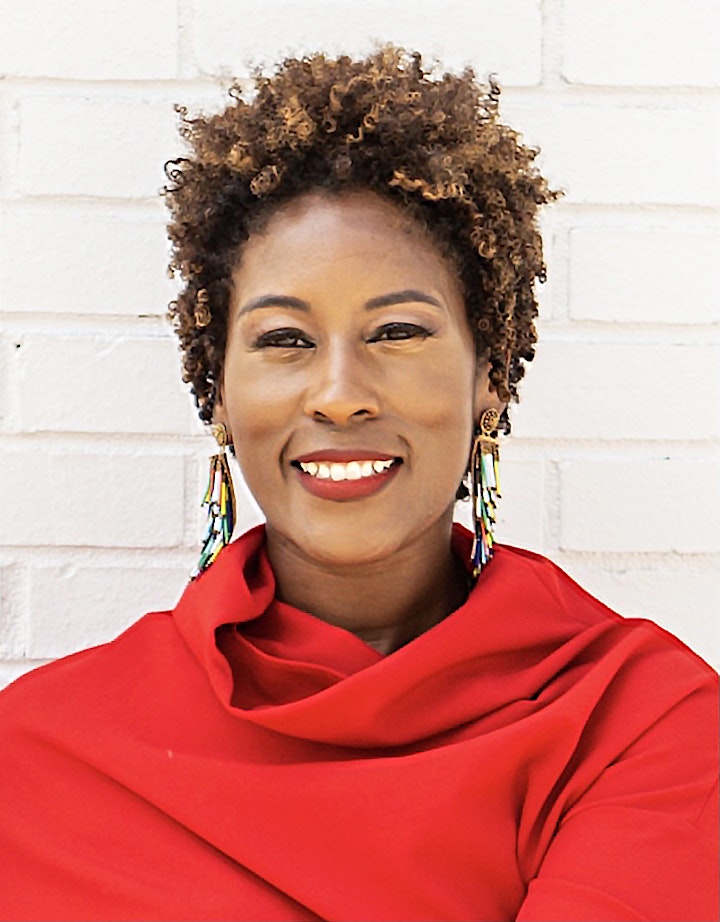 Dr Jonelle Grant Anamelechi
As the owner of Children's Choice Pediatric Dentistry and Orthodontics, Dr. Anamelechi is passionate about creating not only a phenomenal dental experience for children in the area but being partners with families in the oral health of their child. Her areas of expertise come from years of additional training to include but not limited to laser dentistry, maternal and child health, dental trauma, growth and development. She is a graduate of Duke University and the University of North Carolina Schools of Dentistry and Public Health. Following graduation, she completed the specialized Pediatric Dental Residency Program at St. Joseph's Regional Medical Center.
Dr. Anamelechi was named one of America's Top Pediatric Dentists by the Consumers' Research Council of America. In addition to her private practice, she is a member of the teaching faculty at Children's National Medical Center and Georgetown University Medical Center. She has privileges at Children's National Medical Center (Washington, DC), Prince Georges County Hospital (Cheverly, MD), and Bowie Surgical Center (Bowie, MD). Along with professional memberships locally, nationally and internationally, she serves as the president of the DC American Academy of Pediatric Dentistry and a co-leader of the Medical and Dental Collaboration committee for the DC Pediatric Oral Health Coalition and the Maryland Dental Action Coalition and the DC Pediatric Oral Health Coalition. She is also a speaker for Colgate-Palmolive Oral Health Network Speakers Program.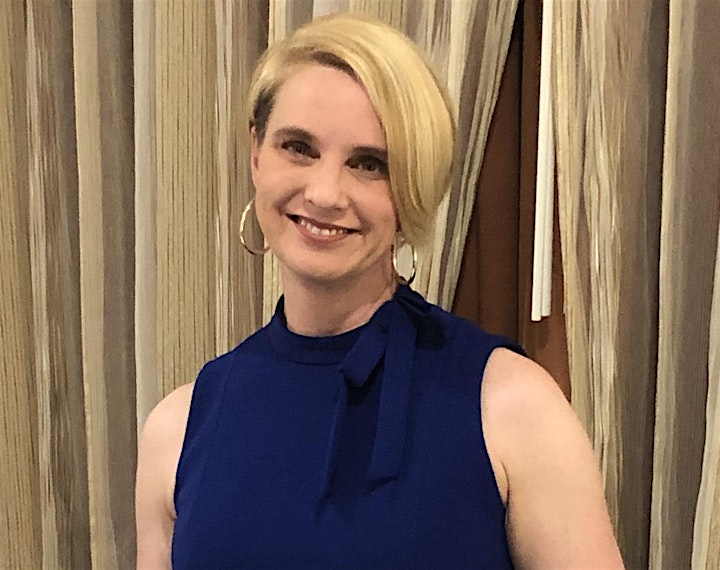 Dr. Allison House
Dr. House graduated from the University of Alabama – Birmingham. She is a private practice dentist in Phoenix, Arizona where she has her own solo practice. She began a long leadership run with AzDA beginning as Chair of the New Dentists program through the Council on Membership. Dr. House moved up to AzDA Treasurer and then became one of AzDA's youngest, and most accomplished, Presidents. She is currently a speaker for the "ADA Success" program and serves on the ADA Council on Dental Practice. Dr. House is a Fellow of the International College of Dentists. Dr. House is married with two adult children.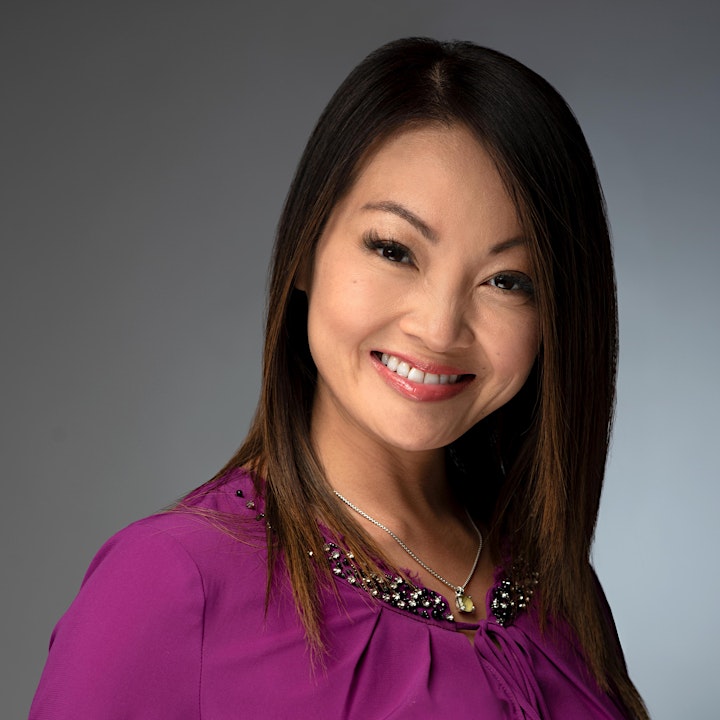 Dr Hoa Nguyen
Dr Nguyen received her bachelor's degree from Tulane University and her doctorate degree from the University of Houston College of Optometry in 2006. Dr. Nguyen is currently licensed as a Therapeutic Optometrist and board certified as an Optometric Glaucoma Specialist.
Dr. Hoa Nguyen has training in treating ocular diseases, providing essential eye care for children, fitting specialty contact lenses and co-managing pediatrics, and low vision rehabilitation at Baylor in Houston. She is a member of the Dallas County Optometric Society and Tarrant County Optometric Society. Before joining Eye Pieces, Dr. Hoa Nguyen worked at Vision City.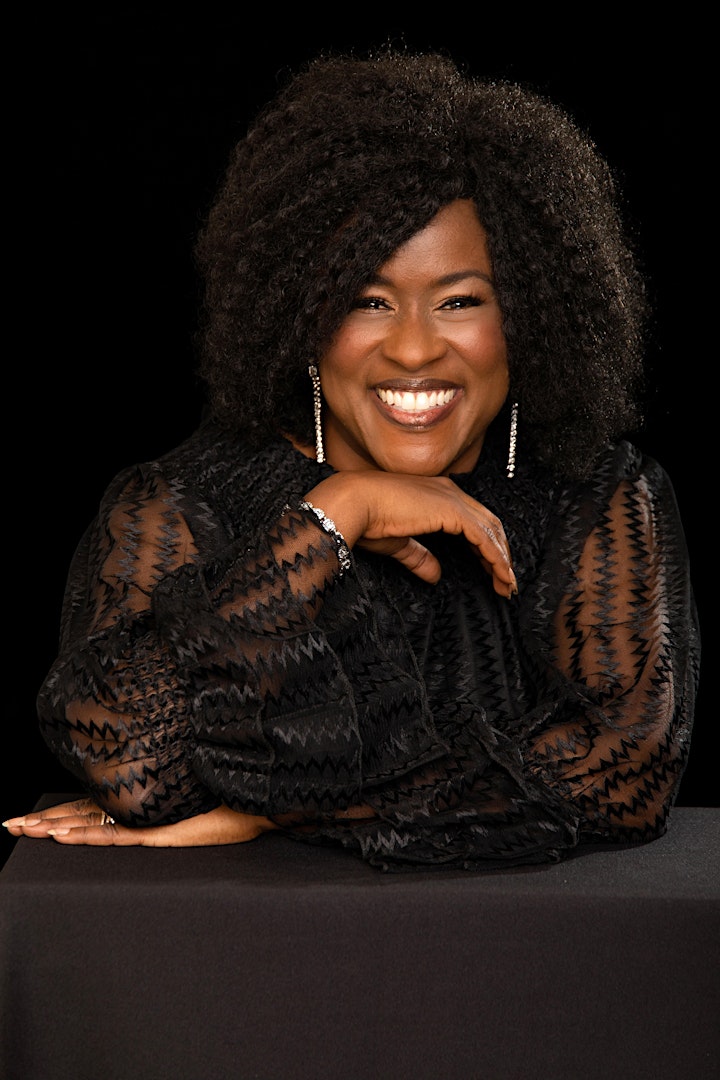 Krystylle Richardson
As the ICN Global Ambassador of Innovation, Krystylle Richardson is a seasoned international healthcare and genetic research executive. Krystylle has spoken, trained and led medical and religious missions in over 30 countries and on almost every continent as part of her TeleHealthUnited.com humanitarian initiatives. Her humanitarian efforts were nominated and featured as part of a specialized track during a recent prestigious HIMSS (Healthcare Information and Management Systems Society) Global Convention for her work in Ghana and other regions of Africa and the Caribbean. Krystylle is also a Wealth Innovation Coach, and is the energized creator of The Woman Weekend-Preneur™, a TV show host, pastor, and engineer. Krystylle uses relentless tenacity to move individuals and corporations to sustainable profitability as The JUMPOLOGIST aka The Untapped Income Coach. Krystylle has shared in USA Today, NBC, CBS, Think & Grow Rich Legacy World Tour, and Amazon Prime on how to utilize innovation to create a life of good health, the business you have dreamed of and the impact that the world needs today and everyday.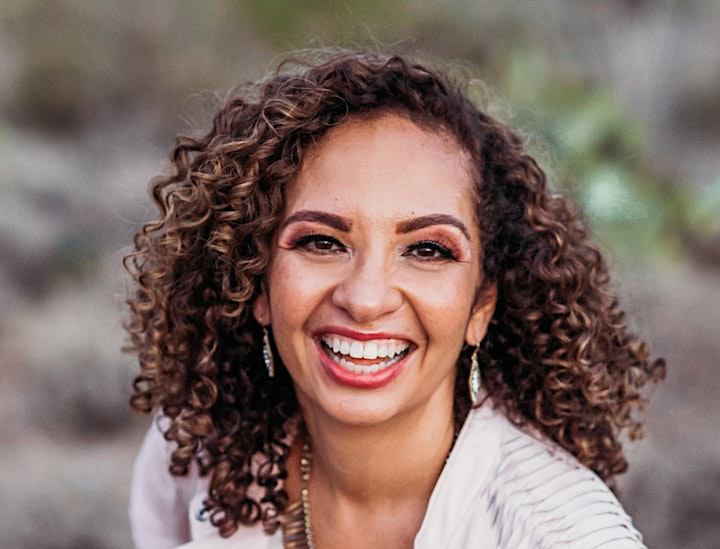 Dr. Laila Hishaw
Dr Hishaw is a board-certified pediatric dentist and has received the distinction of Fellow of the American Academy of Pediatric Dentistry which places her in the elite company of less than 3% of pediatric dentists. She is an owner of Tucson Smiles Pediatric Dentistry in Tucson, Arizona, founder of the national nonprofit, Diversity In Dentistry Mentorships, and was selected in the 2020-2021 American Dental Association Institute for Diversity In Leadership. Dr Hishaw is an Amazon Best Selling Author and has shared the lessons she learned to create balance by acknowledging the power of her village who provides the support she needs. By mentoring young female dentists, she hopes to inspire the next generation of powerful young ladies who wish to lead full careers and manage families to see themselves in her and not give up on their dreams.
Janet Crosswhite, RDH
I am originally from Detroit, Michigan. My dental career stated when I was in a high school office co-op program. I would do front office duties to fulfill my program requirements. Soon after I was trained as a chairside dental assistant and when I became 18 years old I became a certified dental assistant. While working in the dental office, I went to school at night to become a Registered Dental Hygienist. I now have a total of 27 years in the dental field.
I moved to Las Vegas, NV on October 1, 2008 with my husband Kevin and our then 8 month old son Antonio. I love Dentistry, I know it's my ministry to serve others and help them to obtain a great smile. When I received my license in Nevada, I worked in Public health in a school based program within the Clark County School District. After several years of wanting to return to the Public health sector, I am now the CEO/ Program Director of Heavenly Smiles Mobile Dental LLC. We aim to provide free or low-cost dental hygiene services including health education by bringing access to care to the underserved Las Vegas communities.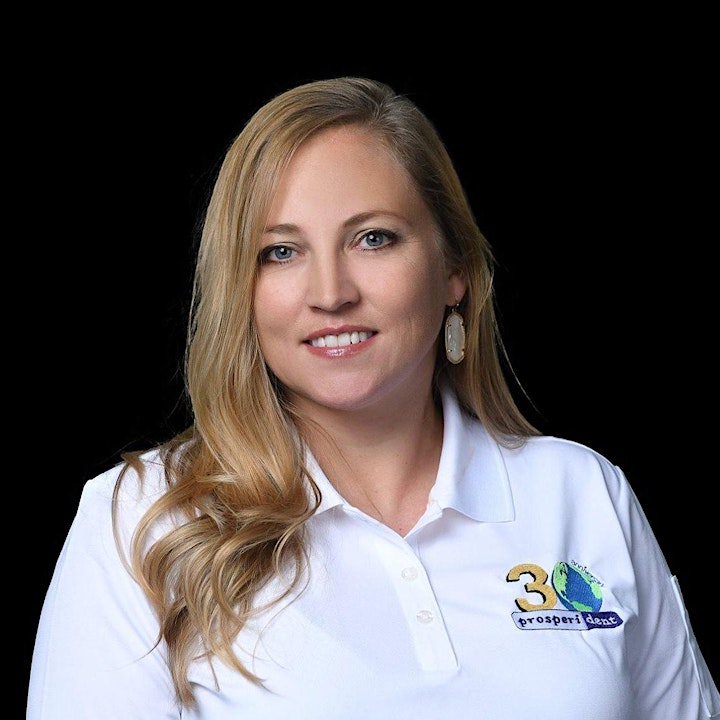 Amber Weber, RDH
Raised on a cattle ranch in Wyoming, Amber grew up utilizing task management and attention to details. Amber Weber has utilized that same work ethic and passion in her 20+ years in the dental industry. Her 14 years practicing hygiene as an RDH, gives her an insight to the hygiene and clinical teams and systems. Her love and knowledge for patient care and a comprehensive periodontal approach has enabled her the ability to enhance and grow profitable hygiene departments.
Her 11 years spent in practice administration show through with her knowledge in financial, insurance, schedule, business KPI's and efficiency. Amber makes the entire team feel comfortable learning and growing, because like them, she was a team member. Coaching dental teams to their full potential through Systems, Teams and Technology is a passion.
Before entering the dental arena, Amber learned how to connect with people in a genuine way. She served as Good Will Ambassador to agriculture and the sport of rodeo as Miss Rodeo Wyoming. During this year she traveled nationwide representing rodeo, public speaking and educating the public. This gave her experience to help build strong effective teams and a great foundation for speaking and presenting.
Amber lives in Texas with her fiancé. Together they are still a part of the agricultural world with performance rope horses and training. She continues to help her family with their ranch and returns to Wyoming each year to renew her passion in the great outdoors and working cattle with her family business.