ACT with Compassion (Day 2): Deepening Your Skill in Working with Highly Self-critical and Shame Prone Clients: February 25, 2017

Saturday, February 25, 2017 at 8:30 AM (PST)
Event Details
ACT with Compassion: Deepening Your Skill in Working with Highly Self-critical and Shame Prone Clients
February 25, 2017 from 8:30 a.m. - 4:30 p.m.
Shame is an important part of the clinical picture for many clients, particularly those who are struggling with chronic depression, complex trauma, addiction, eating disorders, stigma, and prejudice. Until very recently, few research-based interventions have been available to guide clinicians in treating chronic shame. However, new research into shame is finally beginning to identify effective interventions to help therapists navigate this difficult landscape. One such intervention is Acceptance and Commitment Therapy (ACT).

This workshop will explore the ACT theory of self and its centrality in working with shame, self-criticism, and the development of self-compassion. In addition to focusing on the conceptualized self, we will also examine how the client's construction of the therapist is important in working with these types of clients. A particular focus of this workshop will be on the use of perspective taking interventions to help clients develop newer and more flexible ways of relating to themselves. Participants will engage in their own experiential work in small groups using ACT processes. Therapists can expect to walk away with an increased experiential and practical understanding of how to use acceptance, mindfulness, perspective-taking, and values interventions with clients suffering from chronic shame and self-criticism.

While this one day workshop can be taken alone, it is designed to be paired well with the introductory training offered on the preceeding day that requires separate registration. Didactic information about shame and self-criticism occurs mostly on the first day and this second day focuses more strongly on application.  See the page below for more information or to register:
ACT with Compassion: An Introduction to Using Acceptance and Commitment Therapy with Highly Self-critical and Shame Prone Clients: February 24, 2017
---
AUDIENCE
This workshop is intended for mental health professionals (psychologists, psychiatrists, social workers, etc.) at all levels of expertise and working with any population in any treatment setting.  
---
INSTRUCTIONAL LEVEL
This workshop is intended for those with at least a working knowledge of ACT, as the basics of the ACT model will not be covered in this workshop. This workshop focuses on application of ACT processes in a specific context with exercises designed to help facilitate the application of processes with sensitivity to context and function.  Those who need an introduction to ACT might consider taking the introductory workshop on the preceding day.
---
REGISTRATION
Registration is online. The workshop will serve refreshments and coffee at the start of the workshop.
We try to keep the tuition low so everyone who wants to can attend. Let us know if being able to pay the fee serves as a barrier to your attendance.
---
SCHEDULE 
8:00am - Registration begins 
8:30am - Workshop begins
10:00am - 15 minute break
12:00pm - Break for lunch
1:30pm - Workshop resumes
3:00pm - 15 minute break
4:30pm - Workshop ends
---
CE CREDITS
Total CE Credits: 6
---
LEARNING OBJECTIVES
After attending this two day training, participants will be able to:
    • Use theory around flexible perspective taking to guide the implementation of compassion focused interventions
    • Develop a basic understanding of the use of chair work in an ACT approach to shame and self-criticism
    • Describe how to sequence ACT interventions for chronic shame and self-criticism
    • Identify ways in which you can work with shame in the present moment with clients

    • Use defusion techniques in treating clients with self-critical thoughts
---
WORKSHOP LEADERS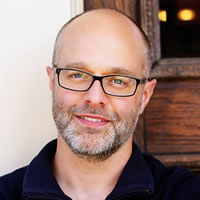 Jason Luoma, Ph.D. is Director of Portland Psychotherapy Clinic, Research, and Training Center in Portland, OR where he also maintains a small clinical practice. Jason is an internationally recognized trainer in ACT, former chair of the ACT training committee, and past president of the Association for Contextual Behavioral Science. He is also an author of Learning Acceptance and Commitment Therapy, a book popular with professionals for its mixture of sophistication and accessibility. He has conducted research on interventions for shame and stigma for over a decade and recently published the first randomized trial of an ACT approach to shame in addiction at the Journal of Consulting and Clinical Psychology. His work on shame and compassion can be read at www.actwithcompassion.com.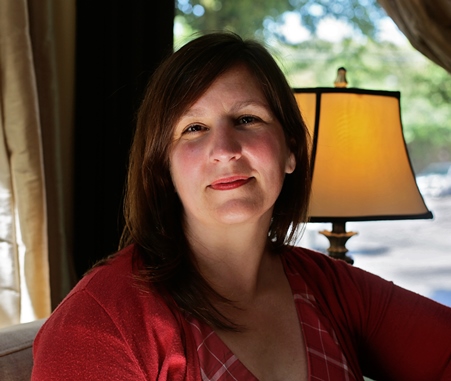 Jenna LeJeune, Ph.D. is the Director of Clinical Services at Portland Psychotherapy Clinic, Research, and Training Center in Portland, Oregon. In her clinical practice, Jenna specializes in working with adults who struggle with intimacy problems, trauma-related difficulties, problematic eating/body image, and others who tend to experience a high levels of shame and self-criticism. She also provides training in ACT to other professionals around the world. Her research interests include issues related to stigma and shame, specifically developing compassion-focused interventions within a contextual behavioral science framework for those struggling with chronic shame and self-criticism.
---
WORKSHOP LOCATION
The Lifequal Center
1975 NW 167th Place #100
Beaverton, OR 97006
---
SPONSORED BY: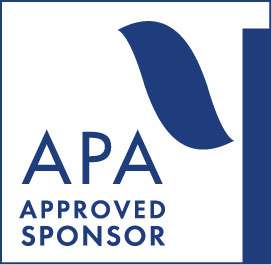 Portland Psychotherapy is approved by the American Psychological Association (APA) to sponsor continuing education for psychologists. Portland Psychotherapy maintains responsibility for all programs and content. 
Refund/cancellation policy:
We charge a $15 administration fee for cancellations made more than one week before the training event. For cancellations within one week of the training event, we will refund 50% of the tuition. Alternately, participants may elect to apply 100% of their tuition to a future training event. No refunds will be given after training events.
When & Where

LifeQual Center
1975 Northwest 167th Place
Beaverton, OR 97006


Saturday, February 25, 2017 at 8:30 AM (PST)
Add to my calendar
Organizer
Classes and workshops for professional training at Portland Psychotherapy Clinic, Research, & Training Center