Jewish genealogist Arthur Kurzweil shares the story of his journey to possessing the world's largest collection of pre-Holocaust dreidels.
About this event
ACRe and Alliance Synagogue welcome you to a most interesting Chanukah celebration!
Join us after Shabbat for Havdalah ceremony, menorah candle lighting and traditional Chanukah treats.
Local genealogists will not want to miss Arthur Kurzweil who will speak about his collection of pre-Holocaust dreidels in a presentation he has named "Dreidels are NOT made of clay."
All taking place in the historic Alliance Synagogue.
Read more about Arthur Kurzweil's dreidel collection:
"A prolific Jewish writer has collected 4,000 tiny dreidels found by Eastern European treasure hunters" by Shira Hanau for Jewish Telegraphic Agency, October 2021
Schedule for Saturday
6:30 pm: Latkes and sufganiyot
6:45 pm: Havdalah and menorah candle lighting
7:15 pm: Arthur Kurzweil presents
8:00 pm: Q&A
8:30 pm: Conclusion
Catering by Mordechai Schram of Hamutzim pending certification by Philly-based Green Mountain Kosher.
Shabbat ends at 5:21 pm in Pittsgrove Township, NJ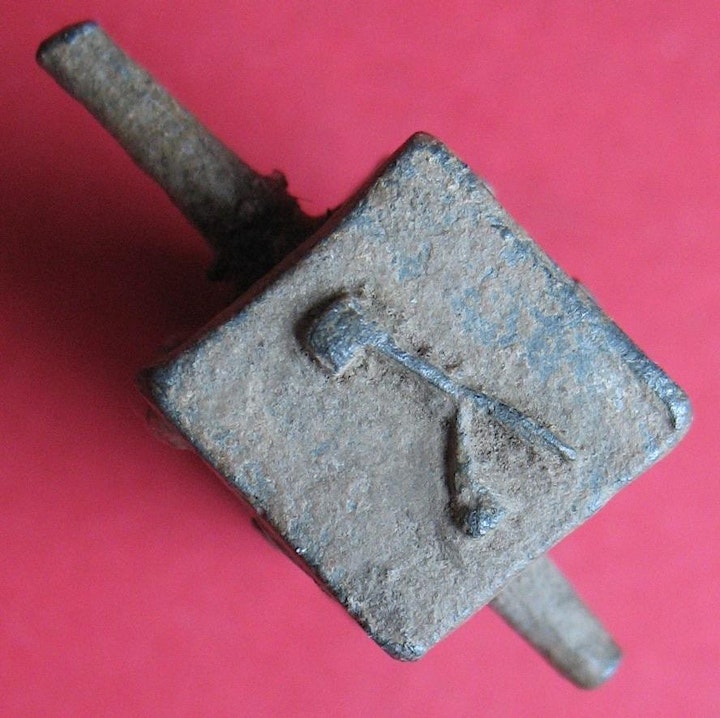 Pre-Holocaust Dreidels of Eastern Europe: The World's Largest Collection
It did not take long after the Holocaust ended for Jewish homes and institutions to be looted and often destroyed. Silver candlesticks and jewelry were stolen--and then sold. Clothing was taken. Books were burned. Homes were either occupied, or demolished, or left to rot.
Remarkably, one type of Jewish item, more than any other, has survived this almost total destruction: small, handmade dreidels. Thousands of them. The dreidels are the size of either a nickel or a quarter, and when viewing or holding them one can easily imagine the dreidels being overlooked by human scavengers. The dreidels were sometimes found between the wooden floor boards of a home, or in a forest that was once a village, or a field where some houses had been
The song "Dreidel, Dreidel, Dreidel, I made it out of clay" is actually inaccurate—Dreidels were not made out of clay. They were made out of lead. Lead can be detected by a metal detector, the kind sometimes seen at a beach. People who use metal detectors in Poland, Ukraine, Lithuania, Moldavia, and Russia, who are primarily looking for old silver and gold coins, come across small lead dreidels. On display will be 3000 pre-Holocaust dreidels from the collection of author, teacher, publisher, magician and the leading Jewish genealogist in the United States, Arthur Kurzweil.
Mr. Kurzweil has been in contact, for the last several years, with a few dozen people in Eastern Europe who either do metal detecting or represent metal detectors. This has allow him to gather the largest collection of the very last remnants of Jewish life in many former shtetlakh.
Arthur Kurzweil is a writer, teacher, lecturer, publisher and magician. His books include Kabbalah for Dummies and The Torah for Dummies (in the well-known "for Dummies" series), On the Road with Rabbi Steinsaltz, and From Generation to Generation: How to Trace Your Jewish Genealogy.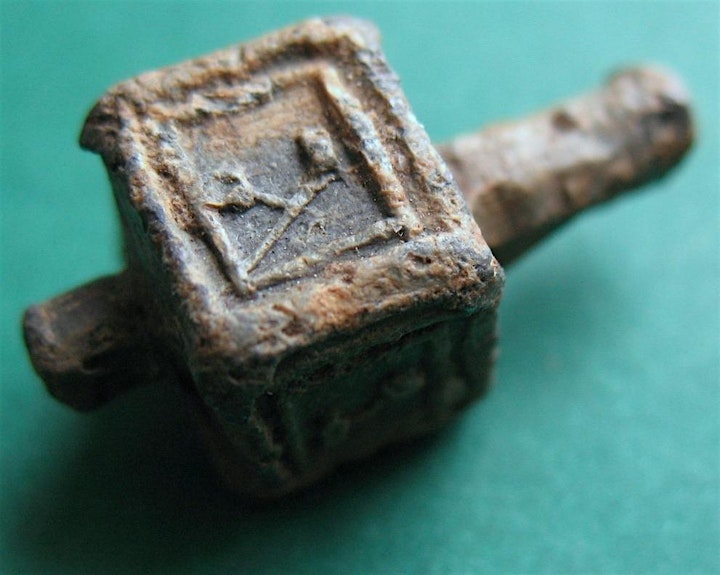 FAQs
What is your COVID protocol?
We follow current New Jersey laws and regulations regarding COVID. Proof of vaccination and masks are currently not required for gatherings in houses of worship in New Jersey, and there are no longer social distancing or numeric restrictions on participation below maximum occupancy for indoor venues. Alliance Synagogue has a legal maximum occupancy of 108 persons.
Where do I park?
Park behind the synagogue.
How can I contact the organizer with any questions?
Send an email to acreboot@gmail.com or text/call (718) 809-7872 iPhone
Do I have to bring my printed ticket to the event?
No need to print, just show your ticket on your phone.
Can I make a donation at the door?
Yes, suggested $18 donation, pay what you can.
Is the synagogue wheelchair accessible?
Yes, there is a wheelchair ramp for entry.
Is there a bathroom?
NO! Please go before the party. There is a Port-a-John at the cemetery across the street.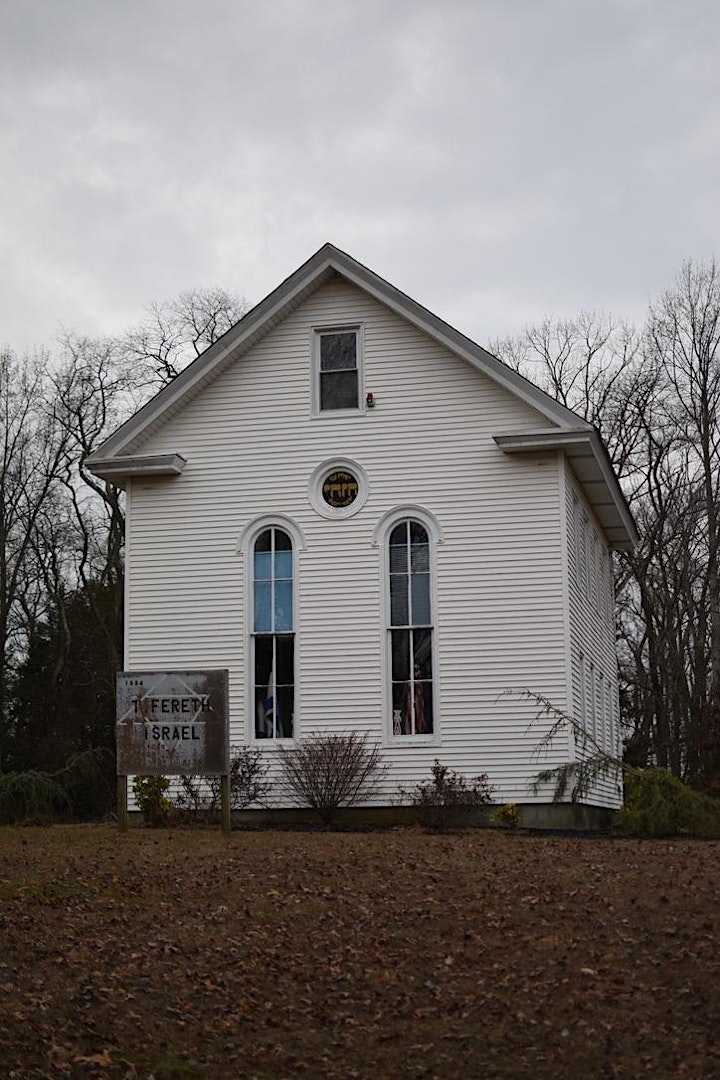 Organizer of ACRe Chanukah "Dreidels are NOT made out of clay" with Arthur Kurzweil