Description

---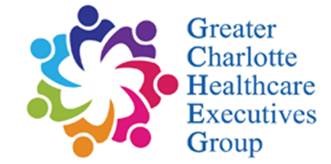 ---

---
The North Carolina Chapters of ACHE along with NCHA invite you to join us on February 14, 2018 at the Raleigh Marriott Crabtree Valley Hotel for an afternoon of education to earn 3.0 ACHE Face-to-Face approved education credits and a night of networking with a cocktail reception to follow the panel discussions.
---
Event Schedule
1:30p-2p Registration
2p-3:30p Leading a Successful Multigenerational Organization
3:30-4p: Break
4p-5:30p: Listening to Employers: How Health Systems Can Support Population Health Management
5:30p-5:45p ACHE Regent Awards
5:45p-7p: Networking reception to include cocktails and heavy hors d'oeuvres
Registration price: $60
For questions about this event please contact THEF at thefnc@gmail.com or Kathy Creech at kcreech@ncha.org.
---
Panel 1: Leading a Successful Multigenerational Organization
In today's complex healthcare environment, a multigenerational workforce presents unfamiliar terrain for healthcare leaders. As a result, conflicts may develop in healthcare organizations due to the generational differences in core values and work-related issues. Other factors include economic and political differences, size of each generation's population, the transition of younger generations to leadership roles, and social influences of the generational periods. This combination of factors results in further conflict among healthcare employees. Healthcare executives must take proactive steps to create cohesion across generational segments.
Panelists will discuss the specific challenges healthcare leaders encounter with multigenerational organizations, assess how multigenerational conflicts affect organizational culture and patient care and identify the benefits of a multigenerational workforce.
Panelists include:
Simon Curtis, MHA, VP CPDC Operations and Management Services Duke Health Private Diagnostic Clinic
Simon Curtis is responsible for the community Private Diagnostic Clinic (PDC) practice locations. In this role he oversees the financial performance, clinical operations, quality/safety, patient experience and staffing for the network of clinics. He partners with the clinical departments, physician leadership and services to develop, implement and improve clinical service delivery across all of the community practice locations. He is very interested in finding innovative ways to support physicians in delivering care in an efficient, high quality and patient-centered manner. Additionally, Mr. Curtis is a founder of the PDC Administrative Fellowship program and has been Preceptor since its inception in 2015.
Mr. Curtis received a Bachelor's degree in Chemistry from University of Richmond and a Master of Healthcare Administration from University of North Carolina – Chapel Hill.
Jon Forte, MHA, VHA-CM, FACHE Associate Administrator (COO) Greenville VA Healthcare Center
In his current role with the U.S. Department of Veterans Affairs, Veterans Health Administration (VHA), Jon Forte is the Acting Administrator of the Greenville VA Health Care Center (HCC) and responsible for ensuring that over 20,000 Veterans have access to high quality, comprehensive health care at the Greenville VA Health Care Center (VA HCC), VA Community Based Outpatient Clinic (CBOC) in Morehead City, NC and the State Veterans Home in Kinston, NC.
Prior to moving to North Carolina, Mr. Forte was the Assistant Director of the VHA Office of Emergency Management in Washington, D.C., where he oversaw the daily operations of 100 field and headquarters staff, working tirelessly to ensure the continuity of healthcare operations for Veterans, throughout the Veterans Health Administration 1,600 sites of care.
Mr. Forte graduated from the University of Scranton, in Northeast Pennsylvania, where he earned a Bachelor of Science Degree in Biology in May 2007 and his Master's Degree in Health Administration in December 2009.
Jon Joffe , SVP HR, Carolinas HealthCare System
Jon Joffe serves as Senior Vice President, Human Resources for Carolinas HealthCare System, one of the nation's leading and most innovative healthcare organizations. In his role, Mr. Joffe is the driving force in charge of labor relations, recognition, event management, teammate activities and performance management. In 2016, he was given the additional responsibility of overseeing Talent Acquisition which includes Executive and Leadership Search. His responsibilities also include succession planning, performance evaluations and compliance with human resources policies and practices.
Mr. Joffe joined Carolinas HealthCare System as Vice President of Workforce Relations in 2011. Previously, he spent 12 years working at OhioHealth, where he was the System Vice-President of Human Resources for Riverside Methodist Hospital and Regional Services. Prior to serving at OhioHealth, he was partner and owner of Meridian Resources, a human resource consulting firm specializing in healthcare.

A graduate of Hope College in Holland, Michigan, Mr. Joffe also received a master's degree from Ohio University in Organizational Development. He is a certified personnel consultant, a Malcolm Baldridge examiner and has attained Senior Professional Human Resources (SPHR) certification from the HR Certification Institute.
Laurie Ruettimann, SPHR, SHRM-SCP, Founder, LFR LLC and GlitchPath, Inc
Laurie Ruettimann is a former Human Resources leader turned influential speaker, writer and entrepreneur. She owns a consultancy that offers a wide array of services to HR departments and technology companies. Ms. Ruettimann is also the founder of GlitchPath, an early-stage startup focused on business insights and risk mitigation.
You may know Ruettimann as the creator of The Cynical Girl and Punk Rock HR (retired), which Forbes named as a top 100 website for women. You may have also read her book, I AM HR: 5 Strategic Ways to Break Stereotypes and Reclaim HR. (RepCap Press, 2014.)
Ruettimann has been published in a variety of places including AOL, Business Insider, The Conference Board Review, CFO Magazine, Entrepreneur, Forbes, The New York Times, Reader's Digest, Suicide Girls, The Wall Street Journal, US News and World Report and USA Today. She has keynoted, lectured and participated at business events around the world held by Harvard Business School, SXSW, Microsoft, Google, NBCUniversal, American Marketing Association, MediaBistro and many others. She is also recognized as one of the Top 5 career advisors by CareerBuilder and CNN.
Ms. Ruettimann is an appointed board member at TDn2K, which provides workforce data, business data and social data to the restaurant industry. She also sits on strategic advisory boards of firms focused on the areas of learning analytics, big data, and employee engagement.
She studied at Regent's University London and holds a B.A. in Literature from Webster University in Webster Groves, MO.
---
Panel 2: Listening to Employers: How Health Systems Can Support Population Health Management
The continued pressure to manage healthcare costs and maximize workforce productivity has caused employers to broaden their participation in population health management for their employees. Managing the health of a defined population requires attention to issues of access, cost and quality. In addition to traditional work injury prevention and management programs, employers are expanding the services offered to employees to include health promotion, health behavior change, primary care, and other allied health services. Employers may contract with health plans, with niche healthcare providers or with local health systems to design and offer health services that meet the needs of employees while achieving the goals of the employer.
Panelists will discuss the needs of employers in managing workforce health and wellness, how healthcare organizations can partner with and support employers in population health management and successes and lessons learned from their experiences.
Panelists Include:
Debi Hueter, Executive Director, WakeMed Key Community Care
As Executive Director of WakeMed Key Community Care (WKCC), Hueter serves as the leader in developing and implementing the clinically integrated network between WakeMed and the Key Physicians IPA supporting excellence in both care and quality of over 204,000 patients. She also provides strategic leadership in assessing, developing and implementing quality and cost data management systems. Throughout her career, Hueter has worked for both providers and payers in the southeast.
She most recently served as Executive Vice President with MyHealth First Network in Greenville, South Carolina and prior to that as Vice President of Managed Care at Piedmont Healthcare in Atlanta, Georgia.
Hueter has also been the lead negotiator for multi-million dollar contracts and developed and maintained clinically and financially integrated physician-hospital networks. She has a keen ability to adapt to uncertainty in a complex world of reimbursement, government regulations and healthcare reform initiatives. Hueter holds a bachelor's degree in English and communications from Florida State University.
Monte Masten, MS, MBA, MPH, FACO; Chief Medical Officer at Marsh & McLennan Agency
Dr. Monte Masten, MD, MBA, MPH, FACOG, serves as the Chief Medical Officer for Marsh & McLennan Agency. In this role, Dr. Masten leads the MMA Planning & Analytics for Total Health (PATH) team, which provides data analysis and health risk mitigation strategies for MMA clients.
Dr. Masten has over 25 years of leadership experience in patient care, consulting, managed care, population health management, and pharmacy management with diverse teams at national health plans, large employers, and health systems. Most recently, he was National Senior Medical Director, Clinical Transformation at Aetna based out of the Atlanta, GA office.
Dr. Masten earned his medical degree at Loyola University of Chicago, his MBA from University of Tennessee and his MPH from University of North Carolina. In addition, he earned a graduate certificate in Biomedical Informatics from Oregon Health and Sciences University.
Barb Matthews RN, BSN, CMAC, MBA; Associate Chief Nursing Officer, Duke Health Population Health Management Office
Ms. Matthews has 15+ years of care management leadership experience developing and implementing programs and systems meeting NCQA and URAC standards. Prior to joining Duke, she provided oversight and transformational leadership to the care management programs at Community Care of North Carolina, Inc. including NCQA accreditation and quality, staff development and patient education. Ms. Matthews was previously the director of care management at Blue Cross Blue Shield of North Carolina, where she managed over 150 staff who served 1.6 million members. She has over 20 years of nursing experience in various settings, including ten years in home care. Ms. Matthews remains current in her clinical skills, providing nursing care through her volunteer work at Urban Ministries Open Door Clinic as a staff nurse. She recently retired as a commander from the United States Navy Reserve Nurse Corps after 21 years of service.
Ruth Krystopolski; Vice President, Population Health for Carolinas HealthCare System
Ms. Krystopolski is responsible for development and implementation of value based care models across the organization. She also leads the care management function system wide, is responsible for HealthWorks and employer based programs, leads Community Health initiatives and the Carolinas Poison Control Center.
Prior to joining Carolinas Healthcare System, Ruth served as the Senior Vice President for Population Health at CHRISTUS health. In this role, she manages risk based products offered by CHRISTUS Health, implements requirements resulting from the Affordable Care Act, monitors changes in healthcare environment and works with the leadership to see how they may impact CHRISTUS Health and developments new models to ensure the continued success of the organization. She leads the coordination of initiatives including, but not limited to, value based and alternative payment arrangements (such as bundled payments and potential accountable care organizations) and works together with colleagues on implementation of new delivery models.
Prior to CHRISTUS Health, Ruth served as Executive Vice President of Care Innovation for Sanford Health, President of Sanford Health Plan and prior to joining Sanford, Ruth served as Chief Operating Officer of Glacier Community Health Plan in Kalispell, MT. She has also been involved in network development and plan operations in several health plans in Pennsylvania. She has an undergraduate degree in Health Policy and Administration from Pennsylvania State University and a MBA in Finance from the University of Pittsburgh.
---
This event has been approved for 3.0 hours of ACHE Face-to-Face Education credits.
This event has been supported by the NC ACHE Chapters and the North Carolina Healthcare Association.








This event has been generously sponsored by Duke MMCi.