Acceptance & Commitment Therapy - An Experiential and Practical Introduction: December 1st & 2nd, 2017 from 8:30 a.m. - 4:30 p.m.

Friday, December 1, 2017 at 8:30 AM

-

Saturday, December 2, 2017 at 4:30 PM (PST)
Event Details
Acceptance and Commitment Therapy - An Experiential and Practical Introduction
This two-day workshop provides a thorough overview of the theory, principles, and techniques of Acceptance and Commitment Therapy. It is intended for those who are relatively new to ACT and for those who have done some reading on their own about ACT but who may not have had the opportunity to participate in more experiential learning, practice case conceptualization, and receive feedback while practicing using the ACT model.

In keeping with the ACT tradition of being an experiential model of therapy, the workshop will begin with an experiential focus, where you apply the ACT model and processes to your own life. A fundamental principle in ACT is that humans who are in the role of "therapists" get caught in the same traps that humans who are in the role of "clients" get caught in. As such, as ACT therapists are typically taught from the inside-out (i.e. through experiencing ACT in relation to their own psychology) as well as the outside-in (i.e. through learning the theory and principles). In the experiential portion of the workshop, you will be in the role of the "client" and you will have the opportunity to apply the ACT processes as relevant to your own struggles and values. This portion of the workshop will be run much like ACT group therapy, but will be for the purpose of professional training and thus will not be therapy.

The workshop will then progress to working in the role of "therapist." Learning from this role will focus on case conceptualization, watching experienced ACT therapists model therapy interventions, and practicing ACT strategies with others in the workshop while receiving feedback from the training leaders.
 
While this workshop is intended for those who are relatively new to ACT, attendees are expected to have already read some basic material about ACT before attending this workshop. This workshop will not have a heavy focus on presenting didactic material which can be easily obtained through reading any one of a variety of ACT books. Participants will get the most from the workshop if they have read at least one basic ACT text, such as:  

Instead of presenting didactic material that is already easily available in these and other books, this workshop will focus on learning through experience, whether that is with one's own struggles or in the therapist role.  

 
---
AUDIENCE
This workshop is intended for mental health professionals (psychologists, psychiatrists, social workers, etc.) at all levels of expertise and working with any population in any treatment setting. 
---
INSTRUCTIONAL LEVEL
This workshop is intended for any therapist or student in a mental health field who is relatively new to the ACT model. Participants should have a beginning familiarity with ACT and have, at a minimum at least have read a chapter before attending the workshop.
---
REGISTRATION
Registration is online. The venue will serve coffee and water during the workshop.
We try to keep the tuition low so everyone who wants to can attend. Let us know if being able to pay the fee serves as a barrier to your attendance.
---
SCHEDULE (for both days)
8:00am - Registration begins
8:30am - Workshop begins
10:00am - 15 minute break
12:00pm - Break for lunch
1:30pm - Workshop resumes
3:00pm - 15 minute break
4:30pm - Workshop ends
---
WORKSHOP LEADERS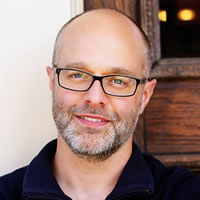 Jason Luoma, Ph.D., is Director of Portland Psychotherapy in Portland, OR. His research focuses on the application of ACT as an intervention shame and increasing self-compassion, and the dissemination and training of evidence-based therapies. He has provided training in Acceptance and Commitment Therapy at national and international venues. He has directed two large international ACT training conferences and trained with Steven Hayes in Reno for 4 years. He is past chair of the ACBS training committee and a past President of the Association for Contextual Behavioral Science. He publishes regularly in peer reviewed journals on ACT, training, shame, and stigma and co- authored the book Learning Acceptance and Commitment Therapy.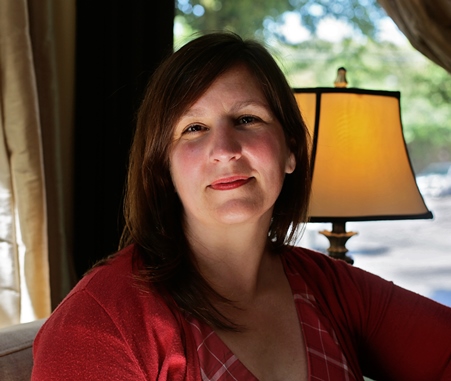 Jenna LeJeune, Ph.D. is the Director of Clinical Services at Portland Psychotherapy in Portland, Oregon. In her clinical practice, Jenna specializes in using ACT to work with adults struggling with various relationship difficulties, including problems with intimacy, trauma-related relationship challenges, and also struggles a person may have in their relationship with their own body. Much of her clinical work focuses on ways in which compassion and perspective taking can be used to address issues related to shame, stigma, and self-criticism. She also provides training in ACT to other professionals both nationally and internationally. Her research focuses on interventions designed to decrease mental health stigma and developing compassion-focused interventions within a contextual behavioral science framework.

---
LEARNING OBJECTIVES
Demonstrate increased skill in conceptualizing cases using the ACT model.

Use 

at least two new defusion and acceptance techniques.

Use new techniques for helping clients articulate their values and identify workable actions.

Demonstrate how the different ACT techniques relate to each other and to the basic principles of ACT.

Apply creative hopelessness interventions with increased skill.

Better assess therapeutically-relevant client behaviors such as avoidance, cognitive fusion, and values-oriented behavior/vitality.

Use ACT processes with increased skill.

Utilize the different ACT processes more nimbly and with more flexibility within a given session.
---
CE CREDITS
12 CE credits (with the purchase of Professionals with CE Certificate ticket, completion of the Learning Activity Evaluation, and attendance of the entire workshop)
---
VENUE:
Oxford Suites Portland

Town Meeting Room
12226 N Jantzen Drive
Portland, OR 97217
---
SPONSORED BY: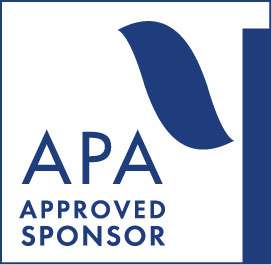 Portland Psychotherapy is approved by the American Psychological Association (APA) to sponsor continuing education for psychologists. Portland Psychotherapy maintains responsibility for all programs and content. 
Refund/cancellation policy:
We charge a $15 administration fee for cancellations made more than one week before the training event. For cancellations within one week of the training event, we will refund 50% of the tuition. Alternately, participants may elect to apply 100% of their tuition to a future training event. No refunds will be given after training events.
When & Where

Oxford Suites Portland
Town Meeting Room
12226 N Jantzen Drive
Portland, OR 97217


Friday, December 1, 2017 at 8:30 AM

-

Saturday, December 2, 2017 at 4:30 PM (PST)
Add to my calendar
Organizer
Classes and workshops for professional training at Portland Psychotherapy Clinic, Research, & Training Center