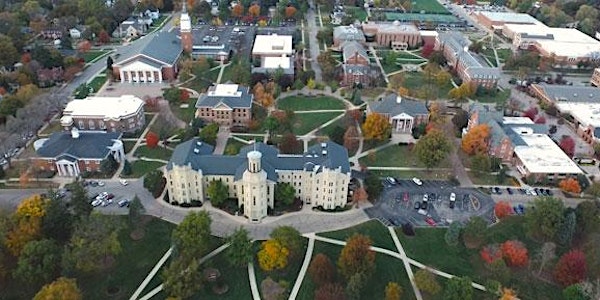 Acceptance and Commitment Therapy (ACT) Workshop
When and where
Location
Illinois Institute of Technology Rice Campus 201 E Loop Road Wheaton, IL 60189
Description
ACT Workshop
Enrich Your Mental Health Practice with Acceptance and Commitment Therapy: A 2-Day Practical Workshop
Acceptance and mindfulness-based practices are rapidly making their way into mental health care, medicine, and society – both to alleviate human suffering and nurture psychological health and wellness. This body of work offers a fresh perspective on psychological suffering, and powerful clinical strategies that support meaningful life changes. In this workshop, we will learn about one unique approach and set of intervention strategies based on Acceptance and Commitment Therapy (or ACT, said as one word).
ACT balances mindfulness and acceptance processes with commitment and behavior change in the service of living a more vital life. It is both a form of therapy and an approach to living well, with evidence showing that it is useful for many forms of psychological and emotional suffering. ACT offers a fresh perspective on psychological suffering and a set of powerful clinical strategies that support meaningful life changes. In short, ACT teaches clients how to change their relationship with painful aspects of their experience and do what works – to live well, richly, and meaningfully, without first having to overcome sources of emotional and psychological pain.
This work can be challenging for both therapists and clients alike, for much of ACT work involves contacting difficult and painful psychological content without defense and for a purpose other than psychological relief. Thus, understanding the application and integration of the ACT model of psychological health and suffering is essential for effective ACT work.
This 2-day workshop will introduce ACT, both as a model and intervention technology, and illustrate its use across a broad set of problem areas that are commonly seen in mental health settings (e.g., anxiety, depression, anger). Our time together will be a mix of instruction, demonstrations, and hands on practical experiential exercises that will be done individually, in dyads, and small groups. The exercises will highlight the integration of mindfulness and acceptance strategies to disarm forms of human suffering and also to promote greater clarity of values and value-guided action. Worksheets and other practical tools will be provided.
We hope that you will join us for this 2-day workshop where you will learn powerful strategies to help your clients:
Gain freedom from fear & suffering

Let go of unhelpful struggles

Cultivate peace of mind & self-compassion

Show up to life as it is

Get unstuck and moving

Live a rich & meaningful life
Learning Objectives:
Define the three pillars of ACT as a process oriented intervention approach;




Identify the core processes within the ACT model of human suffering and link each process with ACT intervention targets to support psychological health

Explain an ACT approach to case conceptualization / formulation;

Describe the Forsyth Sphere-a-Flex model as a practical guide to ACT in practice;

Describe mental health concerns (e.g., anxiety, depression, problem anger) within an ACT framework;

Define and identify "fusion" and "experiential avoidance" and their role in various forms of human suffering;

Explain the purpose and function of creative hopelessness work within ACT;

Identify exemplars of excessive struggle and avoidance and describe mindful and compassionate alternative behaviors;




Deliver values clarification exercises in dyads and small groups;




Rehearse essential ACT intervention skills to cultivate psychological flexibility;

Apply and integrate mindfulness and acceptance processes with commitment and behavior change processes in dyads;

Discriminate ACT consistent and inconsistent strategies in mental health practice;




and

Describe strategies to foster the ongoing development of ACT competencies.
Speaker Information:
Drs. John and Jamie Forsyth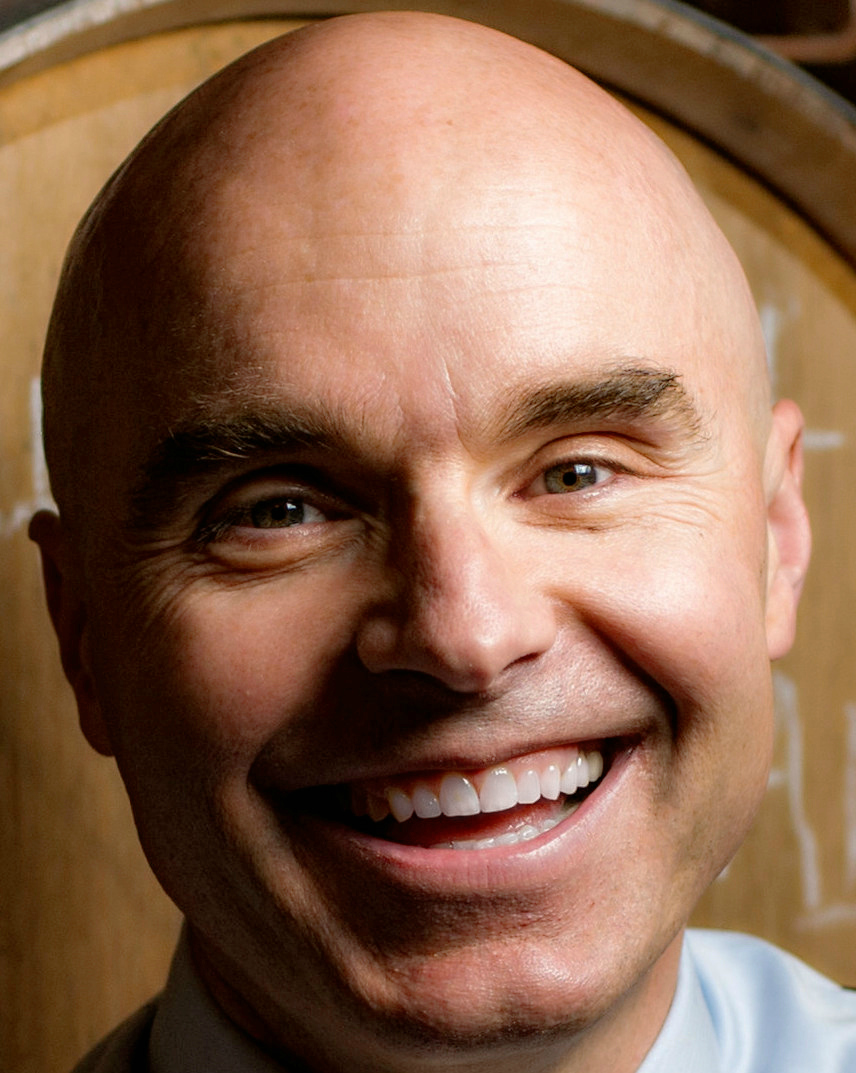 John P. Forsyth, Ph.D. is an internationally recognized author, speaker, researcher, and trainer in the use of Acceptance and Commitment Therapy (ACT) and practices that cultivate mindfulness, loving kindness, and compassion. For over 20 years, his work has focused on developing ACT and mindfulness practices to alleviate human suffering, awaken the human spirit, and to nurture psychological health and vitality. His personal journey and experience, balanced with practical insights grounded in scientific evidence, offers hope to those wishing to find a path out of suffering and into wholeness.

He has written several popular ACT books, including Acceptance and Commitment Therapy for Anxiety Disorders (for mental health professionals), and several ACT self-help books for the public: The Mindfulness & Acceptance Workbook for Anxiety, 2nd ed., and ACT on Life, Not on Anger, and Your Life on Purpose. His latest ACT self-help book, Anxiety Happens, is scheduled for release sometime in the Fall of 2017.
John holds a Doctorate in Clinical Psychology, and is a Professor of Psychology and Director the Anxiety Disorders Research Program at the University at Albany, SUNY in Upstate New York. He is a licensed clinical psychologist, with expertise in the use and application of ACT for several forms of psychological and emotional suffering. He is also widely sought after ACT trainer and consultant and serves as a senior editor of the ACT book series with New Harbinger Publications.

Collectively, his work has helped foster growing interest in acceptance and mindfulness in psychology, mental health, medicine, and society.
www.drjohnforsyth.com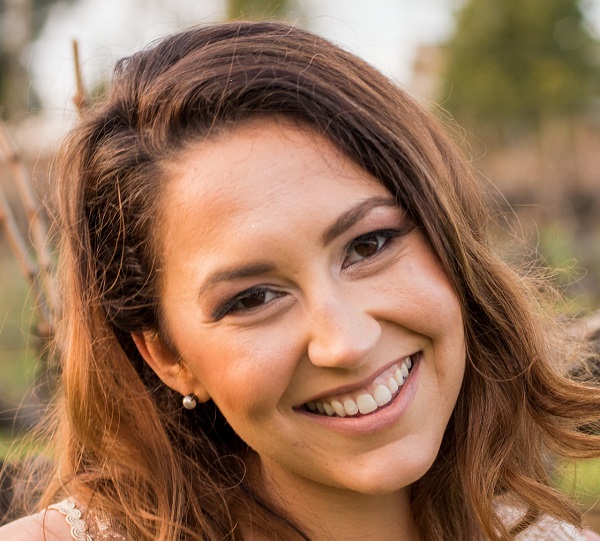 Jamie R. Forsyth, Ph.D. is an active and gifted clinician and clinical supervisor, with extensive expertise in the use and application of Acceptance and Commitment Therapy (ACT) with severe forms mental illness (e.g., psychosis and personality disorders) and forms of psychological and emotional suffering in inpatient, outpatient, and college mental health settings. Beyond ACT, Jamie is a skillful integrationist and researcher, with specialized knowledge in relational and process-oriented therapeutic work, addictions, motivational interviewing, including mindfulness and self-compassion practices.

Jamie holds a Doctorate in Clinical Psychology from the University at Albany, SUNY. Currently, Jamie is a Clinician at Union College, where she offers ACT-based outpatient psychotherapy to college students presenting with significant psychological, emotional, and behavioral challenges. Her clinical work, grounded in evidence-based know-how, offers unique insights into the subtle nuances of ACT as it unfolds in clinical practice. Jamie is also actively engaged in the dissemination of ACT and mindfulness practices within her college community and, along with her husband John, co-lead ACT professional workshops in the United States and abroad.

Although ACT is her primary theoretical orientation, Jamie considers herself to be an integrationist and thus draws upon relational and psychodynamic theories to help create a holistic person-centered approach to treatment. Jamie's clinical wisdom, coupled with the depth and scope of her knowledge and skills, bridges various approaches and streams of practice within an ACT point of view.

---
Hosted By:
Wheaton College Graduate Psychology Department

Location:
Illinois Institute of Technology - Rice Campus
201 E Loop Road
Wheaton IL 60189
(located in Rice Lake Square)

Date & Time:
September 15 & 16, 2017 from 9:00 AM – 4:00 PM

Check-in begins at 8:30am
CE's:
Full attendance at this activity qualifies for 11 continuing education credits.

Registration Fees:
Professionals:
Early bird rate: $250 (through August 31)
After August 31: $275
Wheaton College Associates:
Early bird rate: $175 (through August 31)
After August 31: $200
Please note that discounted rates are available for Wheaton College affiliated attendees (e.g. clinical training partnering agencies, supervisors, program alumni)

Refund Policy: Orders are refundable up to 7 days before the program, less a $25 processing fee. Within 7 days of workshop, orders are nonrefundable. Please note registration is transferable to another individual.
Directions, Lodging & Dining:
Please see the links below for information.
Directions/Map of Rice Campus at IIT
Lunch:
There will be a one-hour break for lunch.
---
Please contact Margaret Venckus with any questions or need for special accommodations:
(630)752-7050 clinical.training@wheaton.edu
This CE Course satisfies requirements for the professions of: Licensed Psychologists, Licensed Clinical Professional Counselors, Licensed Clinical Social Workers, and Licensed Marriage & Family Therapists, and National Certified Counselors.
The Psychology Department at Wheaton College is approved by both the State of Illinois, Department of Financial & Professional Regulation as a continuing education sponsor for Social Workers (159001237), Professional Counselors (197000212), Marriage & Family Therapists (168000202), and Psychologists (268000032), and may offer continuing education hours for events that meet continuing education requirements for the state of Illinois; and by the National Board for Certified Counselors as a Continuing Education Provider for National Certified Counselors (4597). Wheaton College is solely responsible for all aspects of the program.
Wheaton College Graduate Psychology
Phone: 630-752-7050
Fax: 630-752-7033