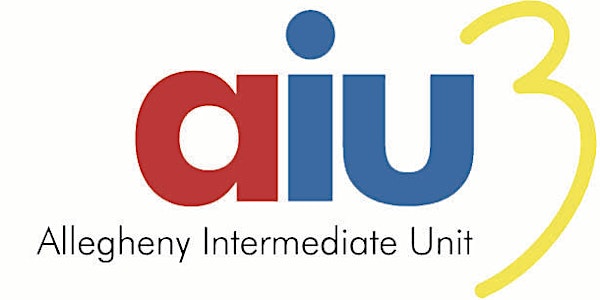 Accelerating the Teaching and Learning of Fractions in Grades 3-5
Sales Have Ended
Registrations are closed
Registration for this Network is now closed.
Event Information
Location
Allegheny Intermediate Unit
475 East Waterfront Drive
Homestead, PA 15120
Sales Have Ended
Registrations are closed
Registration for this Network is now closed.
Eligible for ESSER funds. Cost: $600 per person for 4 sessions of professional development. All materials are included.
About this event
 Available in three delivery modes: 1) Hybrid* 2) Fully-virtual synchronous 3) Fully-asynchronous**
Hybrid Delivery Mode*: Teachers participate in two, full-day face-to-face sessions of professional development at the AIU and four, half-day virtual live meetings scheduled on set dates as well as complete online work at their own pace.
Fully-Asynchronous Delivery Mode**: Follow a learning pathway at your own pace when it's convenient for you. Platform: All course materials and activities will be accessible through a Google Classroom.  

Do you see evidence that your students have incomplete understandings of fractions? Students might need different experiences with fractions than what they have recently had. Participants in this session will engage in activities designed to expand current perspectives and pedagogies around fraction understanding and fraction instruction in the elementary grades.
"Weak or incomplete mathematical understanding of rational number concepts has a profound impact on students' success in algebra" (Reeder, 2017).
In this course, we will examine and analyze information about how students conceptualize fractions and what we, as teachers, can do to facilitate students' understanding of fractions as numbers, especially in face-to-face and hybrid instructional models. We will consider the connections between whole number understanding and fraction understanding and how to help students create conceptual understandings of fractions that build to procedural fluency over time. We will study representations of fractions, including concrete, visual, symbolic, contextual, and verbal as well as the connections among those representations in order to help our students deepen and expand their fraction comprehension.
Please note that in addition to using physical manipulatives and tools during our face-to-face sessions, a variety of interactive tools including virtual manipulatives and applications from the Google Suite will be employed during these sessions.
Questions? Contact michael.fierle@aiu3.net, 412-394-4628
Date and time
Location
Allegheny Intermediate Unit
475 East Waterfront Drive
Homestead, PA 15120