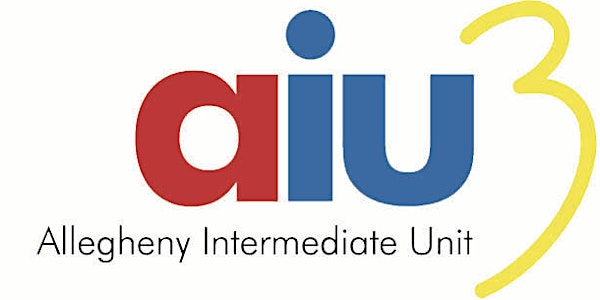 Accelerating Number Sense through Routines and Games in Grades K-2
Sales Have Ended
Registrations are closed
Registration for this Network is now closed.
Event Information
Location
Allegheny Intermediate Unit
475 East Waterfront Drive
Homestead, PA 15120
Sales Have Ended
Registrations are closed
Registration for this Network is now closed.
$600/person. Facilitated as a blend of face-to-face and synchronous online learning experiences.
About this event
*Administrators may accompany their registered participants to any or all sessions at no cost.
Delivery Mode: Facilitated as a blend of face-to-face and synchronous online learning experiences: teachers participate in two full-day, face-to-face sessions of professional development and four half-day, virtual live meetings scheduled on set dates as well as complete online work at their own pace.
Audience: General and special education teachers, coaches, and administrators.

Are you concerned your K-2 students may have missed the opportunity to build true number sense through the challenging circumstances last year?
Unfortunately, "students who fail to acquire the pieces that make up number sense as early as kindergarten are at the greatest risk for failure in mathematics in the long term" (Witzel et al., 2013).
Teaching from a textbook alone makes it very difficult to develop this firm foundation as well as address any unfinished learning. Engaging students in math games as well as daily routines can help make up this lost ground and build their comfort with numbers.
Participants in this course will engage in modeled, research-based and classroom tested instructional practices that aim to develop students' conceptual understanding and procedural fluency. Teachers will be introduced to routines including quick images and number talks as well as the use of ten frames and rekenreks. Various games to support number sense will also be examined and played. Time will be allotted for teachers to discuss how these routines and games can be woven into their current curriculum. To capitalize on children's and teachers' interest in literacy, several activities will be provided which relate to popular children's literature. Layered throughout the course will be attention to instructional techniques including classroom discourse, collaborative learning, and formative assessment. Reflection time will be provided for participants to discuss how these ideas will impact their classroom practice.
Questions? Contact michael.fierle@aiu3.net, 412-394-4628
Date and time
Location
Allegheny Intermediate Unit
475 East Waterfront Drive
Homestead, PA 15120