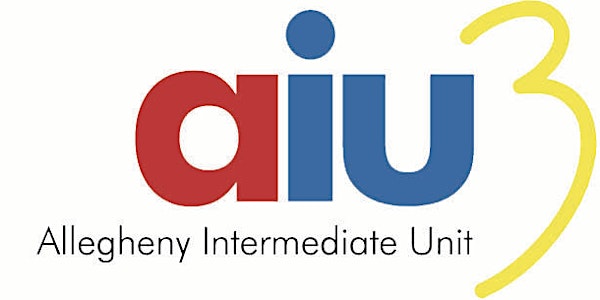 Accelerating Learning for Problem Solving in Grades 3-8 and Algebra 1
Eligible for ESSER funds. $600/person. Administrators may accompany their registered participants to any or all sessions at no cost.
When and where
Location
Allegheny Intermediate Unit 475 East Waterfront Drive Homestead, PA 15120
About this event
Available in three delivery modes: 1) Hybrid* 2) Fully-virtual synchronous 3) Fully-asynchronous**
*Hybrid Delivery Mode: Facilitated as a blend of face-to-face and synchronous online learning experiences: teachers participate in two full-day, face-to-face sessions of professional development and four half-day, virtual live meetings scheduled on set dates as well as complete online work at their own pace.
Fully-Asynchronous Delivery Mode**: Follow a learning pathway at your own pace when it's convenient for you. Platform: All course materials and activities will be accessible through a Google Classroom.  
Audience: Grades 3-8 and Algebra 1, general and special education teachers, coaches, and administrators.

• Are your students struggling with solving open-ended mathematics items?
• Are you struggling with facilitating open-ended mathematics tasks and developing students' problem solving skills through purposeful use of technology?
This series will engage participants in activities and discussion designed to expand current perspectives and pedagogies around how to best support students in solving open-ended math tasks.
• To "flip the switch" on students' problem solving skills, 3 Act Tasks will be introduced and implemented through synchronous and asynchronous instruction.
• Strategies will be explored to support students' comprehension of word problems.
• Techniques will be highlighted to improve students' spoken and written math explanations.
• Teachers will be introduced to strategies for providing student feedback to help students improve their problem solving and writing skills.
• An overview of the scoring of PSSA items will be reviewed to provide context as to why these strategies are essential to bolster all students' achievement.
• Free tools such as Desmos, Google Slides, Flipgrid, and Nearpod will be utilized throughout.
Questions? Contact michael.fierle@aiu3.net, 412-394-4628