Description
Exploring the intersection of policy, innovation, and government
Silicon Valley is broadly viewed as a unique achievement of American capitalism. Nowhere else has produced so many companies that have fundamentally reshaped the modern world. Yet, looking behind the prevailing narrative of heroic self-made founders and investors like Bill Gates or Steve Jobs, Silicon Valley's history reveals deep connections with the federal government.
Government policies and programs have supported many foundational technologies that made today's leading technology companies possible, including innovations like GPS, the Internet, and key components in our smartphones. Policymakers have also set up legislative frameworks that cleared the way for these companies to operate, helping make America the leading global innovator.
Not everyone agrees what role the federal government should play in the future in promoting science and technology, particularly in the face of growing competition from China. It's also clear that there's an increasing knowledge gap between Silicon Valley and DC, which may have us flying blind on key strategic issues.
Join Lincoln Network for a special evening with Tom Kalil, Chief Innovation Officer at Schmidt Futures and a veteran of two presidential administrations; and Dr. Tim Persons, Chief Scientist at the Government Accountability Office, and a former technical director at the Intelligence Advanced Research Projects Activity and the National Security Agency. They'll explore questions surrounding the federal government's role in science and technology, innovation and national security, and how we can build deeper technical expertise in Congress.
Learn more about Lincoln Network's policy work at www.lincolnpolicy.org.
---
Speaker Biographies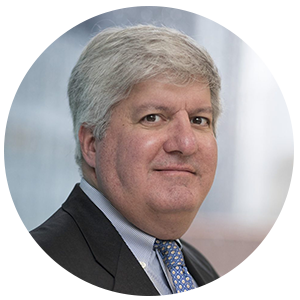 Tom Kalil is Chief Innovation Officer at Schmidt Futures. In this role, Tom leads initiatives to harness technology for societal challenges, improve science policy, and identify and pursue 21st century moonshots. Prior to Schmidt Futures, Tom served in the White House for two Presidents (Obama and Clinton), helping to design and launch national science and technology initiatives in areas such as nanotechnology, the BRAIN initiative, data science, materials by design, robotics, commercial space, high-speed networks, access to capital for startups, high-skill immigration, STEM education, learning technology, startup ecosystems, and the federal use of incentive prizes. From 2001 to 2008, Kalil was Special Assistant to the Chancellor for Science and Technology at UC Berkeley. He launched a program called Big Ideas@Berkeley, which provide grants to student-led teams committed to solving important problems at home and abroad.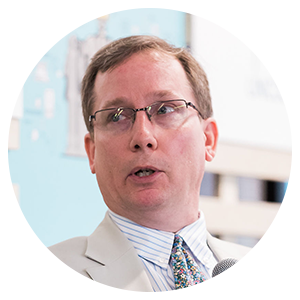 Dr. Tim Persons is the Chief Scientist and Managing Director of the Science, Technology Assessment, and Analytics team of the United States Government Accountability Office (GAO - the oversight, insight, and foresight entity of the U.S. Congress). Dr. Persons is the founder of GAO's Innovation Lab and in this role he leads advanced data analytic activities as well as the exploration of emerging technologies such as machine learning systems, blockchain, and cloud cybersecurity research at GAO. He also directs GAO's science, technology, and engineering portfolio – including technology assessment, technical assistance, and engineering in support of the Congress and GAO. In these roles he has led a large interdisciplinary technical team which has advised Congress and informed legislation on topics ranging from artificial intelligence, advanced data analytics, sustainable chemistry, biosafety and biosecurity, 3D printing, nanomanufacturing, homeland security systems, and freshwater conservation technologies, among others. He also directed the production and release of GAO's Best Practices Guides – Cost, Schedule, Technology Readiness Assessment, and Agile Software Development. Prior to joining GAO, Dr. Persons served as the Technical Director for the Intelligence Advanced Research Projects Activity (IARPA) as well as the technical lead for Quantum Information Sciences and Biometrics research groups for the Information Assurance Directorate at the National Security Agency.