About this Event
Paystack's mission is to accelerate digital commerce across Africa by enabling fast, secure modern payments.
We're currently in Egypt for the Africa Cup of Nations, and while we're here, we'd love to meet meet with members of the local digital commerce community and learn more about the payments issues businesses face in this part of the continent!
If you're a businessperson, developer, banker, or anyone else with an interest in payments and digital commerce in Africa, we'd love to hang out with you this Thursday. It'll be an evening of free-flowing conversations and networking where we swap stories about the wins and challenges of online payments in Nigeria, Egypt, and across Africa.
🗓 Date: Thursday, July 18
⏰ Time: 6 PM
🏠 Venue: Al Maqarr Coworking Space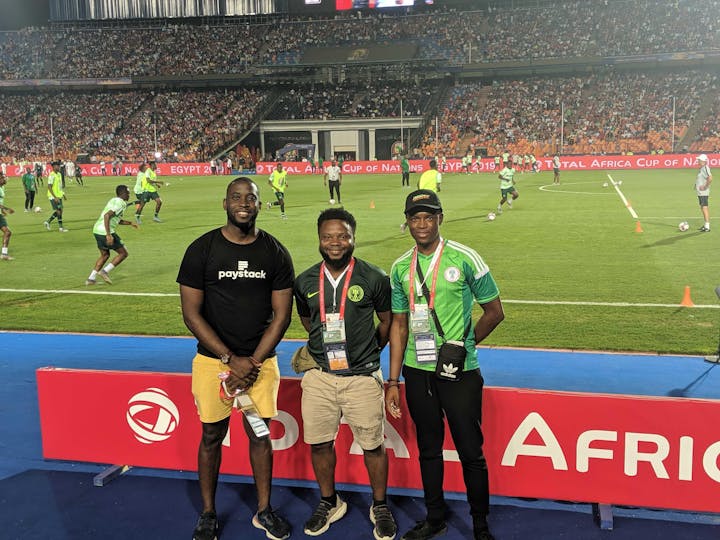 About Paystack
Paystack (Y Combinator W16) powers growth for incredible businesses in Africa. Over 35,000 businesses of all sizes — from startups to government agencies — use our software to collect and send online and offline payments securely.
In 2018, Paystack raised a Series A from Stripe, Visa, and Tencent, and processed over 25% of all online payments in Nigeria in Q2. Today, we're helping businesses get paid from over 6 million unique customers every month. Over the long term, we aim to help African business go toe to toe with the best companies on the planet, and win.
Who'll be there?
You'll meet folks running digital commerce companies in Egypt, as well as businesspeople from across the continent, many of whom are in town for the Africa Cup of Nations.
Numerous members of the Paystack team from across all functions will also be present to share stories about how one of Africa's fastest-growing payments companies is enabling digital commerce and helping businesses find success.
This event is a rare opportunity to have so many digital commerce domain experts from all over the continent in one room.
If you're curious about how digital commerce and payments work for businesses from Cairo to Lagos, come join us for a relaxed evening of discussions and networking.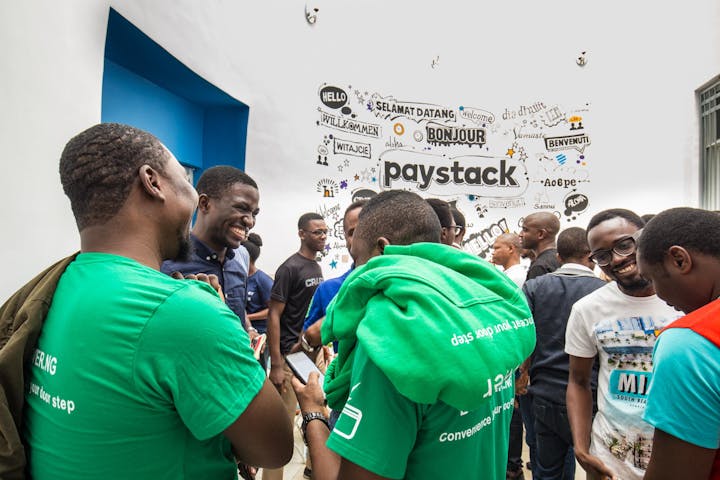 Agenda
6:00 - 6:15 PM: Meet the Paystack team
6:15 - 6:30 PM: Welcome and introduction
Paystack CEO Shola Akinlade will share an overview of what we're seeing in payments and digital commerce trends in Nigeria.
6:30 - 7:00 PM: Panel discussion + Q&A
This moderated discussion will touch on:
✅ Opportunities and challenges facing fast moving digital commerce companies in Egypt and Nigeria
✅ Similarities between the Egyptian and Nigerian payments and digital commerce landscapes
✅ Opportunities for collaboration and shared learning between Egyptian and Nigerian startups
Come join a candid conversation about these topics and more with Shola Akinlade (CEO and Co-founder, Paystack), AbdelQader AbdelQader (Shopify Expert & Founder, AlMaqarr Coworking Space) and Fisayo Kolawole (Head of Business Expansion, Paystack).
7:00 to 7:30 PM: Closing and networking
Continue the conversation with more members of the Paystack team as well as other attendees.