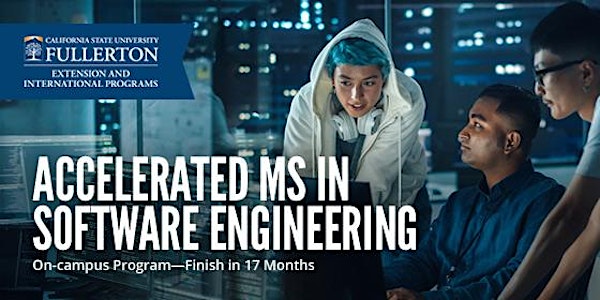 Accelerated MS in Software Engineering Program
Learn about Cal State Fullerton's Accelerated Masters in Software Engineering (AMSE). Sign up for an Info Session.
About this event
The Accelerated Master's in Software Engineering Program lets you earn your master's degree in just a year and a half and advance in the field of software engineering.
At the info session you will meet our faculty and staff. Our info session—hosted by Program Advisor James Choi—will help you decide whether an Accelerated Master's in Software Engineering is right for you by providing information on the program schedule and curriculum.
Participants will have the opportunity to ask related questions.