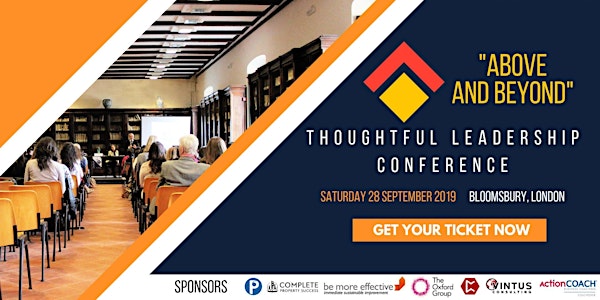 "Above and Beyond" Thoughtful Leadership Conference
When and where
Location
Friends House 173-177 Euston Road London NW1 2BJ United Kingdom
Refund Policy
Refunds up to 30 days before event
Eventbrite's fee is nonrefundable.
Description
Are you a business leader or business owner? Do you ever feel like you should be doing more, making a bigger impact, enjoying life and business a bit more?
Thought leadership is a starting point, but sometimes it is not enough. Your clients are looking for truly innovative, exciting, original and bold ideas to shift things in their business and life.
Great news! The "Above and Beyond" Thoughtful Leadership Conference is coming to London on September 28th!
Here's what you will get:
* Inspiration to try new things in business and life
* Discover how to be a Thoughtful Leader
* New insights about your business, organisation and leadership
* Top speakers and authors to connect with and learn from
* Experts and business leaders to meet and network with
It would be great to include you! Great value ticket includes refreshments and lunch! Register early and save even more...
Meet our Amazing Speakers!
---
Nick Cowley: Nick joined The Oxford Group in 1994 and has been integral to the growth and development of the organisation throughout this period. He leads new sales and business development, ensures the quality of relationship with existing clients, and remains involved in the design of solutions. Nick is also an author and Executive Coach.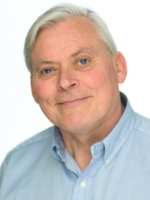 ---
Dr Yvonne Thompson CBE: Author, of "7 Traits Of Highly Successful Women On Boards", Chair Of The Radio Academy, Founder of WinTrade Week & WinTrade Women's Network for over 35 years, Dr Yvonne Thompson CBE has been a game changer in the women and minority entrepreneur's arena. Committed to growing women's confidence, leadership and financial empowerment, she is happy to support this initiative and share her accumulated wisdom on thoughtful leadership for women.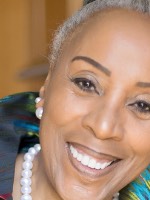 ---
Vinit Shah: Vinit Shah has more than 20 years experience in sales, implementing complex change projects with a long-term vision in mind, whilst setting direction at pace, to provide clarity and focus with a fun, high energy leadership style. Vinit is the author of Slice which encourages aspiring sales professionals to harness the power of personal development.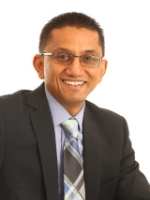 ---
Garry Jones is a Transformational Coach, Martial Arts Master, International Speaker and an International number one best selling Co-Author. Through his unique experiences in the worlds of corporate and small business, martial arts, physical health, mental health, and spiritual development he creates alchemical change in his clients. His style and techniques can be provocative, as he believes that adversity and challenge are powerful methods to create positive and lasting changes. Garry lives in the countryside of the United Kingdom with his family and pets in recognition that the greatest healer is Nature.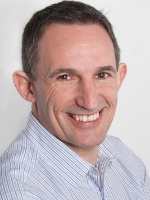 ---
Rafael Badziag: Rafael Badziag is a global entrepreneur, top TED speaker, best-selling author and angel investor. He is a valued expert in psychology of entrepreneurship, specializing in self-made billionaires and was featured on NBC, ABC, CBS, FOX and BBC networks as well as in USA Today, Wall Street Journal, Forbes, The Telegraph and other national newspapers and TV networks in over 30 countries. His book "The Billion Dollar Secret" became a #1 international Amazon best seller.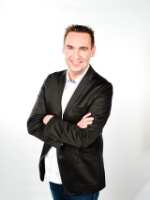 ---
Bob Hayward: Bob has personally started seven businesses and built six of them to more than £1M turnover, he has a raft of practical knowledge and experience that make him a natural and informative speaker with a complete understanding of the needs of employees and problems facing business owners and managers. He has designed and delivered numerous mission-critical employee engagement and sales development projects for global companies like Vodafone, BMW, Husqvarna, and the Swedish Bank SEB. He has helped produce significant growth amongst his SME clients that range from £2M to £60M. He has written two books with Nick Baldock. One of the books, Persuade, reached Number 1 in three countries.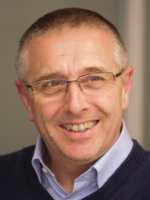 ---
Sera Johnston: Sera Johnston is an international expert, author, trainer, and coach, supporting and empowering parents of children with disabilities claim back their identity, health, and happiness allowing them to lead a life they deserve. Having combined a highly successful 25-year training and development career with her personal journey of raising her daughter, following her lifechanging diagnosis of cerebral palsy at 13 months old - Sera knows first-hand what it is like to suddenly have your world change in a heartbeat.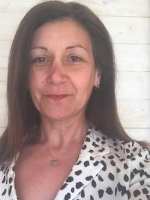 ---
Tony Humphreys: Dr Tony Humphreys is a Consultant Clinical Psychologist, Author and National and International Speaker. He began his career as a Clinical Psychologist in State Psychiatric and Psychological Services in England and Ireland and since 1990 has been working in private practice in Ireland. He works with individuals, couples, families, schools, local communities and the business community. He is the Director of two National University of Ireland courses which are run in University College Cork and in an outreach centre in Portlaoise, Co. Laois. He is Co-Founder of The Irish Association of Relationship Mentors (IARM) and a Member of Psychological Society of Ireland (PSI).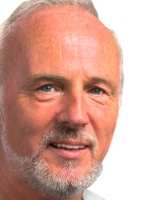 ---
Sean Purcell: Sean is a business coach at ActionCoach Colchester. He is an authority on leadership, business growth and the millennial generation. He is on a mission to reduce the 80% 5 year failure rate for small businesses in the UK . Sean is passionate about helping entrepreneurs who have created five, six or seven figure businesses and don't know what to do next.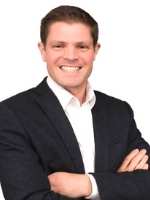 ---
Penny Power: Penny was awarded her OBE in January 2014 for the contribution she makes to the lives of entrepreneurs. Since 1998 penny has been dedicated to their success. In 1998, Penny and her husband Thomas launched the world's first Business Social Network, 4 years before LinkedIn, 6 years before Facebook and 8 before Twitter. Penny is recognised for the connections and attitude to social networking that so many people now have. Following 14 years of global speaking and managing a very demanding and rewarding community, Ecademy came to a painful end. Since then, penny has created 2 further businesses. In November 2017 Penny had a mental health shock and this resulted in her being diagnosed with PTSD and a hidden form of depression. This wonderful turning point in Penny's life has now cemented her future on the subject of "Business is Personal" and the importance of mental fitness for business owners.