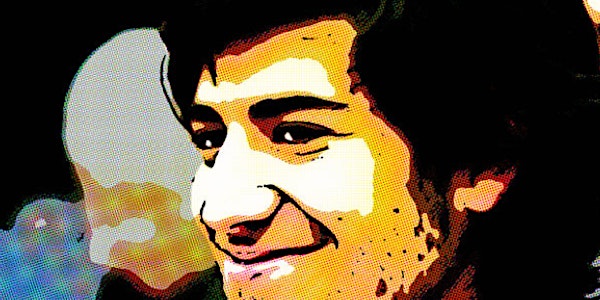 Aaron Swartz Day and International Hackathon 2020
Join us for this live streamed celebration of Aaron's life and work. SPEAKERS START AT 12PM PST - HACKATHON at 10 AM PST
About this event
We will be streaming live on our YouTube and Facebook channels. You will be emailed on the day of the event with direct links to the livestreams, but they will also be available at the tops of both channels and on the front page of the website at aaronswartzday.org
Speakers go on at 12pm PST (San Francisco) (3pm EST-New York) (8pm GMT-London)
Hackathon starts at 10am Saturday – & just keeps going…
Speakers:
Lisa Rein, Co-founder of Aaron Swartz Day & Creative Commons
What we've learned about Aaron's case these last seven years
Brewster Kahle, Co-founder of Aaron Swartz Day & the Internet Archive
The latest and greatest from the Internet Archive
Tracey Jaquith, TV Architect, Internet Archive
Processing Hype Project (It's not PHP ;-)
Dr. Jonathan Borden MD, Neurosurgeon & member of the W3C's RDF Working Group (with Aaron)
Using Robotics for Spinal Surgery
Cory Doctorow, Friend of Aaron, Science Fiction Novelist, Journalist and Technology Activist
Mickael E, Lead Developer for SecureDrop
The State of the Drop
Danny O'Brien, Director of Strategy, EFF
The People's Pollster (Another of Aaron's Early Protoypes)
Why Can't You Download Videos on YouTube? How a 20-Year-Old Law Stops youtube-dl Users AND Farmers
How To Build a Library in the Matrix
Drini, Internet Archive
Library Explorer
Privacy and security in the XR future
Clearview AI: The Shady Company Tracking Your Face Online
When Cops Get Hacked: Lessons (Un)Learned from a Decade of Law Enforcement Breaches
When the speakers are over, we will switch over to Twitch to watch Chelsea Manning's gaming stream: twitch.tv/xychelsea87
Hackathon starts at 10am Saturday – & just keeps going...
We will be adding projects every day and listing them here. If you wish to include your project - let us know - and be ready to explain a bit about it during the hackathon project introductions from 10am-12pm.
Note that - although the stream changes over to speakers at 12pm, we will have a hackathon Jitsi channel that will stay open all day for folks to ask questions.
Hackathoners – you will have an ongoing opportunity to share your projects with the community– during our new weekly Aaron Swartz Day virtual meetings that will start November 21st at 2pm pst/5pm est and continue, every Saturday, thereafter.
10:00 am – 12pm – Pacific Time
Intro to various Aaron Swartz Day's Hackathon projects:
- Atlas of Surveillance - EFFs Dave Maass, Madison Vialpando and others – Crowdsourcing surveillance data for the Atlas of Surveillance
-Aaron Swartz Timeline Project – add to our ongoing project about Aaron's life that will live on the website and also in the SwartzManning VR Experience
-Aaron Swartz Day Police Surveillance Project
-SwartzManning Virtual Reality Museum, Art Gallery & Funhouse
-Internet Archive's Scholar - Help the Internet archive test their latest alpha search tool & give them detailed feedback
-Papermache - an open access publishing platform that enables students to curate a personal portfolio of completed academic work
More in the pipeline coming soon :)
It's not to late to add your project to this list – this is just what we could confirm for sure as of November 11th.