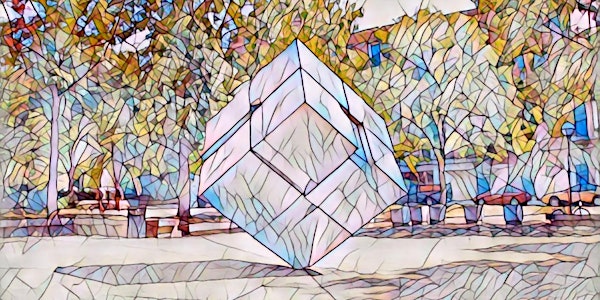 a2-dlearn 2016
When and where
Location
1670 Bob and Betty Beyster Building 2260 HAYWARD ST Ann Arbor, MI
Description
a2-dlearn: Ann Arbor's Deep Learning Event
We are pleased to present our second annual a2-dlearn -- an annual collaboration between the Ann Arbor - Natural Language Processing and Machine Learning - Data, Science and Industry meetups. This year, we are also working jointly with the Michigan Institute for Data Science (MIDAS) to bring together amazing speakers and a great venue.

The event is free, but tickets are required. Last year was a great success with all of our tickets claimed well in advance, so this year we are providing more tickets, but get them soon as they will go fast!

Note to attendees: Please show up prior to the event and get situated so that we can start on time!
Speakers
Jia Deng is an Assistant Professor of Computer Science and Engineering at the University of Michigan. His research focus is on computer vision and machine learning, in particular, achieving human-level visual understanding by integrating perception, cognition, and learning. He received his Ph.D. from Princeton University and his B.Eng. from Tsinghua University, both in computer science. He is a recipient of the Yahoo ACE Award, a Google Faculty Research Award, the ICCV Marr Prize, and the ECCV Best Paper Award.
Raquel Urtasun is an Associate Professor in the Department of Computer Science at the University of Toronto and a Canada Research Chair in Machine Learning and Computer Vision. Prior to this, she was an Assistant Professor at the Toyota Technological Institute at Chicago (TTIC), an academic computer science institute affiliated with the University of Chicago. She received her Ph.D. degree from the Computer Science department at Ecole Polytechnique Federal de Lausanne (EPFL) in 2006 and did her postdoc at MIT and UC Berkeley. Her research interests include machine learning, computer vision and robotics. Her recent work involves perception algorithms for self-driving cars, deep structured models and exploring problems at the intersection of vision and language. She is a recipient of an NVIDIA Pioneers of AI Award, a Ministry of Education and Innovation Early Researcher Award, two Google Faculty Research Awards, a Connaught New Researcher Award and a Best Paper Runner up Prize awarded at the Conference on Computer Vision and Pattern Recognition (CVPR). She is also Program Chair of CVPR 2018, an Editor of the International Journal in Computer Vision (IJCV) and has served as Area Chair of multiple machine learning and vision conferences (i.e., NIPS, UAI, ICML, ICLR, CVPR, ECCV, ICCV).
Honglak Lee is an Assistant Professor of Computer Science and Engineering at the University of Michigan, Ann Arbor. He received his Ph.D. from Computer Science Department at Stanford University in 2010, advised by Prof. Andrew Ng. His research focuses on deep learning and representation learning, which spans over unsupervised and semi-supervised learning, supervised learning, transfer learning, structured prediction, graphical models, and optimization. His methods have been successfully applied to computer vision and other perception problems. He received best paper awards at ICML and CEAS. He has served as a guest editor of IEEE TPAMI Special Issue on Learning Deep Architectures, as well as area chairs of ICML, NIPS, ICCV, AAAI, IJCAI, and ICLR. He received the Google Faculty Research Award (2011), NSF CAREER Award (2015), and was selected by IEEE Intelligent Systems as one of AI's 10 to Watch (2013).
German Ros' research focuses on visual scene understanding for driving scenarios, by exploring the use of virtual worlds and domain adaptation to build effective and low-cost AI models, which are able to perceive their environment and drive safely. Ros has been walking the industrial path of research, helping companies such as Toshiba, Yandex, Audi, Intel and Huawei to exploit virtual worlds and deep learning technologies to develop new products and services related to autonomous driving. He has recently joined Toyota Research Institute (TRI) as a researcher.
Junhyuk Oh is a third-year Ph.D. student in Computer Science and Engineering at University of Michigan. He is supervised by Professor Honglak Lee and Professor Satinder Singh. His research focuses on deep learning and reinforcement learning.
Yuting Zhang is a postdoctoral fellow at the EECS department, University of Michigan. He has been working on deep learning and its application to computer vision with Prof. Honglak Lee since 2013. He received his Ph.D. from Zhejiang University in 2015, advised by Prof. Gang Pan. His research focuses on modeling visual recognition and generation problems with deep representation learning and probabilistic methods. His work provided improved solutions to long-standing object detection and image classification problems. He won the 1st place of the Computer Vision Community Top Paper Award (OpenCV People's Vote Winning Papers) in CVPR 2015.
Micah Bojrab is a seasoned software engineer at MDA and a PhD student under Ming Dong at Wayne State University working on GPU-based Convolutional Neural Nets for Image Recognition. Micah has an extensive commercial background working on parallelization of algorithms using CUDA.
Alexandr Kalinin is a PhD Candidate in Bioinformatics at the University of Michigan, supervised by Dr. Ivo Dinov and Dr. Brian Athey. His research involves design and implementation of machine and deep learning based tools and workflows for the analysis of big, complex, heterogeneous biomedical data , such as high-dimensional 3D microscope images of cells and their compartments. He also works on design and development of online statistical tools for interactive data analysis and visualization. He is a receiver of Fulbright program Visiting Researcher award and the Best Poster award at ICML 2016 Workshop on Computational Biology.
Daniel Pressel is Chief Science Officer at Digital Roots, working on Machine Intelligence for Social Media since 2009. Most of his recent activity is focused on Deep Learning for Natural Language Processing (NLP). He is obsessed with Machine Learning and NLP, and is the organizer of the Ann Arbor/Detroit NLP Meetup, and co-organizer of the Machine Learning - Data, Science and Industry Meeup and a2-dlearn.