A-Z of building your own Bitcoin Lightning Network Node that never Sleeps!
Becoming Financially Sovereign is not all about being rich. It's about taking full responsibility for your financial destiny.
About this event
The current global financial system has been abysmal, greatly falling beyond the lowest expectations.
Bitcoin has offered an alternative.
You will learn how to easily build your own bank.
One of the key reasons to run your own Bitcoin node is that the more Bitcoin nodes there is out there, the faster, more stable, and more decentralized the network. If you truly love Bitcoin, running a node is one way you can show that love!
We are going to be building our Lightning Node with the RaspiBlitz software suite developed by the Christian Rotzoll who will also co-host the event.
For this project, we will be using a laptop, Raspberry Pi, a working internet router and SSH tool like Putty to demo the basic workings. Later we will add a Solar power unit and an inverter tied to grid power to ensure our node never sleep!
If time permits, we will climax by building an Arduino powered auto Change-over switch. (Icing on the cake)
As usual i will have a Handbook that explains everything in detail ready for easy download.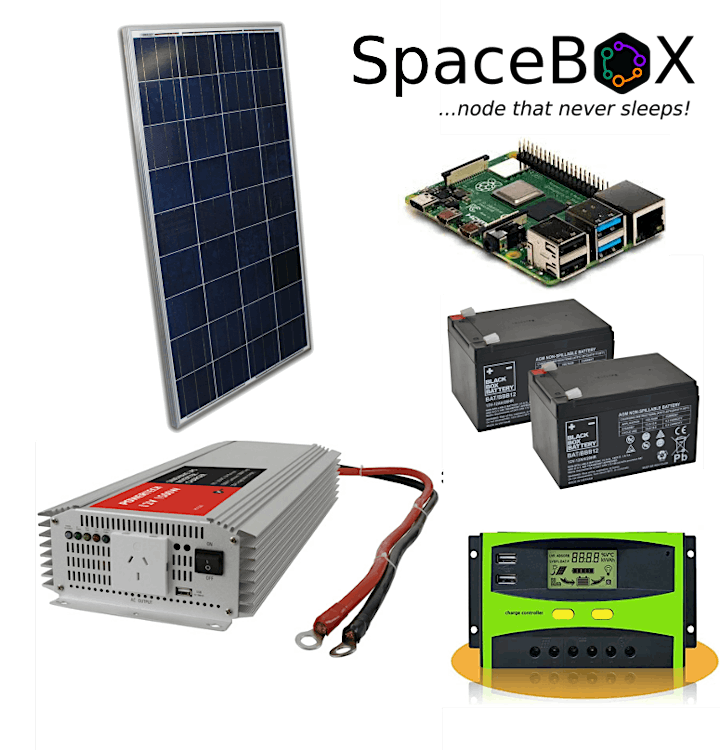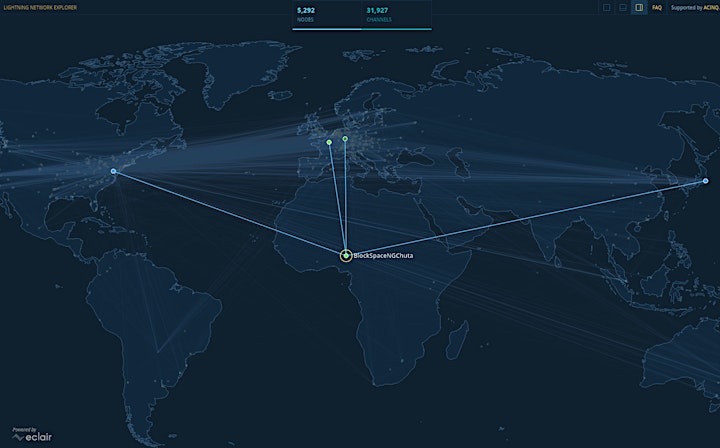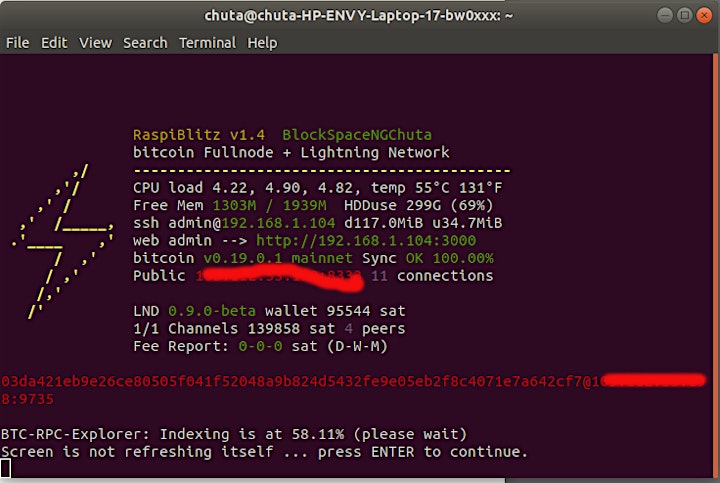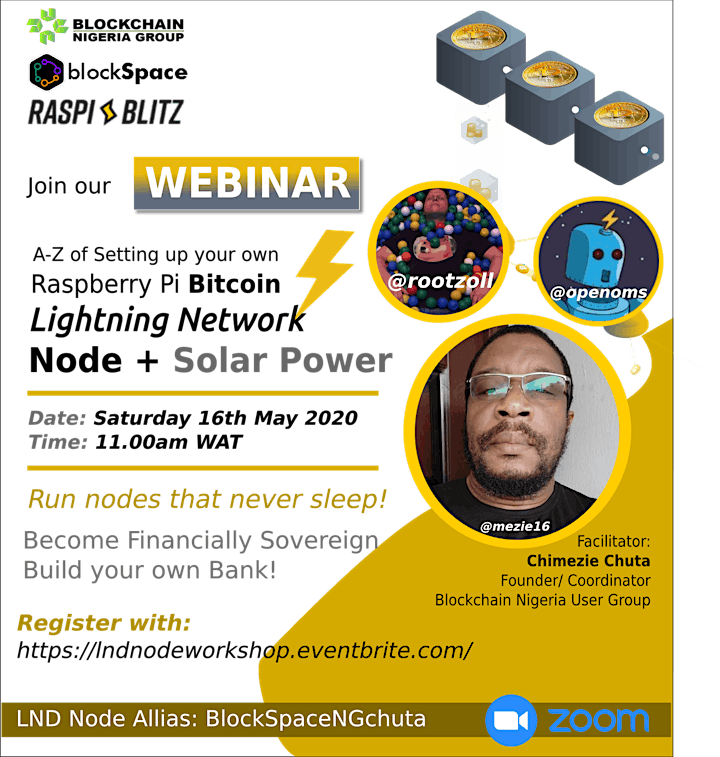 Organizer of A-Z of building your own Bitcoin Lightning Network Node that never Sleeps!
BLOCKCHAIN NIGERIA USER GROUP is a vibrant group of Blockchain and Cryptocurrency developers, enthusiasts, and investors helping to drive adoption and awareness of the Blockchain industry in Nigeria and across Africa. The objective of Blockchain Nigeria User Group (BNUG) is simply to create a pro-innovation environment for the industry, meeting the growing global demand for accessible, transparent and democratic financial and technical systems. Blockchain Nigeria User Group is a sub-set of Organization of Blockchain Technology Users (OBTU), http://blockchainusers.org, a duly incorporated Trust with CAC, and an association desiring Self-Regulatory Organisation (SRO) status for the Blockchain Industry in Nigeria and across Africa.
Join the group on Facebook.
Join the group on Telegram.