About this Event
Readings by Xochitl-Julisa Bermejo, Siel Ju, Nithya Raman, & Rufi Thorpe
Hosted by Alisha Rai
We are also delighted to be joined by Merritt Tierce, former Executive Director of the TEA Fund, who will speak about the organization's important work!
The Freya Project hosts intimate, inspiring readings that and connect people to small non-profits working at the front lines of human rights. At our upcoming reading at The Wing in Los Angeles, readers will share stories, poems, and/or personal essays about a time they felt seen.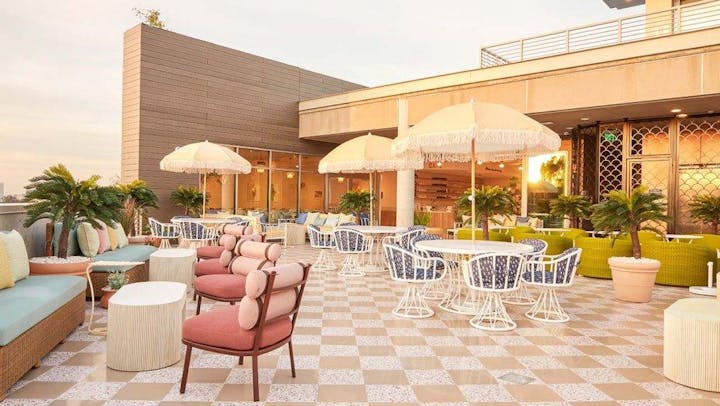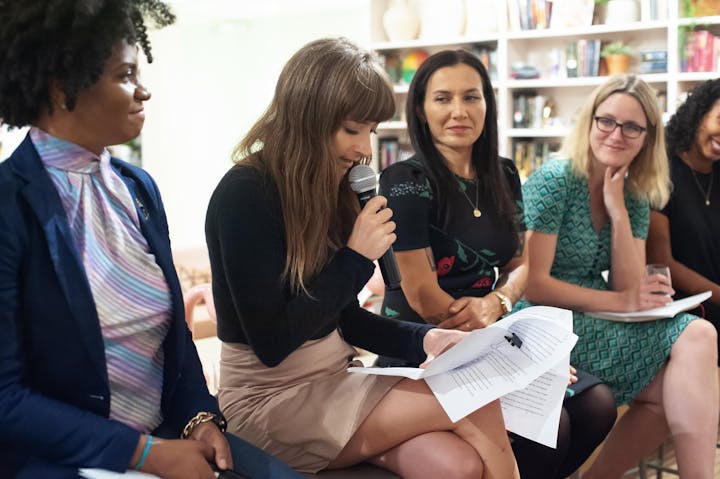 ALL PROCEEDS FROM THIS EVENT WILL SUPPORT THE TEA FUND.
The Texas Equal Access (TEA) Fund provides funding to low-income people in the northern region of Texas who are seeking abortion and cannot afford it. Simultaneously, the organization works to end barriers to abortion access through community education and shifting the current culture.
The TEA Fund believes that the right to reproductive choice is denied when people are unable to access abortion services. Restrictions on abortion access and funding are discriminatory because they especially burden the poor, the young, the rural, and people of color. The organization opposes all efforts to restrict abortion rights, and is committed to fighting for access to abortion for all.
The TEA Fund believes that abortion is a fundamental feature of health care, and that it is the responsibility of government to fund abortions for low-income people.
MEET THE READERS
Xochitl-Julisa Bermejo, author of Posada: Offerings of Witness and Refuge (Sundress Publications 2016), and is a former Steinbeck Fellow and Poets & Writers California Writers Exchange winner. Her work is published in Acentos Review, CALYX, and crazyhorse. She is cofounder of Women Who Submit and a board member for Macondo Writers Workshop.
Siel Ju lives and writes in Los Angeles. Her novel-in-stories, Cake Time, won the 2015 Red Hen Press Fiction Manuscript Award. Siel is also the author of two poetry chapbooks. Her stories and poems appear in The Missouri Review, The Southern Review, ZYZZYVA, Confrontation, and other places. The recipient of residencies from The Anderson Center at Tower View and Vermont Studio Center, Siel holds a Ph.D. in Literature and Creative Writing from the University of Southern California. More of her work can be found at sielju.com
Nithya Raman is an urban planner. Her work has been primarily focused on urban poverty, both in India where she worked with residents of slums and in Los Angeles where she has worked on the issue of homelessness. For the last year, she was the Executive Director of the entertainment industry affiliate of Time's Up. She recently left that role to run for a seat on the Los Angeles City Council in District 4.
Rufi Thorpe received her MFA from the University of Virginia in 2009. She is the author of Dear Fang, with Love and The Girls from Corona del Mar, which was long listed for the 2014 International Dylan Thomas Prize and for the 2014 Flaherty-Dunnan First Novel Prize. Her third novel, The Knockout Queen, is forthcoming from Knopf in April 2020. A native of California, she currently lives in Los Angeles with her husband and sons.
Alisha Rai (event host) is an author and attorney and is frequently sought as a speaker on a wide range of topics spanning publishing, media, and law. Her award-winning novels have been named Best Books of the Year by Washington Post, NPR, Amazon, Entertainment Weekly, Kirkus, and Cosmopolitan Magazine. Between deadlines, you can find Alisha traveling, tweeting, and hunting down the best place in town to get a taco. To find out more about her work or to sign up for her newsletter, visit www.alisharai.com.