A Tale of Two Technologies: cardiac imaging and AI-driven conversations
Description
A Tale of Two Technologies: Commercializing dual modality cardiac imaging catheters and AI-driven natural language conversations.

Following our very successful inaugural meeting on June 6th (summary here), our second meeting is coming up fast on Thursday Nov 14th.

Come and hear the origin stories and paths to market for two fascinating and highly contrasting companies:
- Dr. Brian Courtney, Interventional Cardiologist, CEO and Founder of CONAVI, describes conceiving and bringing combined OCT/Ultrasound, and intralumenal 3D ultrasound technologies to market. This mid stage company has raised substantial capital, created multiple generations of two products and established distribution agreements internationally.
- Dr. John Reeves, Sports Medicine and Family Physician, now a serial eHealth entrepreneur, CEO of ConversationHealth. ConversationHealth, has created an AI-driven platform to provide conversational ads, avatars, chat bots and information services in clinical trials, Medical Science Liaison and physician sales, serving the pharma industry. With over 15 of the worlds largest pharma companies as customers, learn how this product was conceived, financed, developed and adopted, and how AI-driven medical conversations could transform healthcare well beyond Pharma.

Join us at the office of Torys LLP for fascinating talks, engaging Q&A and extensive networking with the GTA's vibrant entrepreneurial physician community.
November 14th, 2019, 5pm-8pm
Location
Torys, 79 Wellington St W #3300, Toronto, ON M5K 1N2

Timed Agenda
5:00pm-5:30pm - Networking and Refreshments
5:30pm-5:45pm Introduction
5:45pm- 6:15pm Guest Speaker - Dr.Brian Courtney, CEO CONAVI
Bringing innovative, intraoperative cardiac imaging catheters to the world.
6:15pm-6:45pm Guest Speaker-Dr. John Reeves, CEO ConversationHealth
How AI-driven conversational apps, chatbots, ads and Avatars will transform healthcare
6:45pm-7:00pm Q&A
7:00pm-8:00pm Networking
SPEAKER BIOS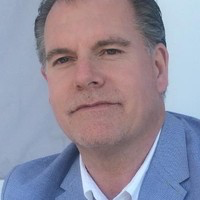 Dr. John Reeves, BASc Engineering from Queen's University, and MD from the University of Ottawa, originally practiced in Sports and Family Medicine, prior to becoming a serial entrepreneur in digital Health. Currently he is the co-Founder of ConversationHealth, creating and delivering AI-driven conversational ads, avatars, chat bots and information services in clinical trials, Medical Science Liaison and physician sales, serving the pharma industry.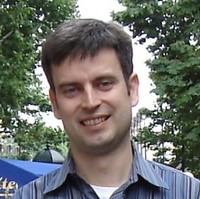 Dr. Brian Courtney - BASc in Engineering from Waterloo, and MSEE and MD from Stanford, Interventional Cardiologist and Researcher at Sunnybrook Research Institute. Brian has founded several companies, and is the founder and CEO of CONAVI, and developer and marketer of intra-operative cardiac catheters.
EVENT SPONSORS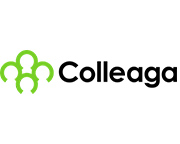 Colleaga - an open ecosystem orchestrating knowledge sharing, connections and tools to improve health and social systems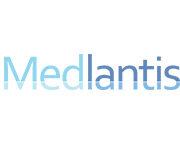 Medlantis Inc. - The world's top medical lectures, cases, procedures, and workshops delivered to healthcare providers' mobile devices, worldwide.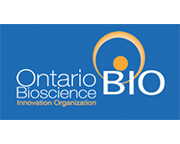 OBIO - Ontario Bioscience Innovation Organization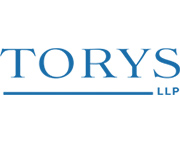 Tory's has generously provided outstanding event space.
About Society of Physician Entreprenuers
The Society of Physician Entrepreneurs (SoPE) exists to help MDs achieve entrepreneurial success and promote innovation!

SoPE is a non-profit, global network of entrepreneurial MDs collaborating with practicing physicians, fellows and residents to further innovation and entrepreneurship in the medical community.

As serial entrepreneurs in medical technology and diagnostics, Dr. Ken Pritzker and I discovered SoPE, felt it met an important unfilled need in Ontario and the GTA, and founded the Toronto Chapter. And we are now preparing to hold the Inaugural meeting.
We look forward to seeing you!
Dr. Kenneth Pritzker, and John Soloninka, PEng MBA - Cofounders, SoPE - Toronto
Want to learn more about the Society of Physician Entrepreneurs? Visit us at https://www.sopenet.org/ to learn more on how to become a member!