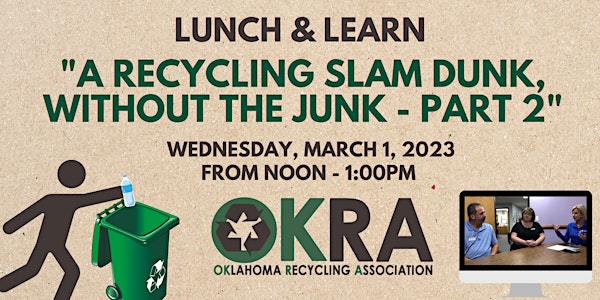 A Recycling Slam Dunk, Without the Junk - Part 2
Part 2 - Join us as Republic Services and the City of Midwest City share how they put together their Super Recycler Program
By Oklahoma Recycling Association (OKRA)
Date and time
Wednesday, March 1 · 10 - 11:30am PST
About this event
Learn how the City of Midwest City used curbside bin audits to lower recycling contamination.
Part 2 - "The Talk" (Discussion) will take place on March 1, 2023 at Noon CST
Join OKRA as we hear Crystal Bennett , Municipal Manager Republic Services visit with the Midwest City Public Works Department about how they put together their very successful "Super Recycler Program." Learn how you can conduct a program in your community.
This competition happened during the first two weeks of October 2022. This exercise helped the City of Midwest City get a better understanding of where and how to make improvements to its recycling program. Part 1 will be available at www.recycleok.org.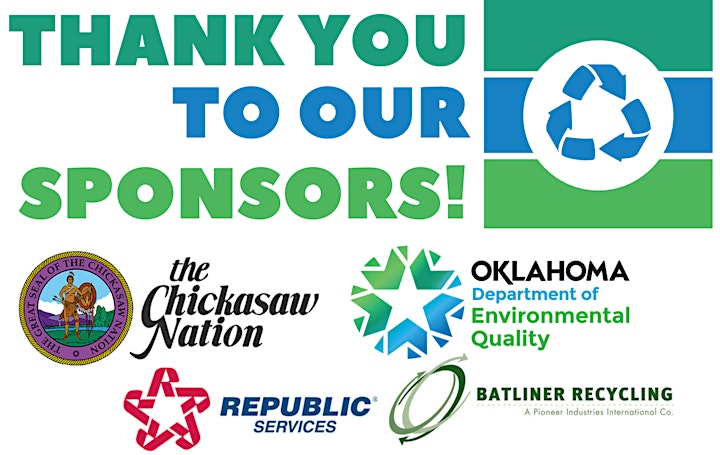 About the organizer
The purpose of OKRA is to improve the business of recycling by providing education and advisory services about sound solid waste management, including reduction, reuse, and recycling. It is designed to serve as a central communication point for exchange between business, government entities and citizens about recycling.