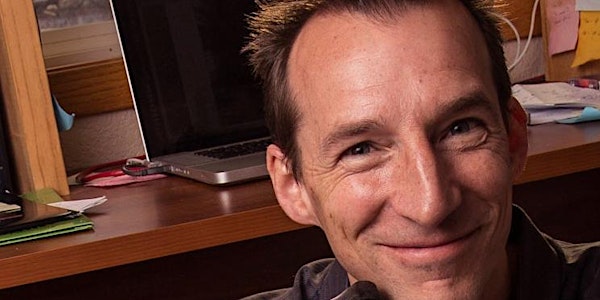 A Reading with Todd Mitchell
By The Virginia G. Piper Center for Creative Writing at ASU
Date and time
Friday, May 17, 2019 · 6 - 7:30pm MST
Location
Changing Hands Bookstore 6428 South McClintock Drive Tempe, AZ 85283
Description
Join the Virginia G. Piper Center for Creative Writing for a community reading and book signing with young adult author Todd Mitchell on Friday, May 17, 2019 from 6:00 p.m. to 7:30 p.m. at Changing Hands Tempe (6428 South McClintock Drive, Tempe, AZ 85283)
While encouraged, RSVPs are purely for the purposes of monitoring attendance, gauging interest, and communicating information about parking, directions, and other aspects of the event. You do not have to register or RSVP to attend this event. This event is open to the public and free.
Todd will be teaching his class, "Wild Transformations: Vital Secrets for Creating Compelling Narratives" on Saturday, May 18, 2019 from 10:00 a.m. to 1:00 p.m. at the Piper Writers House. To learn more about Todd's class, visit our website at https://piper.asu.edu/classes/todd-mitchell/wild-transformations.

This event is presented as part of the Distinguished Visiting Writers Series from the Virginia G. Piper Center for Creative Writing at Arizona State University. To find more author talks and readings, visit our website at http://piper.asu.edu/visiting-writers.
About the Author

Todd Mitchell is the author of several award-winning books for young readers and teens including The Last Panther (2018 Colorado Book Award Winner and Green Earth Honor Book Award winner), The Traitor King, The Secret to Lying (Colorado Book Award Winner), and Backwards (CAL Award Winner). He created the graphic series Broken Saviors (available on Comixology), and co-wrote the graphic novel A Flight of Angels (Vertigo, a YALSA "Top 10 Great Graphic Novels for Teens"). Currently, he serves as Director of the Beginning Creative Writing Teaching Program at Colorado State University. He lives in Fort Collins, Colorado with his wife, dog, and two wise daughters. You can visit him (and learn about his squirrel obsession) at www.ToddMitchellBooks.com.
About The Last Panther
The Last Panther follows the adventures of Kiri, an eleven-year-old girl who lives in a post-climate disaster swamp with her scientist father and her pet rat, Snowflake. When Kiri helps her father capture the last known wild panther, her life in the swamp becomes threatened by poachers and collectors, and she embarks on a dangerous journey to save the panther and herself. Giant sea turtles, climate refugees, and mystical encounters with the Shadow that Hunts populate this fast-paced, heart-pounding tale. (For ages 9 & up.)
About the organizer
Founded in 2003, the Virginia G. Piper Center for Creative Writing at Arizona State University is a home for writers, readers, and the literary community, offering talks, readings, classes, workshops, and other literary programs and services. For more information, visit our website at http://piper.asu.edu.