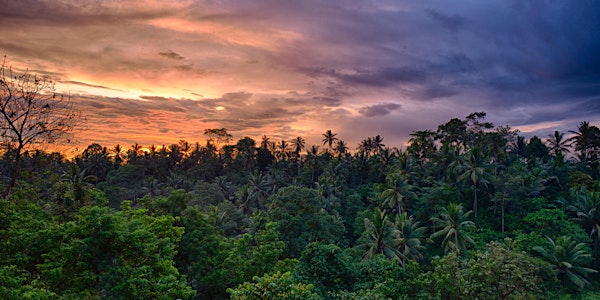 A New Structure for Scaling Finance for Tropical Forest Protection
Emergent and Architecture for REDD+ Transactions: A New Structure for Scaling Finance for Tropical Forest Protection
When and where
Location
Convene 101 Park Avenue New York, NY 10178
About this event
Despite universal agreement on the essential role of tropical forests in achieving the goals of the Paris Agreement, they are being lost at alarming rates. We urgently need to mobilize capital to stop deforestation and forest degradation. Protecting and restoring tropical forests can contribute up to one third of the climate results the world needs over the next two decades.
Launching on the heels of the UN Climate Action Summit, the Emergent Forest Finance Accelerator aims to catalyze and accelerate new capital flows into tropical forest protection and restoration globally. Creating durable, large-scale economic incentives for forest protection through voluntary and compliance markets can play a central role in supporting efforts by governments, private companies, and communities to reduce tropical deforestation.
Emergent will provide a reputable and trusted means for large corporations and other buyers to easily access credits from jurisdictional level forest protection programs that meet the highest environmental and social standards. Emergent will rely on the newly formed Architecture for REDD+ Transactions (ART) to assure the quality of the credits. ART will provide a rigorous standard and comprehensive process to transparently register, verify and issue emission reduction credits that will be fungible in carbon offset markets.
Moderator: Nathaniel Keohane, Senior Vice President, Climate, Environmental Defense Fund
Panelists include:
Eron Bloomgarden, Executive Director, Emergent
Ruben Lubowski, Chief Natural Resource Economist, Environmental Defense Fund
John Kadyszewski, ART Secretariat and Senior Director, Strategy Initiatives, Winrock International
Mary Grady, Director, ART Secretariat, Winrock International
If you have registered for the event, please plan to arrive 15 minutes early. Seating will be limited.