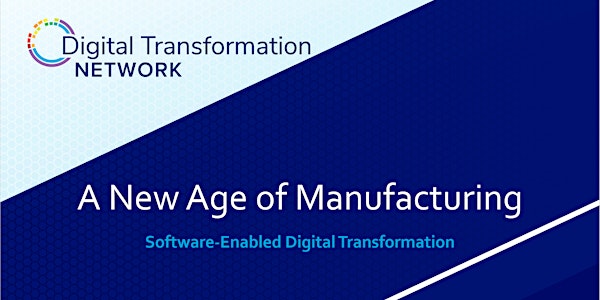 A New Age of Manufacturing: Software-Enabled Digital Transformation
Join us March 31 for a virtual discussion on the tech fueling the next generation of manufacturing innovations.
About this event
A New Age of Manufacturing: Software-Enabled Digital Transformation
Thursday, March 31, 2022, 12:00-1:00 p.m. ET
The Digital Transformation Network, a cross-sector initiative from BSA | The Software Alliance, invites you to a virtual briefing celebrating collaborations in technology and manufacturing and the launch of its latest report, "Manufacturing: Digital Tools Transform How Things Get Made."
You'll have the chance to hear from leading policymakers and industry experts and will leave the event with a stronger understanding of how technologies like digital twins, 5G, and edge computing fuel modern manufacturing.
Event Highlights:
Opening remarks from Victoria Espinel, President and CEO, BSA | The Software Alliance
Remarks from the Honorable Robin Kelly (D-IL) and the Honorable Bob Latta (R-OH)
A panel discussion moderated by Dr. Betsy Cooper, Director, Aspen Institute's Tech Policy Hub, and featuring top industry voices:
Del Costy, Senior Vice President and Managing Director for the Americas, Siemens Digital Industries Software
Sean Manzanares, Senior Manager, Industry Strategy - Design & Manufacturing, Autodesk
Beth Rudden, Distinguished Engineer - Cognitive Science, Trusted AI, IBM
Sanjay Udani, Ph.D., Vice President, Technology Policy, Verizon
For more information, please contact events@bsa.org.