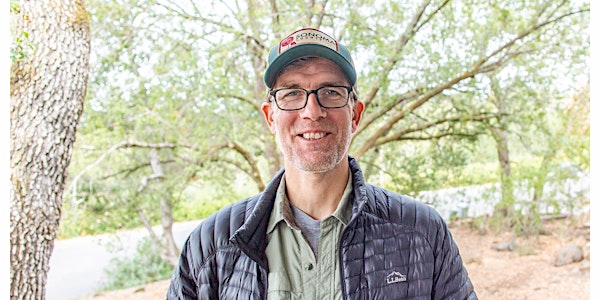 A Laguna Field Guide: An Artist's Take On Taxonomy
Art, birds, and everything in-between!
When and where
Location
Laguna de Santa Rosa Foundation 900 Sanford Road Santa Rosa, CA 95401
About this event
A Laguna Field Guide: An Artist's Take On Taxonomy
In conjunction with his exhibition of colorful Field Guide posters in the Heron Hall Art Gallery, artist, illustrator, and writer Christopher Reiger will present a slide show talk that provides more backstory about the Field Guide project's origins as well as the project's celebration and critique of taxonomy. Christopher will also provide a brief overview of some of his other art and illustration projects.
Originally from the rural Delmarva Peninsula on the mid-Atlantic coast, Reiger attended the College of William and Mary in Williamsburg, Virginia, before moving to New York City, where he lived and worked for a decade. He graduated from the MFA program at the School of Visual Arts (NYC) in 2002. His visual art has been widely exhibited in the United States, and his art criticism and essays and short-form pieces about art and natural history are included in books, art and culture magazines, and online journals. In 2011, Reiger cofounded BAASICS (Bay Area Art & Science Interdisciplinary Collaborative Sessions), a nonprofit organization dedicated to exploring contemporary topics through the juxtaposition of art and science, which concluded a wonderful seven-year run in 2018. Christopher lives in Santa Rosa with his wife and two young sons.
Please note this is an in-person event. All in-person events follow current Sonoma County health orders and guidelines for group activities to keep everyone safe during COVID-19. Please let us know in advance if you can no longer attend so we can offer a spot to someone on the waitlist.