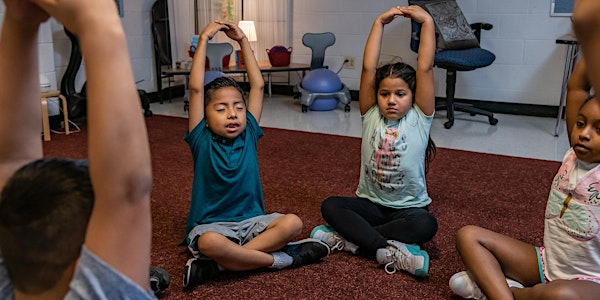 A Districtwide Approach to Coordinating Mindfulness Implementation
A Districtwide Approach to Coordinating Mindfulness Implementation: Spotlight on Montgomery County Public Schools
About this event
Join us for a webinar with Jeff Donald, Mindfulness Coordinator, Montgomery County Public Schools—the largest school district in Maryland—focused on the county's intentional turn to infusing mindfulness and implementing trauma-informed school based mental health programs. Jeff will share how within a short period of time his yoga/meditation practices have expanded from serving one school to requests for services for over 50% of Montgomery County Schools. He will also describe the program he is spearheading to train teachers to implement yoga/meditation in classrooms, as well as the impact on students. Attendees will experience guided meditations and learn pointers for implementation of yoga and mindfulness practices, with a focus on secondary schools.
The Childhood-Trauma Learning Collaborative (C-TLC )is being conducted as part of the New England Mental Health Technology Transfer Center (New England MHTTC). The collaborative is designed to foster alliances to address the needs of children and youth who have experienced/are at risk of experiencing significant trauma. For more information, contact us at info@edimprovement.org.
Via direct email, confirmed registrants will receive log-in information to join this webinar via the Zoom Meeting platform.