Description
Eastwind welcomes two-time Minnesota Grand Slam champion and National Poetry Slam finalist Bao Phi and illustrator Thi Bui (The Best We Could Do: An Illustrated Memoir) for a book talk on their creative collaboration, A Different Pond.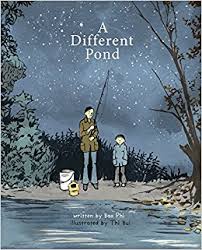 Acclaimed poet Bao Phi delivers a powerful, honest glimpse into a relationship between father and son - and between cultures, old and new. A Different Pond is an unforgettable story about a simple event - a long-ago fishing trip. As a young boy, Bao Phi awoke early, hours before his father's long workday began, to fish on the shores of a small pond in Minneapolis. Unlike many other anglers, Bao and his father fished for food, not recreation. A successful catch meant a fed family. Between hope-filled casts, Bao's father told him about a different pond in their homeland of Vietnam. The New York Times has said that Bao Phi's poetry "rhymes with the truth." Kirkus Reviews calls A Different Pond "a must-read for our times". Thi Bui's striking, evocative art paired with Phi's expertly crafted prose has earned this powerful picture books six starred reviews.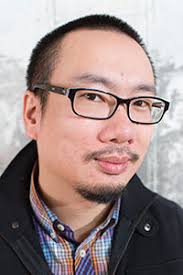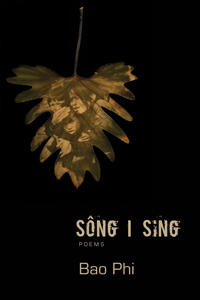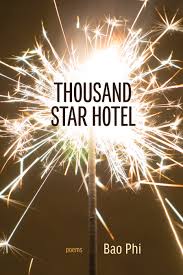 Bao Phi has appeared on HBO Presents Russell Simmons Def Poetry, featured in the live performances and taping of the blockbuster diasporic Vietnamese variety show Paris By Night 114: Tôi Là Người Việt Nam, and a poem of his appeared in the 2006 Best American Poetry anthology. His poems and essays are widely published in numerous publications including Screaming Monkeys and Spoken Word Revolution Redux. He has also released several CDs of his poetry, such as the recently sold-out Refugeography to his newest CD, The Nguyens EP. A short story of his, Revolution Shuffle, appeared in the anthology Octavia's Brood: Stories from Social Justice Movements, AK Press, 2015, and an essay of his was included in the anthology A Good Time for the Truth, edited by Sun Yung Shin, Minnesota Historical Society Press.
In addition to his creative work, he was nominated for a Facing Race Ambassador award in recognition for his community work, and has published essays in topics from Asians in hip hop to Asian representation in video games. His first collection of poetry, Sông I Sing, published by Coffee House Press, was met with strong sales, is taught in classrooms across the United States, and enjoyed rave reviews, including the New York Times which stated "In this song of his very American self, every poem Mr. Phi writes rhymes with the truth."
His second collection of poems, Thousand Star Hotel, confronts the silence around racism, police brutality, and the invisibility of the Asian American urban poor.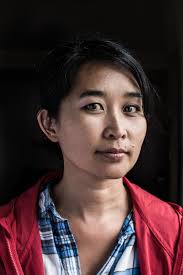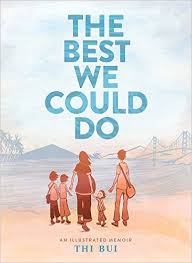 Thi Bui was born in Vietnam and immigrated to the United States as a child. She studied art and law and thought about becoming a civil rights lawyer, but became a public school teacher instead. Bui lives in Berkeley, California, with her son, her husband, and her mother.The Best We Could Do is her debut graphic novel.