Description

Join us for a coffee and muffin presentation by Chris Tite, entrepreneur, architect and speaker on Getting Started with Docker.
Docker is a container technology that is creating a lot of buzz in the industry.
Unlike virtual machines, containers do not have the high overhead and hence enable more efficient usage of the underlying system and resources.
As a software developer, if you are not playing with Docker and realising the power of containers you need to be.
Docker is changing the way we work and the way we develop and architect applications.
It is also adds an interesting dimension the way we host applications.

Join Chris as he introduces the basic concepts around Docker.

how containers differ from VMs

how to setup and run Docker, and running your first container

persisting data using volumes

container networking

developing a simple application and running it in Docker

an introduction to Docker compose
This talk is a building block for future talks which cover the ELK Stack and Kubernetes.
Don't miss out!

For more information about the presenter, Chris Tite, please visit christite.net.
For more information or for additional invitations please contact Lara Sueltz on 031 303 2299

To catch up with all past events go to https://www.youtube.com/user/instructchannel

BROUGHT TO YOU BY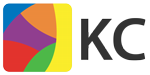 Kaleidocode Pty Ltd
Organizer of A developer's guide to getting started with Docker
Chris is a software architect with 20 years experience. He is passionate about quality software and great architecture, while forging the growth of this generation of software developers.
Chris is committed to evolutionary and constant learning. Recently Chris has developed a fascination for data and databases and spends a lot of time researching and playing with Big Data and SaaS technology and concepts.
Currently Chris can be found either overseeing the architecture at Kaleidocode, mentoring the intern programme which is run through the company twice a year, or giving talks around the country through his Instruct Series. For more info see christite.net or the YouTube Instruct Channel.
Drop him a mail if you want to chat about awesome code, Agile methodologies, great beer or even better software architecture!