Description
The influence of web and mobile technologies on traditional industries has lead to a shift in the skills needed to get a job. Learning to code is one of the most rewarding ways to take charge of your career. Design thinking is an approach to problem solving that utilizes visual thinking to test and iterate. In this workshop we'll look at the ways you can use design thinking to teach yourself how to code. We'll talk about the philosophy behind design thinking as well as ways of incorporating its tenants into learning practices. Learning to code doesn't need to be a pain. Learn how to use your visual processing brain to learn to code.
Join us for a Q&A and presentation. Refreshments provided.
About Nate Cooper
Nate Cooper is the founder of Reboot at qLabs, an education company in NYC. After working in marketing at Apple Inc, Nate has established himself within the New York tech and entrepreneurial community writing on the subject of business strategy. Forbes said Nate is "deeply embedded in the New York tech scene, giving practical and insightful advice..". His writing has appeared in Mashable and his book Build Your Own Website: A Comic Guide to HTML, CSS and WordPress has been a bestseller in Programming: CSS books on Amazon.com.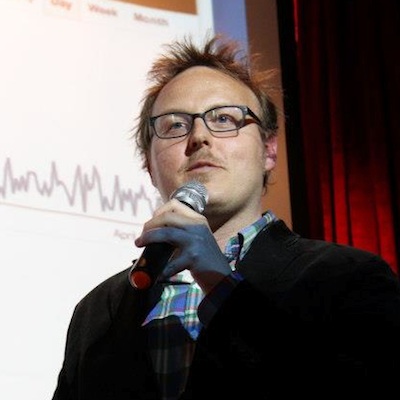 ---
---

Are you ready to Reboot your career?
Check out our Coding Bootcamp for Beginners
Starts January 30th
an in-person four week bootcamp, plus ongoing mentorship
---
Testimonials
"Nate's an analytical thinker that pays attention to detail. But what I value most is his willingness to have the difficult conversations that make a difference. That's a hard role to take as an advisor, but one that is critical to success."
Evan Hammer
CEO and Founder, SmartHost
"Nate has an ability to translate computer-speak into English, which, along with patience and empathy for his students, makes the grueling work of wrapping one's head around unfamiliar and complex ideas more bearable, and even fun."
Jill Peterson
Co-Director, Public Displays of Affection